DOD electronic health record platform rolled out to 11 East Coast clinics
Leidos said Monday that it has delivered the system to 12,000 clinicians as part of the latest deployment.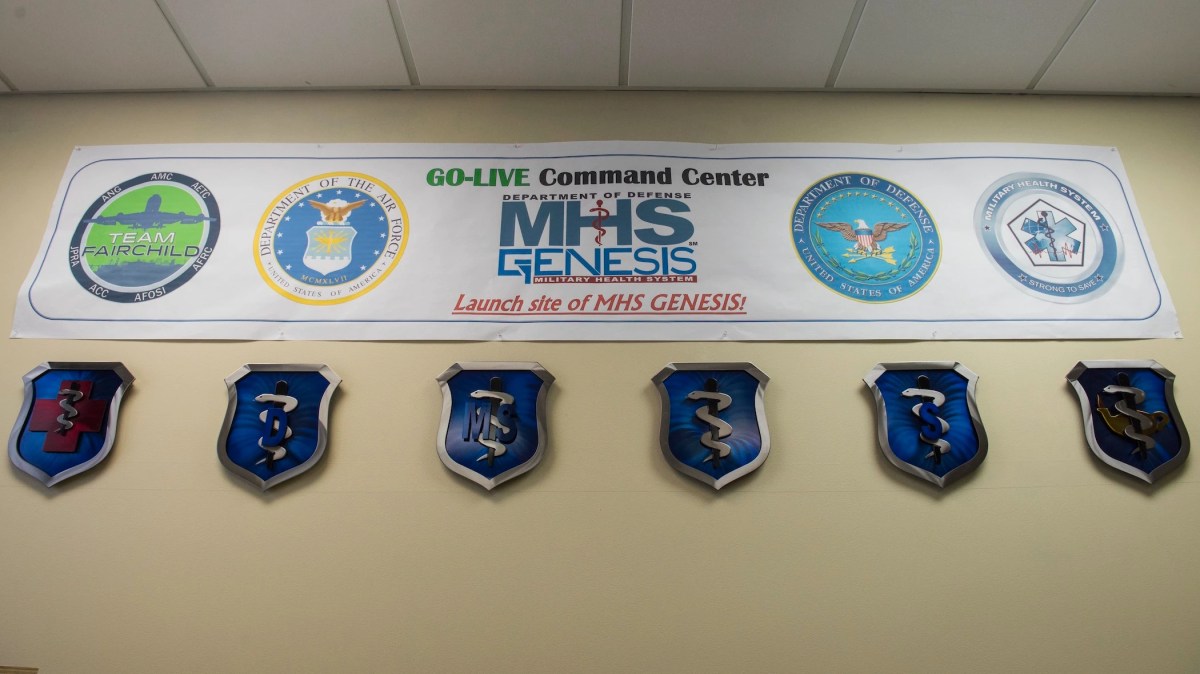 The Department of Defense's electronic health records system MHS Genesis has been implemented at 11 additional military health clinics.
The system, which uses Oracle Cerner Corp.'s Millennium platform, has been deployed to military treatment facilities in Connecticut, Delaware, Maine, New Jersey, New York, Rhode Island, New Hampshire and Virginia, according to defense contractor Leidos.
Defense contracting giant Leidos announced Monday that it had delivered the system to 12,000 clinicians as part of the latest deployment.
MHS GENESIS, which is the Pentagon's electronic health record system, was developed in 2015 by the Leidos Partnership of Defense Health (LPDH) group of federal contractors, which consists of Leidos, Oracle Cerner Corp., Accenture, Henry Schein One and about 35 supporting businesses.
Since then, it has provided program management and technical expertise to the Program Executive Office Defense Healthcare Management Systems (PEO DHMS).
MHS GENESIS currently operates at over 2,200 locations and holds the records of at least 6.1 million Defense Department personnel.
Commenting on the latest deployment, Leidos Health Group President Liz Porter said: "With each deployment, our team is continuing to expand both scalability and capacity … [w]e will continue to roll out new capabilities to meet customer demand."
Last June, Pentagon officials said they remained confident that deployments of the electronic health records platform would stay on track, and that MHS GENESIS would be fully deployed by the end of 2023.
The continued rollout of the Department of Defense platform comes despite continued issues with the Department of Veterans Affairs' version of the Oracle Cerner system. Last month, Republican lawmakers proposed legislation that would either require substantial modification of the VA's EHR modernization program or scrap the program entirely.