Marine Corps launches its first software factory
The Marine Corps will continue its partnership with the Army, co-locating with the service's software factory in Austin, Texas.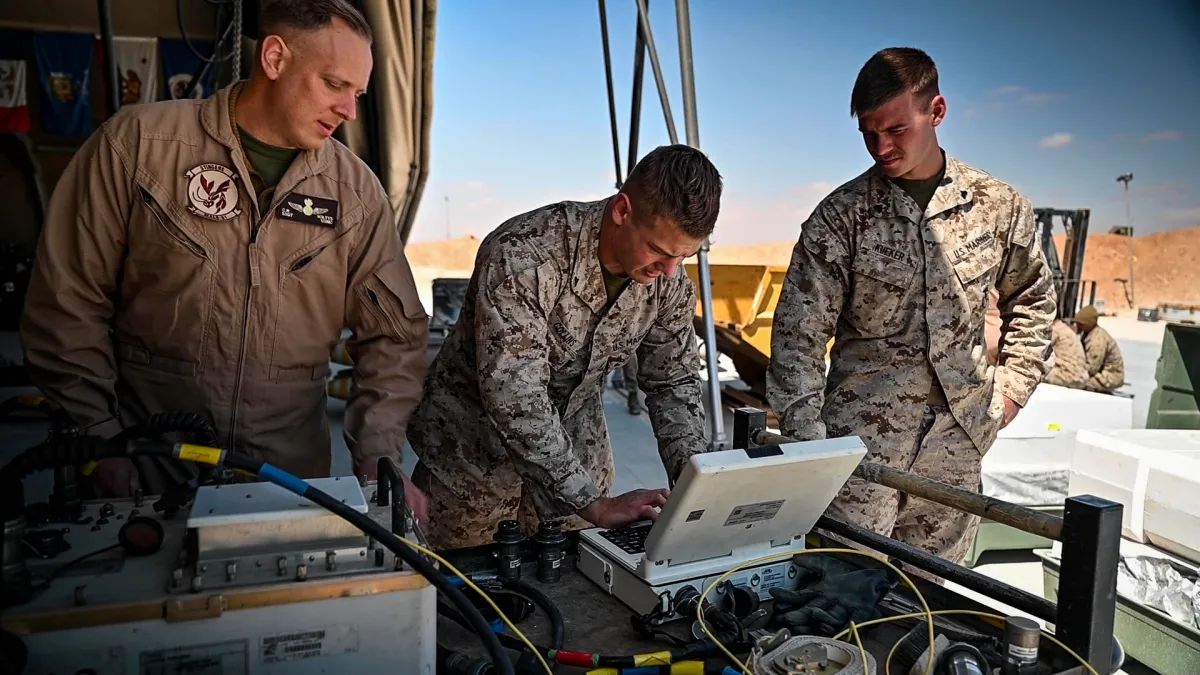 The Marine Corps is the latest military service to launch its own software factory to enhance its in-house software development capability.
The Marine Corps Software Factory (MCSWF) will start as a three-year pilot to demonstrate that there's demand for the concept and that it can scale. It will be co-located with the Army Software Factory in Austin, Texas, where Marines embedded last summer to kickstart the software development effort before its formalization.
The factory enables the service to empower Marines to code applications "at the speed of relevance" and build custom software "at the edges of the battlefield without connectivity or assistance from centralized or contracted support," per a release.
Lt. Gen. Matthew Glavy, deputy commandant for information and CIO, will serve as the executive sponsor of the software factory.
"The Marine Corps Software Factory is about outcomes, creating advantage for Marines at the tactical edge, today," Glavy said. "The MCSWF will provide viable capabilities to enhance mission readiness through the power of information."
The Marine Corps has been working to this point for several years, starting in 2021 when it launched the inaugural Marine Corps Micro-Application Development Innovation Challenge. That effort and others subsequent to it yielded good results but also highlighted untapped technical talent and the desire to field in-house software efforts across the Corps.
The initial cohort for the new software factory is comprised of communication specialists, but in the future, it will be open to all Marine occupational specialties.
They will undergo three phases during their time there: a technical accelerator and one-to-one pairing enablement with industry experts during the first year, upon which they will earn an MOS in application development and spend the final two years focused on employment utilization to solve real-world Marine Corps challenges.
"Our Marines have an amazing capacity for understanding complex technologies. We must empower our Marines to use that technological know-how to create a more lethal force," Commandant Gen. David Berger said in a statement. "The Marine Corps is fielding more complex systems and platforms right now, and we must invest in our Marines' and Civilian Marines' capacity to advance in parallel."
In total, there are a few dozen software factories across the Department of Defense. On top of the Army's and now the Marines', the Navy has its Black Pearl and Forge programs, and the Air Force has a variety such as Kessel Run, Platform One and Space CAMP.
The DOD issued a directive last year to streamline those software factory efforts across the U.S. military.