MDA director considering new directed energy, electronic warfare capabilities for future missile defense
Vice Adm. Jon Hill mentioned directed energy technologies like high-power continuous wave lasers, a pulsed laser or high-powered microwaves as options the MDA could explore.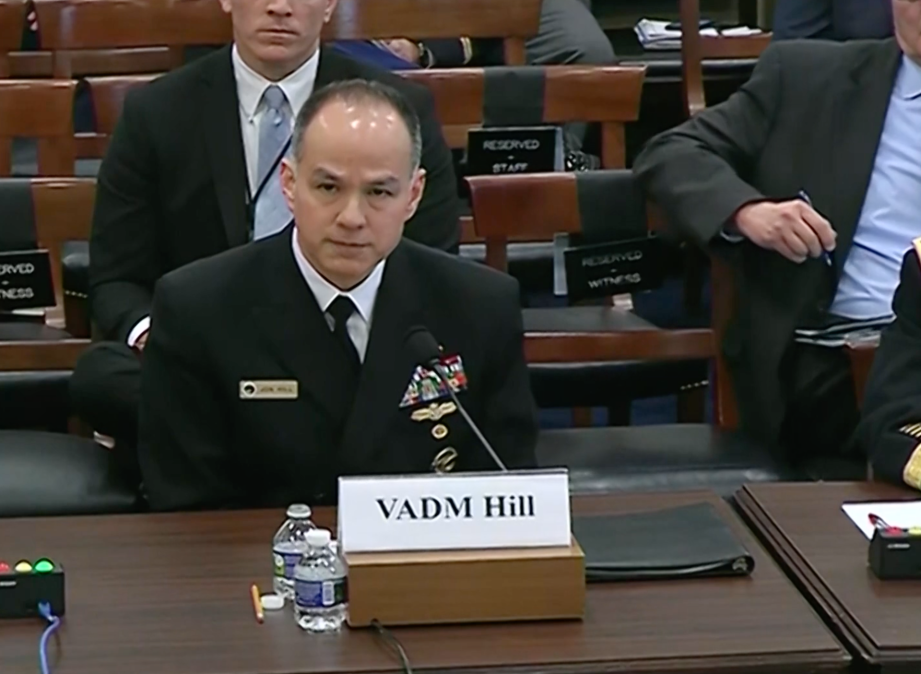 The Missile Defense Agency is looking at how non-kinetic capabilities like electronic warfare, directed energy and cybersecurity can be incorporated into its defense system to address emerging threats, MDA Director Vice Adm. Jon Hill said Friday.
The MDA is in charge of developing and deploying a layered system to defend the United States and its territories against missile threats, including kinetic interceptors and ground-, sea- and space-based sensors. But as the range of threats grows more complex, Hill said the agency needs to think about how emerging technologies can complement its arsenal of traditional defense capabilities.
"When I look at the future and I think about the problems we face — beyond all those different trajectory types and warhead types — for me it becomes the electronic attack and protection side of the house. We have to make sure we're resilient as possible," he said during an event hosted by the Center for Strategic and International Studies.
Hill also mentioned directed energy technologies like high-power continuous wave lasers, pulsed lasers, or high-powered microwaves as options the MDA could explore. While many of these capabilities could be integrated with kinetic interceptors in the next decade, he also acknowledged that more research needs to be done first.
"A lot of it will be geographic. If you're trying to do, say, the boost-phase [intercept] mission, we've got to do more experimentation in that area to see how well we could do if you only see [a missile] after it's emerged and not worry about knowing the exact launch point," Hill said. "Do you need to be in an aircraft, can you be on a ship, or do you have to be on a land-based site? We're working through where it would make sense across that whole battlespace."
The MDA is requesting $17.8 million in fiscal 2024 for its advanced concepts and performance assessment portfolio, which explores how new technologies could bolster missile defense. According to budget documents, part of the funding will support "independent government assessments" of directed energy concepts.
"We need to continue working at the [research and engineering] level to ensure that we're scaling up power for continuous wave high-energy lasers, for example, and scale down their size and weight so that we can have the flexibility of putting them where they need to go," Hill said.
The MDA is also considering how to protect the other technologies within its toolkit against electronic warfare attacks, he noted. The U.S. military needs to become more resilient against the possibility of an adversary jamming radars that can make it difficult to precisely detect incoming targets, he said.
"Electronic attack and protecting our systems against that is the next adventure," Hill said.
At the same time, the MDA is making updates to its architecture to enhance cybersecurity. The agency is working cyber resilience into its Service Life Extension Program, which aims to keep the ground-based interceptors in the Ground-based Midcourse Defense system relevant while the agency waits to field next-generation interceptors in the coming years, he noted.
"We're never going to be done with that" cybersecurity focus, Hill said. "We're going to continue to do that across all of our programs."