Fielding timelines for RDER capabilities will be determined 'case by case,' Shyu says
The Rapid Defense Experimentation Reserve initiative is intended to help the U.S. military quickly fill capability gaps identified by the Joint Staff and combatant commanders.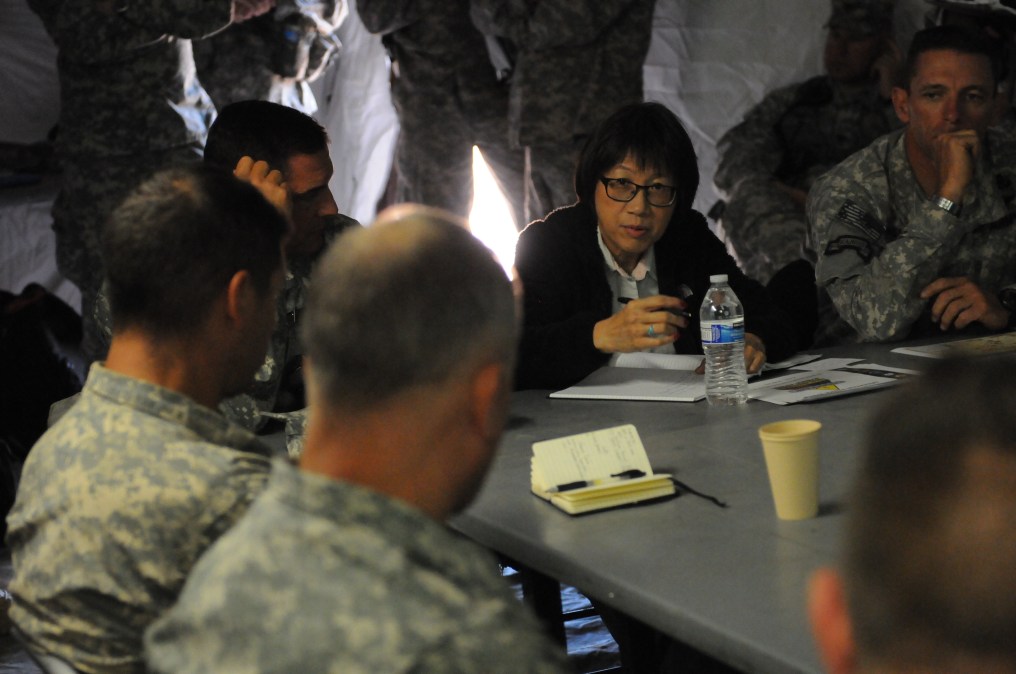 The Pentagon's Rapid Defense Experimentation Reserve initiative is slated to run multiple technology "sprints" each year with the ultimate goal of quickly filling capability gaps identified by the Joint Staff and combatant commanders. But the timelines for transitioning the tech to warfighters will be determined on a case-by-case basis, Undersecretary of Defense for Research and Engineering Heidi Shyu told DefenseScoop.
The Pentagon requested $359 million for the RDER program in fiscal 2023 to kick off the technology sprints. For fiscal 2024, it is asking for $687 million.
Focus areas include resilient communication, joint command and control, contested logistics and what Shyu refers to as "asymmetric capabilities."
The department has received hundreds of white papers from industry as companies seek to get in on the action.
But it remains to be seen how well the Defense Department will be able to shepherd promising technologies associated with the RDER effort across the "valley of death" — a term used by the defense acquisition community to describe how promising research-and-development products and prototypes often fail to move into production and fielding.
"I have worked very closely with my counterpart, [Undersecretary] Dr. Bill LaPlante on the acquisition and sustainment side, so the prototypes that's demonstrated as part of the RDER activity, if it proves out the utility … then what we will do is figure out multiple pathways to be able to go to rapid transition [and] get it into the hands of warfighters as quickly as possible," Shyu said Wednesday during a panel at the Navy League's Sea-Air-Space conference.
On the sidelines of the conference, DefenseScoop asked Shyu if she and other Pentagon leaders have specific timelines in mind for "rapid" fielding of RDER capabilities.
"It depends on what we're testing out," she said. "If it's software, it could be much, much faster, right. But if it's a piece of hardware, somebody's built a prototype, now you need to ramp up production [and officials have to figure out] how do we rapidly field that and does this company have the ability to scale, right? So all of that has to be worked. It's case by case and Bill LaPlante is working" on identifying acquisition pathways.