Army issues first award to integrate cyber, EW and intelligence system on armored platform
The Army awarded Lockheed Martin a $72.8 million award as part of the TLS-BCT program, in part, to begin design work on the Army Multi-Purpose Vehicle (AMPV).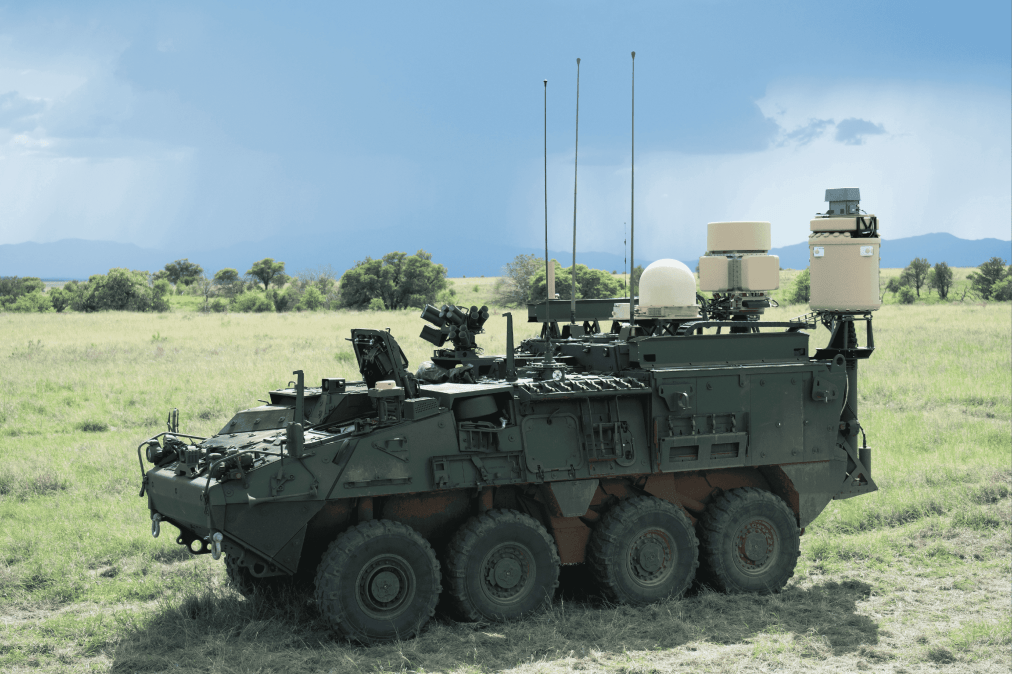 The Army has awarded Lockheed Martin a $72.8 million contract to continue work on the service's first integrated cyber, electronic warfare and signals intelligence platform and to begin design for heavy units.
The award, announced on April 12, is for the Terrestrial Layer System-Brigade Combat Team (TLS-BCT), which will be will first be mounted on Strykers but includes a man-packable solution for infantry units as well.
This contract is a follow-on to Lockheed's initial award for the program, which is phased and will continue to include future components.
This most recent award is broken up into two parts — both under the larger program's umbrella — due to authorities and what the Army refers to as "colors of money," which are broken into dollars for procurement, research and development, and operations and maintenance. Using funds set aside for one area for a different silo is strictly prohibited by law.
The first is a $35.4 million award for the procurement of TLS-BCT systems on Strykers, according to an Army spokesperson.
The other is $37.4 million in research and development funds that will go toward supporting the operational demonstration and initial designs for the Army Multi-Purpose Vehicle (AMPV).
While the main platform for TLS-BCT currently is a Stryker, the Army is planning to outfit other types of brigades such as armored and infantry. For armored units, the Army is targeting the forthcoming AMPV, which is the replacement for the M113 family of vehicles.
This is the first award for TLS-BCT as it relates to AMPV platforms. An Army spokesperson said those AMPV platforms will be provided to Lockheed through the electronic warfare and cyber program office to begin work on.
Regarding operational demonstration for Stryker platforms, fiscal 2024 budget documents indicate such activity will occur in the fourth quarter of 2023. Operational demonstration for AMPV will occur in the third quarter of 2025.
The total systems awarded under this announcement help get the Army into a position to meet quantities required to complete operational demonstration and meet the first unit issued planned for fiscal 2024, the spokesperson said.
Overall, the Army requested $64.9 million for research and development funds for TLS-BCT in fiscal 2024. That is compared to the $12.4 million it anticipated spending in 2024 as outlined in fiscal 2023 budget documents.
On the procurement front, the Army adjusted funding for TLS-BCT this year. Budget documents released last year projected the Army requesting $201.1 million in fiscal 2024 for procurement for TLS-BCT, however, that has shifted to prioritize infantry units and dismounted systems, which are cheaper than the Strykers.