Raytheon awarded $147M Navy contract for modified Coyote drone
The award will support the Navy's Future Advanced Strike (FAST) effort, according to a Defense Department announcement.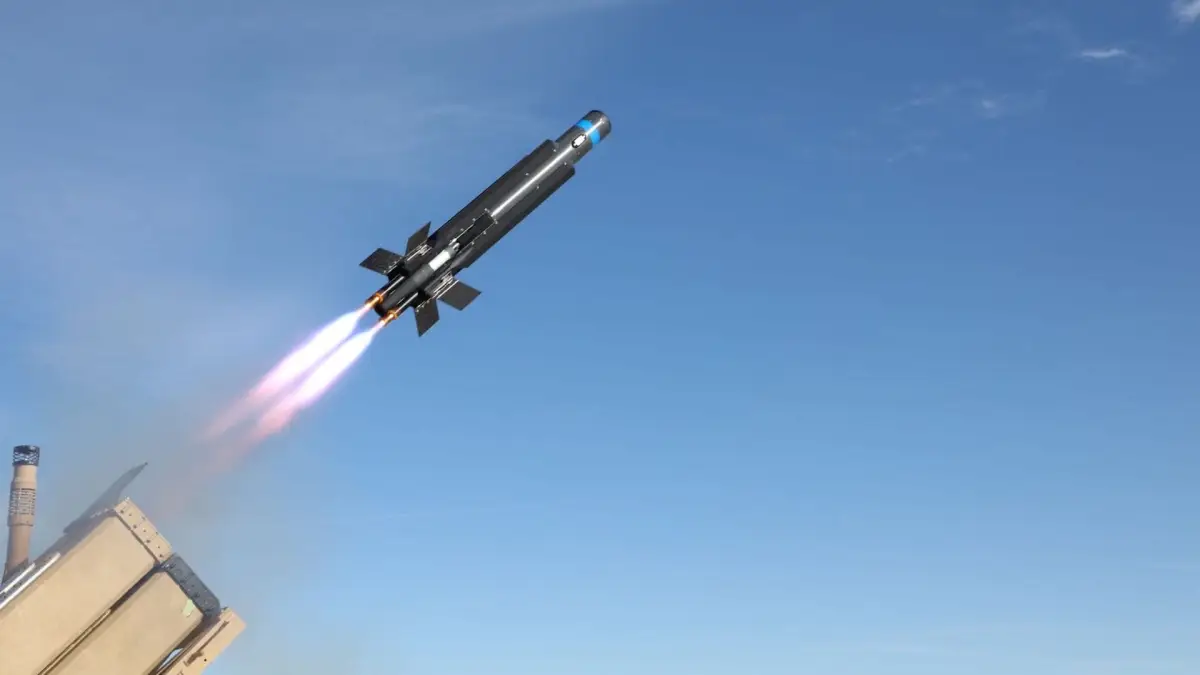 Raytheon is being awarded a cost-plus-fixed-fee contract worth up to $147 million contract to support the Navy's Future Advanced Strike (FAST) effort with a modified Coyote Block 3 unmanned aerial system, the Department of Defense announced late Thursday.
The award will enable the completion of design modifications currently underway for the Coyote Block 3 drone, as the sea service pursues new intelligence, surveillance, reconnaissance and strike capabilities, according to the announcement.
"Specific activities include finalizing configurations and developing technical data packages, manufacturing test assets, testing for an enhanced payload air system, a new launch module, a fire control system and ancillary peculiar support equipment. Additionally, this effort is designed to conduct flight tests in support of developmental testing, and operational demonstrations," per the release.
The Office of Naval Research is the contracting activity.
The award includes an 18-month base period and three option periods that would run concurrently. Work is expected to be completed by Dec. 25, 2024.
ONR did not respond to DefenseScoop's request for more information about their plans for the FAST initiative and the modified drone. Raytheon deferred to the Navy for comment.
However, the Defense Department previously announced in February 2021 that Raytheon had been awarded a $33 million contract for work on a Coyote Block 3 "autonomous strike" capability, including an effort to achieve operational launch capability from unmanned surface vessels (USVs) and unmanned underwater vessels (UUVs).
That work had an expected completion date of Feb. 26, 2024.
In April 2022, the Defense Department announced that the company was awarded a $10 million contract modification to design, build and integrate Coyote Block 3 launch tube assembly into a UUV; procure and deliver the air systems for UUV demonstration; and provide systems engineering, integration and test support for both "High Volume Long Range Precision Strike (HVLRPS) from USVs and Fires (HVLRPF)."
Raytheon was also tasked to provide field support personnel, test readiness, safety coordination and program management, and optional integration of government-furnished equipment for forward payloads and tests.
That work was expected to be completed by Nov. 28, 2023.
The Block 3 is derived from the original Coyote loitering munition, or kamikaze drone. The original version can be "flown individually or netted together in swarms," and it's "adaptable for a variety of missions including surveillance, electronic warfare and strike," according to a Raytheon product description.
"Derived from the expendable Coyote loitering munition, the Block 3 utilizes a non-kinetic warhead to neutralize enemy drones, reducing potential collateral damage. Unlike its expendable counterpart, the non-kinetic variant can be recovered, refurbished and reused without leaving the battlefield," according to Raytheon.
The company has provided a ground-launched variant to the Army to be used as a counter-drone weapon.