AI models will soon be trained with data from Pentagon's technical information hub
The Defense Technical Information Center is one of the first government customers poised to tap Microsoft's new OpenAI service, DefenseScoop confirmed.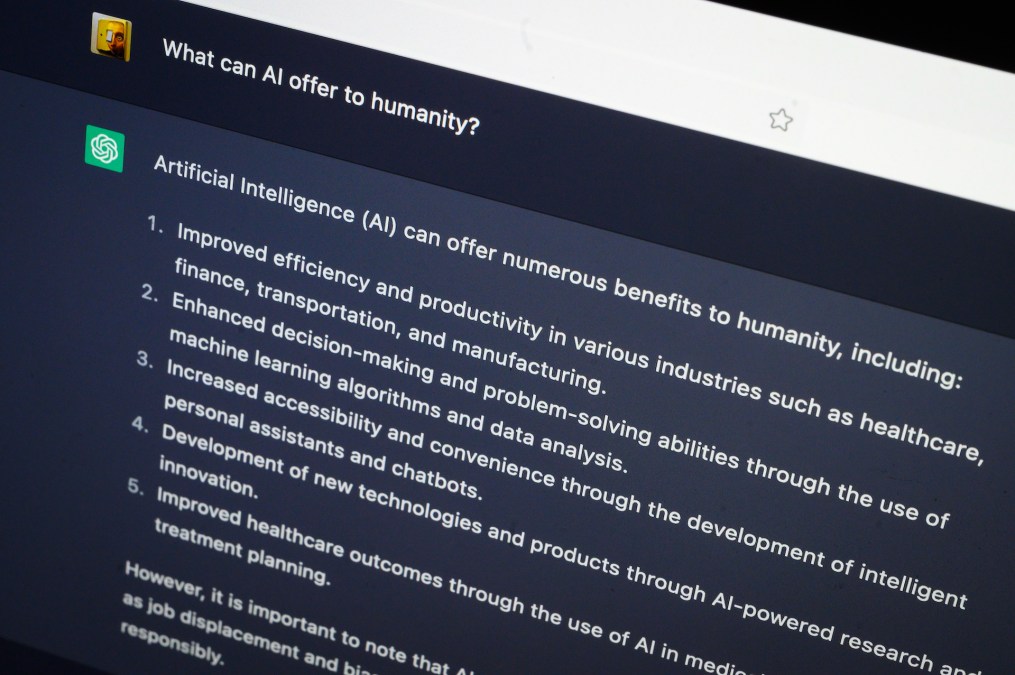 The Pentagon's repository for government-funded research and engineering information is set to experiment with Microsoft's new service that enables cloud computing customers to access and apply sophisticated artificial intelligence models — built by ChatGPT-maker OpenAI — to its vast arsenal of defense data.
Trained by massive amounts of data from across the internet, the large language models can predict convincing, but not always correct, conversational responses based on prompts from humans. These emerging capabilities continue to "get smarter" via training and there's been an explosion of interest from public companies and government agencies, such as the Defense Department, since OpenAI publicly released an earlier version of its chatbot late last year.
"As the Defense Technical Information Center modernizes our technology base, we are collaborating with Microsoft and other industry partners on the use of AI solutions to gain insights and improve understanding of defense scientific and technical research. Working with Microsoft and its technologies we are seeking to expand the boundaries of what we can learn from our data and extend our understanding of the DOD's scientific investigation," a department spokesperson told DefenseScoop on Thursday.
This confirmation follows reporting on Wednesday about Microsoft's broader plans to enable all of its clients that access its Azure cloud computing infrastructure to use the OpenAI-generated models.
It also comes on the same day that President Biden warned about unknown, emerging threats associated with generative AI — or the technology subfield that underpins large language models.
"I don't think ever in the history of human endeavor has there been as fundamental potential technological change as is presented by artificial intelligence. It is staggering," Biden said during a joint press briefing with U.K. Prime Minister Rishi Sunak on Thursday.
During the briefing, Biden also announced that America is "looking to Great Britain to lead [a new] effort this fall in putting together a proposal" for how nations should deal with this rapidly evolving technology that the president said "not only has the potential to cure cancer, and many other things that are just beyond our comprehension — but that has the potential to do great damage if it's not controlled."
Pentagon officials did not immediately answer DefenseScoop's questions Thursday about how DTIC is operating responsibly with Microsoft to prepare for the potential risks associated with generative AI.
"We are in the discovery phase with Al and machine learning technologies and recognize that this is an ongoing journey that must incorporate new technologies like large language models as they emerge. The availability of Microsoft OpenAl Services provides the DOD parity with commercial offerings previously unreachable," the DOD spokesperson told DefenseScoop.