Army's new M10 Booker combat vehicle could receive AI upgrades to aid targeting
Service leaders officially named and unveiled the new platform on Saturday at Fort Belvoir.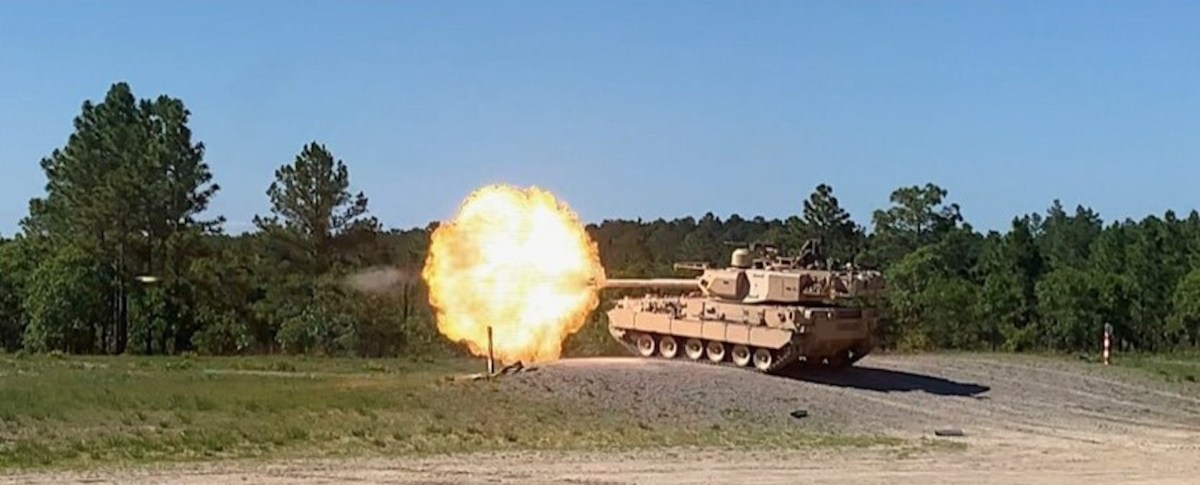 The Army's new M10 Booker may not be as cutting edge as the optionally manned fighting vehicles and robotic combat vehicles the service is pursuing. But down the road, officials will be looking for opportunities to integrate emerging technologies, such as artificial intelligence, into the system to assist with targeting or other functions.
Service leaders officially named and unveiled the new platform, which was developed for the "mobile protected firepower" program, on Saturday during a celebration of the service's 248th birthday at Fort Belvoir, Virginia. It's named after two soldiers — Staff Sgt. Stevon A. Booker, a tank commander who was killed in action in Iraq in 2003 during the so-called "Thunder Run" into Baghdad and was subsequently awarded the Distinguished Service Cross, and Private Robert D. Booker, an infantryman who was killed under heavy machine gunfire in 1943 during a World War II battle in Tunisia and subsequently awarded the Medal of Honor.
The Army is officially referring to the M10 as a "combat vehicle" — not a tank — although many observers colloquially refer to it as a light tank given its design and characteristics.
The Pentagon's director of operational test and evaluation describes the system as an armored track vehicle with a large caliber main gun that will provide a mobile, protected, direct-fire capability against light armored vehicles, hardened enemy fortifications and dismounted personnel.
The platform "will be able to fire a broad spectrum of currently fielded munitions that can achieve lethal effects against a variety of targets," according to the fiscal 2022 DOT&E annual report.
The design includes armor, smoke grenade launchers, blowoff panels, and automatic fire suppression intended to enhance survivability against direct and indirect fire, rocket-propelled grenades and underbody threats, per the report.
But in the future, the Army may equip the M10 with artificial intelligence capabilities and other enabling technologies, according to the service's top weapons buyer.
"Over time, of course, the potential use of AI and target targeting assistance, assisting the crew, you know, to sort data from advanced sensors … is something the Army is of course thinking about. And that's something that this vehicle down the road sure could perhaps benefit from that kind of technology. As it stands, that was not a requirement, of course, upfront. But sure, potentially as the sensors … and the computing power necessary to do that gets smaller, they could over time make their way into vehicles of this class … I think that's fair to say where we're thinking about" it, Assistant Secretary of the Army for Acquisition, Technology and Logistics Doug Bush told DefenseScoop during a media roundtable at the Pentagon previewing Saturday's announcement.
"There's some really interesting tech out there on doing that with different types of sensors, and then having the computing power basically prompt the crew, or do some of that for them, to at least tell them 'Look over here,' or characterize a target. A person still has to pull the trigger, but there is some really interesting work going on in that space," he added.
However, officials aren't looking to make the M10 optionally manned or teleoperated.
"No, it's not designed that way. That was not a requirement," Bush said.
"Theoretically, you can do anything. But it is not a drive-by-wire, shoot-by-wire platform, which is the basis for how you do optional manning," Maj. Gen. Glenn Dean, program executive officer for ground combat systems, told DefenseScoop at the roundtable.
The armored vehicle, which is transportable via C-17 aircraft, is intended to support infantry brigade combat teams by suppressing and destroying fortifications, gun systems and entrenchments, and providing protection against enemy armored vehicles, Dean said.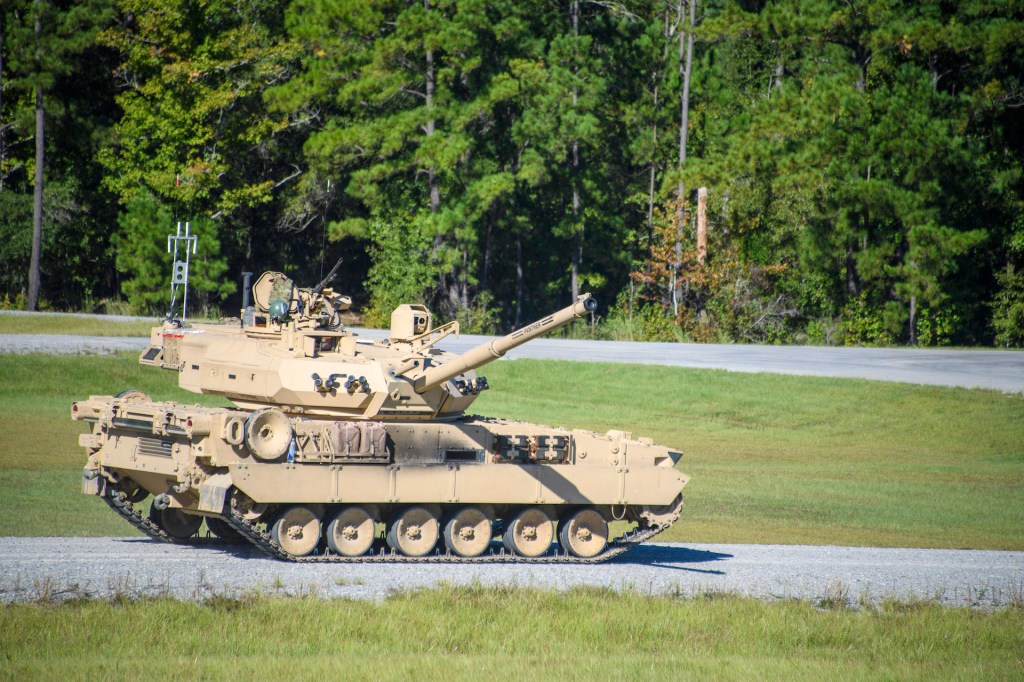 During the roundtable, service officials were asked why the Army doesn't characterize the M10 as a light tank.
"I will spare you esoteric and borderline religious debate among the armored community about what that means. What you see here though, I think, is a very thoughtful approach calling it … a combat vehicle. So, I think this is the proper characterization," Bush said.
Dean noted that historically, the Army has used light tanks to perform reconnaissance functions, and the Booker isn't considered a reconnaissance vehicle.
"Historically, it's not actually a mission match even though it sort of looks like, smells like, feels like" a tank, he said.
He noted that the platform "has a great deal in common" with the Army's Abrams SEPV3 main battle tank, and the turret architecture is "a near clone of what is in the Abrams."
Bush added: "If you get in this thing, if you've been in an Abrams, especially an older Abrams with a 105 gun, it will look similar."
The mobile-protected firepower program was set up as a rapid prototyping middle-tier acquisition effort in 2018.
After an industry competition, General Dynamics Land Systems was awarded a low-rate initial product contract valued at $1.14 billion in June 2022.
Delivery of the first production vehicle is expected in November. Operational testing is slated for late 2024 or early 2025, with first unit equipped scheduled for late 2025. Initial operational capability is expected to be declared in 2025 or early 2026, according to Dean.
The Army is standing up a new unit for the first batch of vehicles, Dean said. He declined to identify the unit's location.
The unit cost for the vehicle is $12.9 million, according to Dean. The current plan is to have 42 systems in each battalion that will employ the capability. The acquisition objective is 504 units.
The Army has been working to address problems that were discovered with the platform, Dean said.
"Toxic fumes was one of our concerns at the production decision. We've been doing some engineering and testing, and I can confidently say today that that is an issue that is behind us," he told reporters.
"One other technical issue that we've been working through — it was a critical one at Milestone C, — which was we were having some challenges with cooling of the vehicle under hot performance conditions, the vehicles overheating, which turned out to be an airflow problem with the cooling at the rear of the vehicle. I'm happy to say that at this point, we've gone through testing and been able to prove that the design revisions that General Dynamics has made have worked, and the vehicle can meet its performance requirements at high temperatures," he said.
Bush added: "All that's to be proven out as we go to [low-rate initial production] operational test … We never spike the football til you know we get all the way through IOT&E," he said, referring to initial operational test and evaluation.
There will also be "blue cyber" and "red cyber" evaluations on the production vehicles, Dean told DefenseScoop at the roundtable, including vulnerability and penetration testing and what the Army calls "adversarial assessment."
"The vehicle will get a full cyber workout as part of this upcoming test regime," he said.