Army taps General Dynamics, American Rheinmetall for next phases of optionally manned fighting vehicle program
First unit equipped for the XM30 mechanized infantry combat vehicle is slated for fiscal 2029.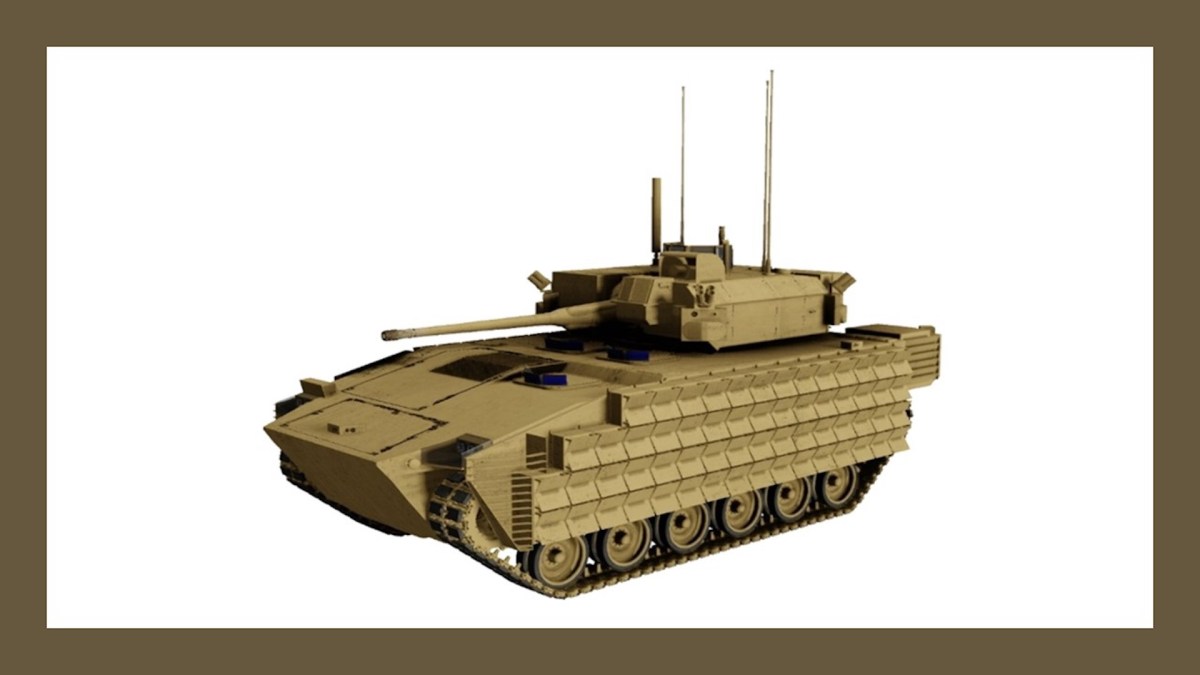 The Army has selected General Dynamics Land Systems and American Rheinmetall Vehicles for the next phase of its XM30 mechanized infantry combat vehicle program — an initiative formerly known as the Optionally Manned Fighting Vehicle (OMFV).
The rebranded project is intended to replace the Bradley fighting vehicle and bring "new, transformational capabilities to the fight," Army acquisition chief Doug Bush told reporters during a roundtable Monday a few hours before the formal announcement of the contract awards, which have a total value of $1.6 billion.
The contracts cover phases 3 and 4 of a five-phase program, according to Maj. Gen. Glenn Dean, program executive officer ground combat systems.
"Phase 3 is the detailed digital design phase. This takes the vehicles from concept to a ready-to-build in the physical world digital model that has been modeled, simulated and tested in a digital environment. We will then transition the program out of our Middle Tier Acquisition authority into a major capability acquisition executing Milestone B and making the decision to enter phase 4," he told reporters during the roundtable.
For phase 4, each contractor team will build up to 11 prototypes that will support live fire, developmental and limited user testing, leading up to a Milestone C decision in 2027. One of the two contractor teams will then be selected to move into phase 5, which will include the production and fielding of the XM30. First unit equipped is slated for fiscal 2029.
The stakes will be high for the vendors as they square off in a winner-take-all competition for a program that could be worth about $45 billion.
Army officials did not immediately disclose which companies lost out in the competition for the new contracts that were announced Monday.
The XM30, which will have a hybrid electric powertrain, is expected to deliver "next-generation lethality, protection and mobility," and be able to engage advanced adversaries at greater distances.
The platform will be able to hold up two crew and up to six passengers. It will come equipped with "a powerful lethality suite," including a new 50-millimeter cannon and remote turret, anti-tank guided missiles and machine guns, all of which are to be employed through advanced third-generation FLIR and intelligent fire control, according to Brig. Gen. Geoff Norman, director of the Army's next-generation combat vehicle cross-functional team.
"The occupants will benefit from innovative force protection systems that include integrated active protection systems, kitted armor and innovative signature management capabilities from the very beginning," he told reporters.
Notably though, the platforms aren't expected to be operated fully unmanned when they're first fielded, according to officials.
"We anticipate right now that this will not be something you operate entirely unmanned in its initial configuration. The most important thing is that it's been built drive-by-wire, shoot-by-wire, and has some ability to do optionally manned tasks. The key task in the early phase is to be able to maneuver autonomously through from waypoint to waypoint, which allows a movement from a point of debarkation to an assembly area, potentially uncrewed. But this is not something in 2029 that we anticipate fighting completely without personnel onboard," Dean told DefenseScoop during the roundtable.
The Army plans to have an open systems architecture and a separate software pathway for the program.
"The combination of the open systems architecture approach we're taking and our software development approach … to develop software-based capabilities in parallel with the hardware effort that's going on contract now, gives us the ability to theoretically perform any function autonomously provided the autonomy is mature to that level. Now, we know we're never going to put lethality fully autonomous without a human being on the loop. So that capability, whether that's on the platform or tele-operated, I would not describe it as fully autonomous. But the range of capabilities that we could get to — the architecture is gonna allow us to do a pretty broad range," Dean said.
Bush added: "That's one reason for the open architectures, because 10 years from now, we assume this tech will have advanced significantly, [and] we want to be able to bring in the best thing that's available then — not lock ourselves into what is out there today."
The Army is keen to incorporate artificial intelligence technologies into the XM30. The plan is to continue to leverage soldier assessments from limited user tests, simulation exercises and other virtual to help determine what capabilities are most appropriate to be automated, and which ones the Army still wants to retain "soldiers on the loop" or "in the loop," Norman noted.
"Ultimately, what we want the AI solutions to do is optimize the performance of the humans. And there are certain tasks that we assess humans are much better at doing — those things that require intuition and certain types of judgment are very much human optimized — whereas other tasks that are currently done by a human can absolutely be done better by AI and other automated functions. Getting that balance right is going to be optimized through the course of the next couple of years of experimentation," he told DefenseScoop.
Officials at the roundtable declined to offer a timeline for when they expect the AI capabilities to reach high levels of maturity, saying they don't want to try to predict the future in this regard.
Meanwhile, the Army is currently in the planning phase for the software pathway for the program.
"What we anticipate is … that will have different participants in it — really people who specialize in autonomy-based software," Dean said. However, "there will obviously be some interface with the designers of the base vehicle, and those vehicle designers will have their own software activities that are embedded in the base vehicle design as well," he added.
Bush said this type of software acquisition approach has never been done before for a vehicle program as large as the XM30.
The Army is planning to hold industry competitions among software vendors for the program. That acquisition activity will likely begin in late fiscal 2024 or early fiscal 2025, according to Dean.
"That's really to be timed with the delivery of the base vehicle, right? I can't add on capabilities with AI to a system that I don't have. So what we call our minimum viable capability release, the initial drop of additive software, is timed with prototype deliveries of the physical prototypes," he explained, noting that they'll also be tested in the Army's "digital development environment."
The contractors are expected to begin building their vehicle prototypes in fiscal 2025, Dean said.