New INDUS X initiative aims to boost US and Indian startups, promote defense tech collaboration
A new U.S.-India collaboration effort aims to facilitate the joint pursuit of commercial technologies with military applications.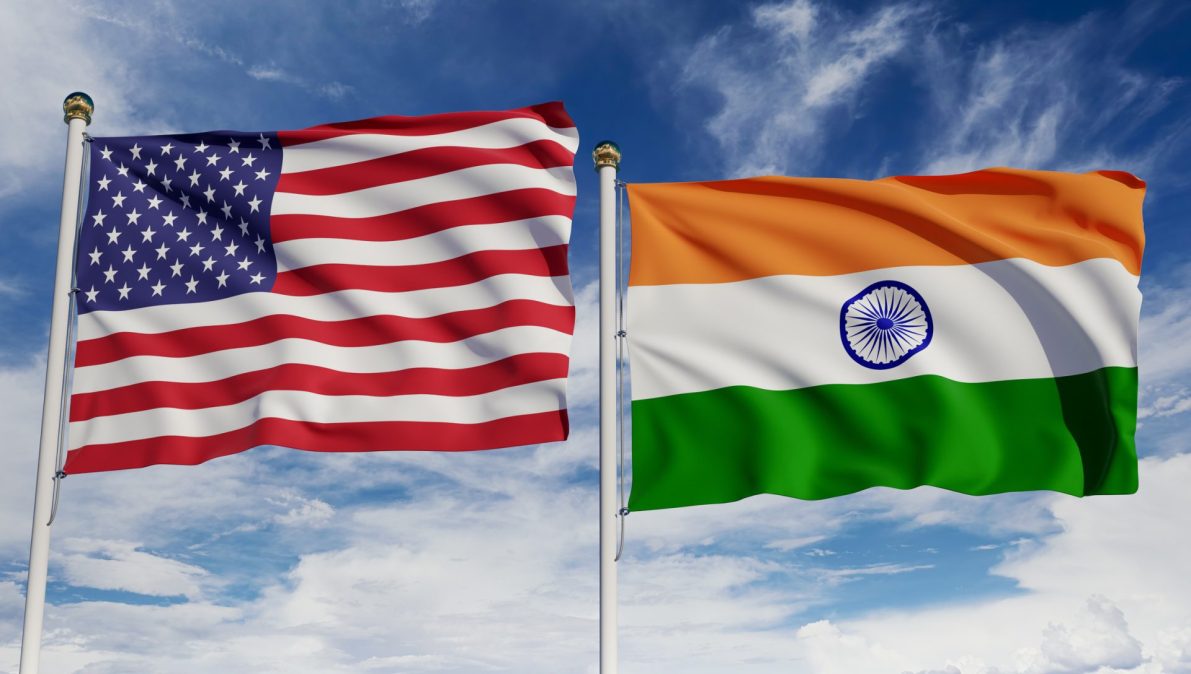 A new U.S.-India defense collaboration effort set to be officially launched on Wednesday aims to more tightly connect the national innovation bases of the two countries and to facilitate the joint pursuit of emerging technologies with military applications.
A key focus of INDUS X will be accelerating the U.S. and Indian militaries' acquisition of commercial tech and assisting startups.
"In addition to the work that we're doing on the gov-to-gov side, the reality is a lot of where the real transformational opportunities are taking place right now when it comes to technology cooperation is in our respective private sectors, where both the United States and India are really leading in terms of innovation. So we're looking at ways as a Defense Department that we can go beyond just the routine gov-to-gov cooperation and really bring some of the cutting-edge commercial and dual-use technologies being developed on both sides more rapidly into our respective systems," a senior U.S. defense official told reporters during a background briefing at the Pentagon on Tuesday.
Senior officials from the Pentagon — including procurement chief William LaPlante, Air Force Secretary Frank Kendall, Defense Innovation Unit Director Doug Beck, Director of the Office of Small Business Programs Farooq Mitha, and others — and the Indian Ministry of Defence are expected to be at the U.S. Chamber of Commerce Wednesday for the official launch.
"This kickoff event will really look at ways that across a number of emerging domains, a broad array of stakeholders — including private sector, research and academic institutions — can work together in the future. And so the role of the [respective] defense departments here will be providing targeted strategic input to clearly communicate to industry [and] to research institutions, our priorities and what is most relevant in terms of making [capabilities] for militaries and defense departments [and] helping small startups on both sides [and] defense firms really leverage existing government R&D resources and pipelines more successfully for funding testing [and] evaluation as they try to scale up for military innovation. And then on both sides looking to address regulatory barriers that have been hindering co-development and co-production thus far," the senior U.S. Department of Defense official told reporters at Tuesday's briefing.
Wednesday's conference is expected to include the initiation of "joint challenges" focused on dual-use applications, the establishment of a joint working group to guide activities under the broader "defense innovation bridge" initiative, and the proposal of a joint innovation fund to aid startups under a public-private partnership model, according to a U.S. Chamber of Commerce INDUS X fact sheet.
The launch of the new initiative comes as Indian Prime Minister Narendra Modi is visiting Washington to meet with President Biden and other senior U.S. officials. Leaders from both countries are looking to boost India's military modernization and cultivate closer ties and interoperability between their armed forces, as both nations are concerned about China's actions in the Indo-Pacific.
The senior DOD official said this is a "transformational moment" in the defense partnership between Washington and New Delhi.
Through INDUS X, officials hope to facilitate mentor-protégé relationships between startups and defense primes where they can partner on advancing military-relevant technologies, such as a small Indian startup that has niche technologies that could be integrated into large U.S. platforms.
"That's where we see a lot of opportunity in the future. And so those mentor-protégé relationships we think are going to be important. In the long term, [officials will be] looking at things like how we can have standardized certification and testing standards that will make it easier for startups on both sides to be able to move their technology into the defense spaces, as well as pooled investor funds that may make things like capital more available to some of the startups on both sides," the official said.
The initiative comes on the heels of a new defense industrial cooperation roadmap that was agreed to during Secretary of Defense Lloyd Austin's recent visit to New Delhi earlier this month.
Five priority areas where the countries are looking to "fast track" their co-production and co-development relationship going forward, include air combat systems, mobility/logistics, intelligence, surveillance and reconnaissance (ISR), munitions and undersea domain awareness.
Those are "the handful of priority areas where we are looking to bring forward important new project proposals in the coming months and years," the senior DOD official told reporters at Tuesday's briefing.
Other areas of technology that U.S. and Indian have expressed an interest in cooperating on include artificial intelligence, space, cyber, quantum and additive manufacturing.
"Obviously AI and its applications for defense institutions and for militaries is something that's certainly evolving very quickly … I think the initial conversations are very focused on how we see the applicability of artificial intelligence for our respective defense institutions and militaries [and] what do we do to promote responsible and transparent use of that technology in the future? And that includes discussing everything from how these technologies could be employed on the battlefield and things that are far more mundane — like how do you use artificial intelligence in a lot of the backend processes that you have in bureaucracies that are as large as ours? So I think we're very much in the beginning phases of what the AI applications and conversation could be between defense institutions," the official told DefenseScoop at the briefing.
"I think we certainly see unmanned systems increasingly being used across a number of domains. That's true for the United States. It's true for India. And I think there's a lot of potential in terms of our partnership and where we might be able to collaborate on unmanned systems going forward," the official added when asked how uncrewed platforms might play a role in high-priority U.S.-Indian defense technology cooperation areas such as ISR.