First INDUS-X joint challenges to focus on undersea communication, maritime ISR
INDUS-X is a U.S.-India defense collaboration effort focused on connecting the national innovation bases of the two countries and facilitating the joint pursuit of emerging tech with military use cases.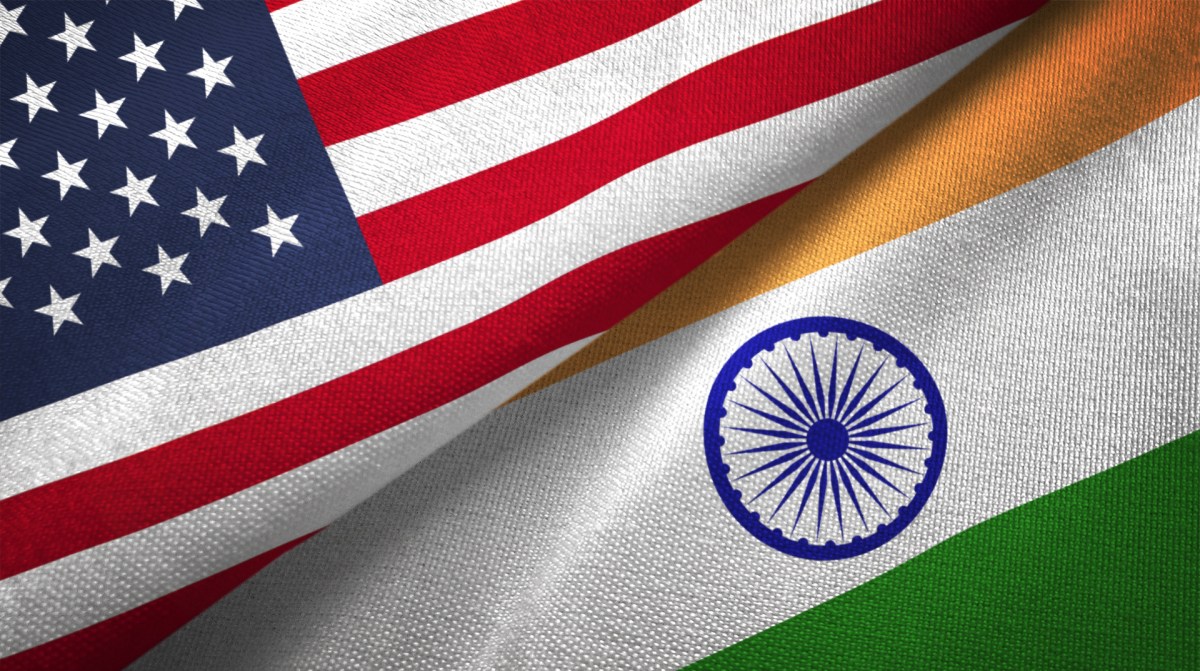 The U.S. Defense Innovation Unit and India's Innovations for Defense Excellence organization will focus on undersea communication and maritime intelligence, surveillance and reconnaissance (ISR) for the initial joint challenges that are part of the broader India-U.S. Defense Acceleration Ecosystem initiative, according to the Pentagon.
INDUS-X, which was officially launched with great fanfare in June at the U.S. Chamber of Commerce, is a new collaboration effort focused on more closely linking the national innovation bases of the two countries and facilitating the joint pursuit of emerging technologies with military applications. In particular, it aims to accelerate the U.S. and Indian militaries' acquisition of commercial tech and assist startups.
On Tuesday, senior officials from the Pentagon and the Indian Ministry of Defence held the first virtual meeting of the partnership's Senior Advisory Group. It was led by DIU Director Doug Beck, Deputy Assistant Secretary of Defense for South and Southeast Asia Lindsey Ford and Anurag Bajpai, India's joint secretary for defence industries promotion, according to DOD spokesperson Lt. Col. Martin Meiners.
"Participants discussed ongoing initiatives to drive innovation and equip both countries' armed forces with the capabilities they need to defend a free and open Indo-Pacific," Meiners said in a statement.
"DIU and iDEX announced topics for the first two joint challenges, focused on undersea communication and maritime intelligence, surveillance, and reconnaissance. Aligned with the Roadmap for U.S.-India Defense Industrial Cooperation, the challenges provide for start-ups in both countries to develop technological solutions for shared defense challenges, culminating in financial awards for the most promising technology along with potential procurement opportunities," he said.
The challenges will open later this month for participation from startups, according to Meiners.
"In addition to the work that we're doing on the gov-to-gov side, the reality is a lot of where the real transformational opportunities are taking place right now when it comes to technology cooperation is in our respective private sectors, where both the United States and India are really leading in terms of innovation. So we're looking at ways as a Defense Department that we can go beyond just the routine gov-to-gov cooperation and really bring some of the cutting-edge commercial and dual-use technologies being developed on both sides more rapidly into our respective systems," a senior U.S. defense official told reporters during a background briefing in June prior to the INDUS-X kickoff.
ISR, undersea domain awareness, munitions, air combat systems, mobility and logistics are areas where the two nations are looking to fast-track co-development and co-production efforts. Other areas of cooperation could include AI, space, cyber, quantum and additive manufacturing, according to officials.
Last week, Pennsylvania State University and IIT Kanpur organized an online meeting of U.S. and Indian officials, members of industry and academia to discuss innovation ecosystems related to "emerging domains" such as artificial intelligence, space and cyber, Meiners noted in his statement Tuesday.
"Obviously AI and its applications for defense institutions and for militaries is something that's certainly evolving very quickly," a senior U.S. defense official told DefenseScoop during the briefing in June to preview the INDUS-X launch. "I think the initial conversations are very focused on how we see the applicability of artificial intelligence for our respective defense institutions and militaries [and] what do we do to promote responsible and transparent use of that technology in the future? And that includes discussing everything from how these technologies could be employed on the battlefield and things that are far more mundane — like how do you use artificial intelligence in a lot of the backend processes that you have in bureaucracies that are as large as ours?"