Urged by House Republicans, the Pentagon and other agencies are assessing whether the US should renew a longstanding S&T pact with China
The Pentagon "is participating in the interagency process to review the current STA," a spokesperson told DefenseScoop.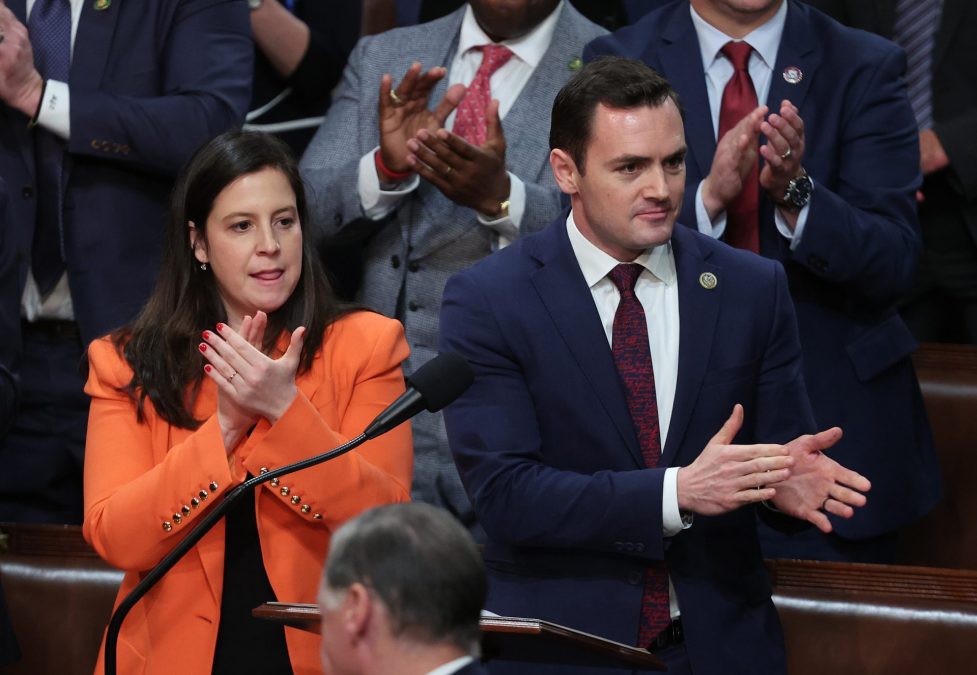 Following a push from a group of House Republicans, the Department of Defense and other federal agencies are weighing the pros and cons of the U.S. government not recommitting to a cooperative agreement on science and technology with China that dates back to 1979 — when the two nations reestablished diplomatic relations.
Via a recent letter sent to Secretary of State Antony Blinken and other cabinet members and senior officials, including Pentagon chief Lloyd Austin, a cadre of lawmakers led by Reps. Elise Stefanik and Mike Gallagher argue that Beijing is and will continue to use the Agreement Between the U.S. and the People's Republic of China on Cooperation in Science and Technology (STA) solely to advance its own military objectives.
The Biden administration has identified China as the United States' top strategic competitor.
"DOD is participating in the interagency process to review the current STA. We don't have anything to announce today regarding the timing of potential renewal," a Pentagon spokesperson told DefenseScoop on Tuesday.
"As a general matter, the State Department does not discuss internal deliberations or negotiations," a spokesperson from State also told DefenseScoop.
The STA deal that the Republicans want scrapped has been renewed roughly every five years since it started decades ago — and it has supported cooperation on research topics encompassing atmospheric, agricultural, physics, chemistry and more.
But the next expiration date for the STA is Aug. 27, which is approaching as relations between the countries remain rocky.
"The United States must stop fueling its own destruction. Letting the STA expire is a good first step," the lawmakers wrote.
"Reports suggest that research partnerships organized under the STA could have developed technologies that would later be used against the United States. In 2018, the National Oceanic and Atmospheric Administration (NOAA) organized a project with China's Meteorological Administration — under the STA — to launch instrumented balloons to study the atmosphere. As you know, a few years later, the PRC used similar balloon technology to surveil U.S. military sites on U.S. territory — a clear violation of our sovereignty," they added.
Though they do not require any actions via the letter, the Republicans noted that under existing law their committee "has broad authority to 'investigate and submit policy recommendations on the status of the Chinese Communist Party's economic, technological, and security progress and its competition with the United States.'"