Biden's spectrum strategy calls for follow-on study of dynamic sharing between DOD, private sector
The White House's National Spectrum Strategy establishes near- and long-term guidance to modernize the United States' spectrum policy.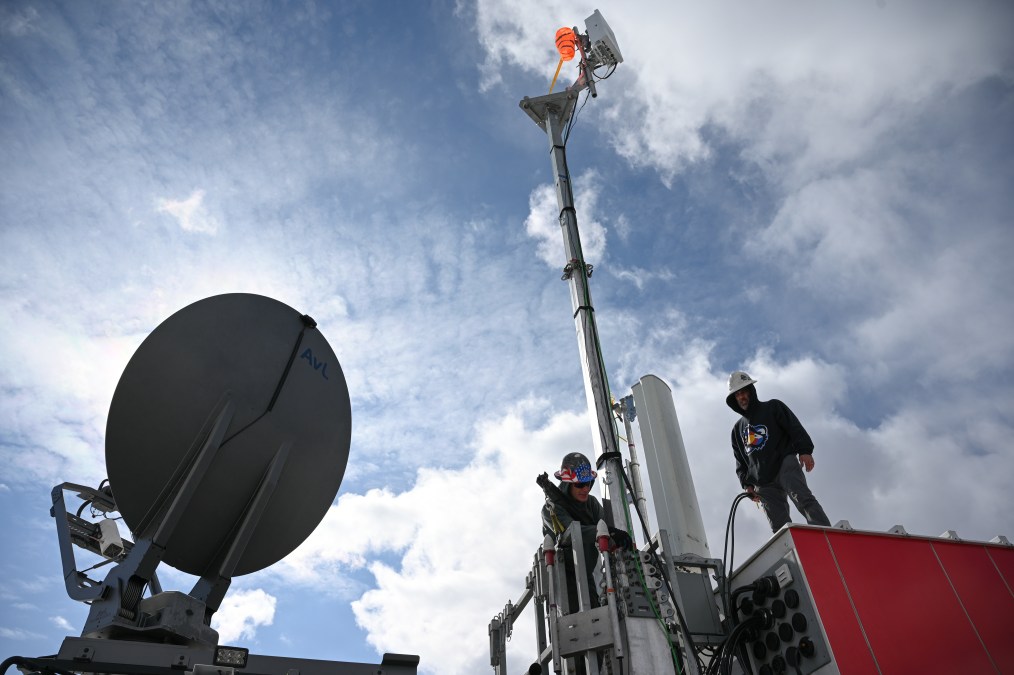 The Pentagon has determined it is possible to share its coveted portion of the electromagnetic spectrum with users outside of the department, according to a new strategic plan published by the White House.
However, additional in-depth analysis is needed to explore how both the Defense Department and private sector can simultaneously access the spectrum without interference.
The Biden administration published its National Spectrum Strategy on Monday, establishing near- and long-term guidance to modernize the United States' spectrum policy. Prepared by the National Telecommunications and Information Administration (NTIA), the strategy identifies four pillars that aim to improve management of and access to the spectrum for federal and non-federal entities and broadly support the idea of dynamic spectrum sharing.
One of those pillars calls for a comprehensive near-term study of five frequency bands — equating to 2,786 megahertz of spectrum — for potential repurposing that could contribute to a future "spectrum pipeline."
Among the bands to be studied in-depth is the 3.1-3.45 GHz S-band, which has been used by the Defense Department for decades to operate its radars, satellites, navigation systems and more. The Pentagon recently completed a separate congressionally mandated study with the NTIA to determine if it was at all possible to share its portion of the spectrum with the private sector and other federal organizations.
"DoD determined that sharing is feasible if certain advanced interference mitigation features and a coordination framework to facilitate spectrum sharing are put in place," the new strategy states. "Additional studies will explore dynamic spectrum sharing and other opportunities for private-sector access in the band, while ensuring DoD and other Federal mission capabilities are preserved, with any necessary changes."
The follow-on study will be conducted in partnership with NTIA and the Pentagon, according to the strategy. The in-depth analyses of all five identified bands will be completed within two years, a White House fact sheet noted.
The directive comes as ongoing innovations in wireless technology — from 5G broadband to autonomous vehicles — increase demand for access to the electromagnetic spectrum.
With a limited amount of greenfield spectrum available, commercial companies have long called on the U.S. government to reallocate the Defense Department portion of the electromagnetic spectrum to the private sector. However, leaders at the Pentagon have routinely pushed back against reallocation, claiming that such a move would cost the services billions of dollars and take years to complete.
Previous reporting from DefenseScoop has revealed the issue is symptomatic of an outdated spectrum management system plagued by policy, legal and technological guardrails.
By and large, the White House's National Spectrum Strategy supports the development of policies and technologies to ensure spectrum access for both the private sector and all federal organizations — not just the Pentagon. A key directive is the establishment of a collaborative framework dedicated to long-term spectrum planning that incorporates feedback from federal and, notably, commercial industry stakeholders.
"The goal is to expand opportunities for spectrum access and harmonious coexistence, by whatever licensing or allocation mechanism, for all sectors," the strategy stated. "Changes to spectrum allocations and other major spectrum decisions require sufficient lead-time for proper planning and implementation. This process will be informed by long-standing legal responsibilities and, if necessary, technical, scientific, mission, and economic analyses will be peer reviewed."
The strategy also promotes the concept of dynamic spectrum sharing between federal and commercial users as a way to alleviate the growing demand for spectrum. Instead of having one incumbent user for a section of the electromagnetic spectrum, multiple users would have access to and use the same frequency bands.
While the follow-on study of the Defense Department's spectrum will further explore dynamic spectrum sharing in the lower 3 GHz band, the White House is looking to advance "the state of technology for spectrum access, with an emphasis on dynamic forms of sharing," the strategy states.
Experts have told DefenseScoop in the past that spectrum sharing would require additional technology development, schedule deconfliction and official agreements between federal agencies and commercial companies in order to prevent interference. Because of this, it's likely to take years before spectrum sharing is broadly implemented.
To get started, the strategy calls for a National Spectrum Research and Development Plan and the creation of a dynamic spectrum-sharing testbed within the next 12-18 months that will be a collaborative effort between the U.S. government and industry.
The testbeds will "advance research, create investment incentives, and set forth measurable goals for advancing the state of technology for spectrum access, with an emphasis on dynamic forms of spectrum sharing for all users," according to the strategy.
The Biden administration also hopes to drive spectrum efficiency in future government acquisitions. For the Defense Department, that could mean new requirements for its decades-old, spectrum-dependent systems or future requirements for new technologies that enable spectrum sharing.
NTIA will eventually publish an implementation plan for the National Spectrum Strategy that outlines specific outcomes for each pillar.