Biden issues EO aimed at undermining Chinese military modernization by regulating US investments in 3 critical technology areas
President Biden issued an executive order that authorizes the secretary of the treasury to regulate certain U.S. investments into Chinese entities engaged in activities related to microelectronics, quantum tech and AI systems.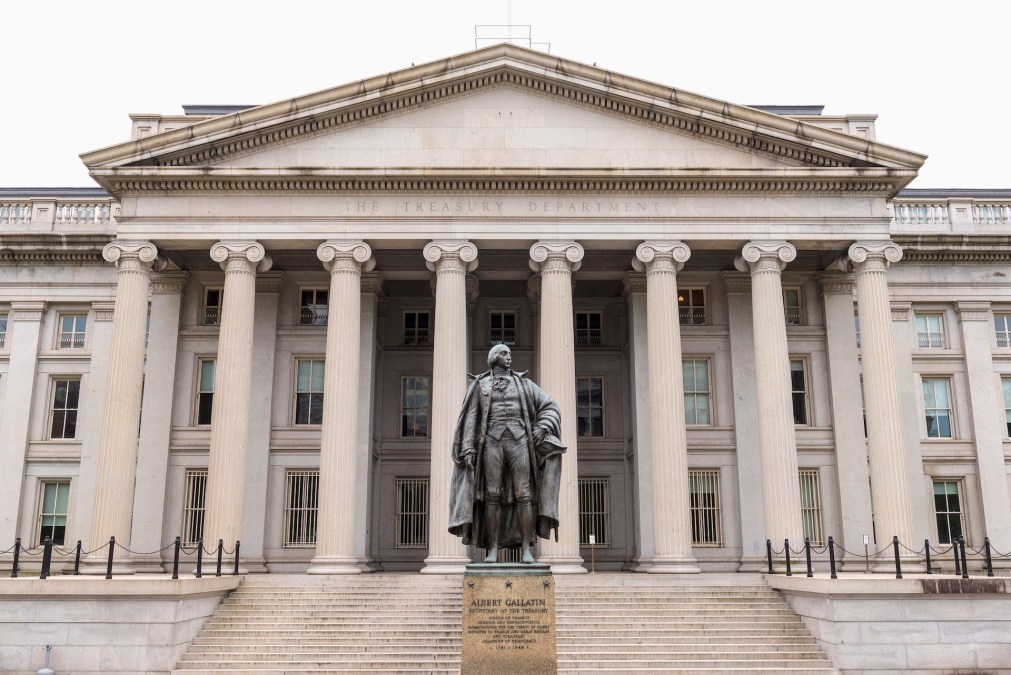 President Biden issued an executive order on Wednesday that authorizes the Treasury Department to regulate certain U.S. investments into Chinese entities involved in activities related to semiconductors and microelectronics, quantum information technologies, and artificial intelligence systems — all of which are technologies that could fuel Beijing's military modernization and intelligence capabilities.
An annex to the EO on "Addressing United States Investments in Certain National Security Technologies and Products in Countries of Concern," identifies the People's Republic of China — including Hong Kong and Macau — as a country of concern.
Microelectronics are critical components of advanced weapon systems, while AI is seen as a key enabler of future autonomous weapon systems, intelligence capabilities, decision-making aids and other military use cases. Military applications of quantum technologies include quantum computing and quantum networks, atomic clocks for positioning navigation and timing, and quantum sensors.
The biggest changes in warfare in the coming decades could come from the rapid onset of artificial intelligence and quantum computing, according to Gen. Mark Milley, chairman of the Joint Chiefs of Staff.
"We will be able to see ourselves and see the enemy in much more significant ways than we can now. In fact, I would suggest that the combination of those two technologies alone would spell a tremendous change in the character of war," he said in June at the National Press Club. "Artificial intelligence will be able to process complex information at speeds that no human mind can match. So our task, the United States' task is for our military … to maintain our current decisive advantage, our lethality, our readiness, our competence, by optimizing these technologies for the conduct of war. And we do this not to conduct war, but to deter great power war."
Biden's executive order "will complement our existing export control and inbound investment screening tools with a 'small yard, high fence' approach to address the national security threat posed by countries of concern advancing such sensitive technologies," a senior administration official told reporters during a call to preview the initiative before it was rolled out.
Officials say the controls are intended to be narrowly targeted toward tech with military or intelligence end uses.
"It's important to recognize this is a national security action, not an economic one. We recognize that cross-border investment flows have long contributed to U.S. economic vitality. This executive order protects our national security interests … while maintaining our long-standing commitment to open investment," a senior administration official said.
Another senior administration official told reporters: "The outbound investment mission is aligned with the mission of our export controls … but our export controls don't cover investments abroad that can help foreign adversaries or countries of concern to fuel indigenous development of national security technologies. By adding outbound investment screening to our suite of national security tools, we're enhancing U.S. capabilities to safeguard our national security."
The Treasury Department is also releasing an advance notice of proposed rulemaking that will provide additional information related to Biden's executive order. The administration is asking for feedback from industry and other stakeholders that will help shape the implementation of the new rules. The Commerce Department and other federal agencies had a hand in shaping the notice, according to administration officials.
The public will have 45 days after the notice's publication in the Federal Register in which to provide comments that will inform draft regulatory text.
The program won't come into force until the end of the rulemaking process, officials noted during the call with reporters.
The new rules are expected to include requirements that U.S. persons notify the Treasury Department of certain transactions, and a prohibition on U.S. persons undertaking certain other transactions.
"In both cases, we intend to apply the requirements to investments in any entity of a country of concern that is engaged in activities in a narrow subset of three advanced technology areas that have a national security nexus. We're focused on the types of investments that can confer tangible benefits along with capital, such as private equity and venture capital investments, joint ventures, and greenfield investments, among others," according to a senior administration official. The rules are not intended to cover "passive investments," they noted.
The Treasury Department will have the authority to investigate violations of the executive order and the accompanying regulations and pursue penalties against violators, according to officials.