Army awards SATCOM-as-a-Service contracts, looks to experiment with as-a-service models across entire network portfolio
The Army's network office could be experimenting with more as a service models in the future where they make sense.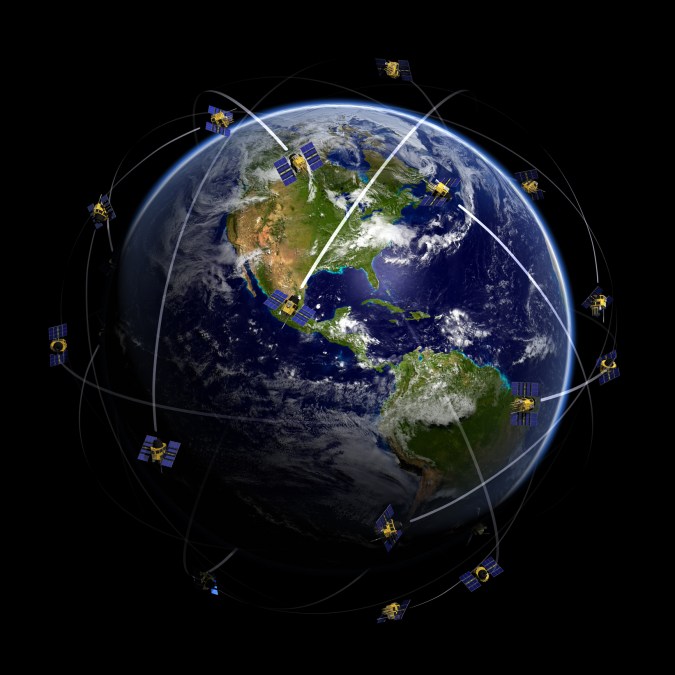 ABERDEEN PROVING GROUND, Md. — The Army issued two companies awards under a pilot effort for Satellite Communications (SATCOM) as a Managed Service on Wednesday to help inform a potential way ahead and possibly broader strategy for as-a-service models.
DRS Global Enterprise Solution and Intelsat won contracts under the effort with a scope spanning six months of turnkey, end-to-end managed subscription services. The two companies will support connectivity to commercial teleports and internet services that will enhance Army units' SATCOM as well as their broader communication pathways, referred to in service parlance as Primary, Alternate, Contingency and Emergency, or PACE.
Officials told DefenseScoop that the SATCOM-as-a-Managed-Service effort will help to augment capability for units that might not have certain systems within their existing kits. Not every capability is fielded to every unit in the Army, resulting in what officials described as haves and have-nots. An as-a-service model could help remedy this, provide a backup and a surge capability for units deploying in a crisis in a hurry.
"If there's a surge requirement for a unit to push up the door and they don't have a certain amount of kit, we're looking … at the option for said unit that says 'I have this mission, this is what I need to be able to do' and a particular vendor provides him the kit, they provide them the airtime and then we don't have to worry about the sustainment tail, if you will, or procuring new systems like we would in a traditional acquisition," Col. Stu McMillan, project manager for tactical network at program executive office command, control, communications-tactical, told DefenseScoop at Aberdeen Proving Ground on Tuesday. "Maybe there's a capability that [a unit] needs for a particular mission set. This provides an opportunity for us to use a SATCOM-as-a-Managed-Service to enable that unit that doesn't have that kit because we only have so many systems that are out there in the Army [to] enable them to be given a certain capability for them to accomplish their mission."
McMillan said this is a good opportunity to perform analysis, conducted by Johns Hopkins University, to see if the traditional model versus managed service will complement capability in the field now, stressing this is not meant to replace capability.
The pilot could potentially realize real cost savings for the Army.
"It would allow us to invest or reinvest those dollars that we would spend on the development to fielding the training and then sustaining of the system. There could be substantial cost savings," McMillian said, noting that's why they're asking Johns Hopkins University to do the analysis. "Then based upon that analysis, we'll present that to senior leaders."
But, they first have to conduct the pilot and test the concept in order to see if "the juice is worth the squeeze," McMillan said.
The broad promise that as-a-service models portend has the PEO as a whole looking at this paradigm.
Mark Kitz, PEO for C3T, told DefenseScoop that they will be looking at other areas for as-a-service pilots and experiments where they make sense, mentioning cloud as one potential example.
"If we go to that on-demand model – not for everybody, but for parts of the Army – can we get a higher return on investment?" Kitz said.
As-a-service is getting to an on-demand model now, he said, that can have broad application across many portfolios to serve as a backup or surge to existing systems.
The initial creation and fielding of the Security Force Assistance Brigades provided a perfect use case for a potential as-a-service model, Kitz said. These units were created in 2018 and are a specialized group designed solely to advise and assist local, indigenous forces.
"When we stood up the SFABs, we had to move equipment. We had to get them equipment. That meant we were taking from somebody, because we didn't have a production line that we could just pull things off of," he said. "The SFABs are a great model of 'you're standing up a capability that needs something. OK, industry — can you deliver in 90 days the capacity that's needed on demand for this unit?' I think it's a great way for us to supplement our current capacity or the capacity that we buy."
In the SATCOM example, Kitz said if operations in a particular part of the world are increasing, they could go to industry, request a number of terminals and in 90 days, have those delivered.
The Army last year began looking at the prospect of a radio-as-a-service model, issuing a request for information to industry.
The RFI asked questions in a broad manner: If the Army were to do an as-a-service model, how would industry do it, Col. Shermoan Daiyaan, project manager for tactical radios at PEO C3T, told DefenseScoop.
The responses included a full network in a box providing everything for a network, including sustainment; a hybrid approach where companies would provide some radios and some support; a management or broker approach for the Army's process; and only the support work.
Since Kitz took over C3T at the end of June, he's been prioritizing running a radio-as-a-service pilot in 2024, Daiyaan said. The PEO will be getting a final decision from the acquisition leadership with the next step on issuing another RFI to tighten the question to industry.
Kitz said the Army currently spends a lot of money on radios. But an as-a-service model wouldn't just realize cost savings — it could also be more efficient for the Army.
"You take the radio portfolio, a typical radio, much like a weapon, you don't use it for 30, 40 days at a time," Daiyaan said. "Let's say we're going to do a division, three or four brigades, what if we only fielded two brigades, kept a stock, and then the other we rotate. But now that last brigade, we can go forth to the next division. That's where it's about efficiency, using the capabilities you have more and potentially being able to allow industry to keep them up to date, service the unit and provide that support."
Kitz noted that the tradeoff with an as-a-service model broadly is the potential capital investment that must be made with industry in order for them to have the necessary capacity.
"I think we're going to learn whether that return on investment is really there or not," he said. "The SFAB example I used is pretty atypical, right? Standing up whole new units is not something the Army does all the time. In this case, we needed to, so we did it. Well, is that OPTEMPO a feasible thing so we can get that return on investment? I think that's what we want to learn with industry."