Synthetic diamonds are forever: Pentagon taps 6 vendors for LADDIS program
DARPA's Large Area Device-quality Diamond Substrates program is related to microelectronics.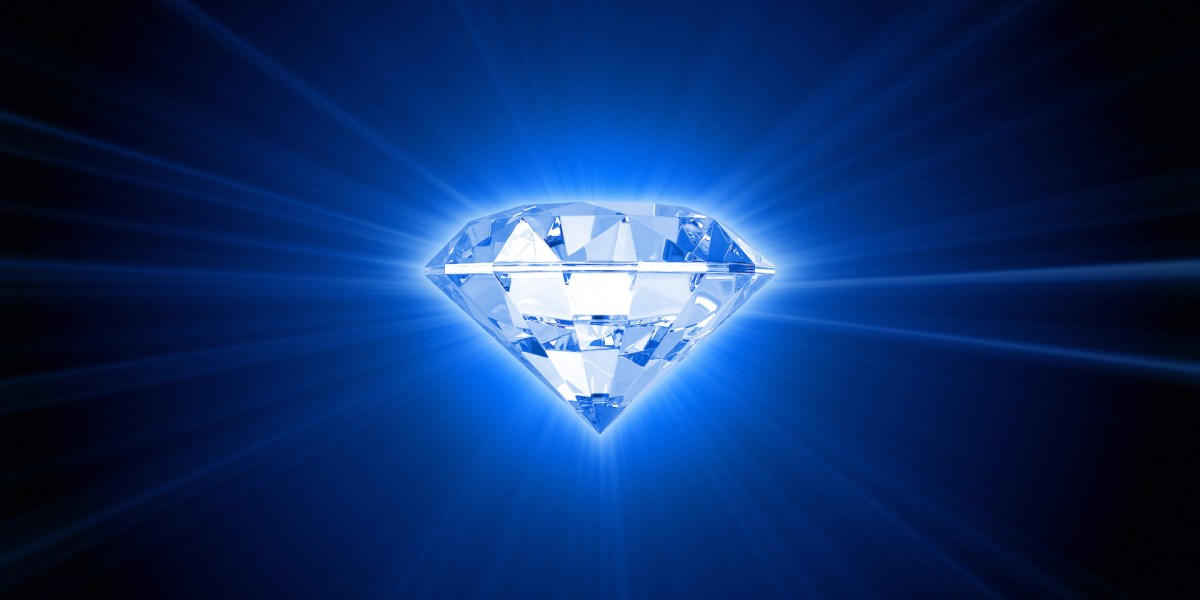 Six vendors have been selected for a Defense Advanced Research Projects Agency initiative aimed at demonstrating ways to develop better lab-grown diamond materials for microelectronics, DefenseScoop has learned.
Microelectronics are critical components of U.S. military systems and other national security-related technologies, and they're a top priority of the Pentagon's research-and-engineering enterprise. The Large Area Device-quality Diamond Substrates (LADDIS) program, which falls under DARPA's Microsystems Technology Office, is geared toward helping to create a U.S.-located commercial source for substrates that can be used in high-power and high-temperature microelectronics for Defense Department platforms and arrays.
Great Lakes Crystal Technologies, International FemtoScience, Penn State University Applied Research Laboratory, Advent Diamond, WD Lab Grown Diamonds, and Element Six have been tapped as performers for the effort, DARPA told DefenseScoop.
Officials say that diamond, as an ultra-wide bandgap semiconductor, can enable electronics to operate in harsh environments.
"Future DoD systems will require higher power and higher temperature electronics capable of withstanding extreme operating conditions. Whereas conventional electronics relying on Si, GaAs, or wide band-gap materials are limited in breakdown voltage, power handling, and operating temperature, diamond's large bandgap and thermal conductivity can overcome these limitations. However, the lack of reproducible, large diameter, device quality diamond substrates has hindered the demonstration of electronics with higher breakdown voltage or current compared to existing technology," according to a presolicitation for LADDIS.
"Diamond substrates today are small (5-10 mm square) and have high dislocation density (up to 105 cm-2), which degrades device performance and manufacturability. Commercially available substrates also have large variability in material quality, and previous attempts at wafer size scaling exhibited extremely high dislocation density (up to 109 cm-2) and cracking due to stress," it explained.
Through LADDIS, the Pentagon aims to demonstrate approaches to fabricate device grade, large diameter, single crystal substrates. The initiative will also pursue new methods for polishing diamond surfaces with "low roughness and no subsurface defects" so they can be used in microelectronics devices.
The goal is to develop techniques for creating substrates with a diameter greater than 50 millimeters, dislocation density below 103 cm-2, surface roughness below 0.2 nanometers, and desirable electrical, thermal and mechanical properties.
In a press release last week, Element Six, part of the De Beers Group, announced that it was tapped for the project.
"Diamond-based semiconductors have the potential for unprecedented power density, speed, and performance; however, there is a lack of industrial-size single crystal diamond wafers that are needed to commercialize these 'super-devices'. By working with its network of partners as part of the LADDIS project, Element Six will aim to overcome these challenges," the company said in the release.
The two-phase program is expected to last 18 months, according to DARPA.
One of the vendors selected for the program, WD Lab Grown Diamonds, recently filed for bankruptcy, according to reports. On Nov. 1, Tree Line Capital Partners announced that it launched WD Advanced Materials, which a press release described as "a new entity focused on technical diamond applications and was formed following the transition from its predecessor gemstone manufacturing entity, WD Lab Grown Diamonds." An official with the newly launched company told DefenseScoop that the bankruptcy filing by WB Lab Grown Diamonds won't impact work on the LADDIS program.
Updated on Nov. 1, 2023 at 2:25 PM: This story has been updated to include additional information about recent developments with WD Lab Grown Diamonds and a new entity, WD Advanced Materials.