US Army may look to procure Israel's Iron Beam laser weapon for air defense
The Army's acquisition chief said he was "pleased" that funding to support development of Israel's Iron Dome system was included in a recent supplemental request to Congress.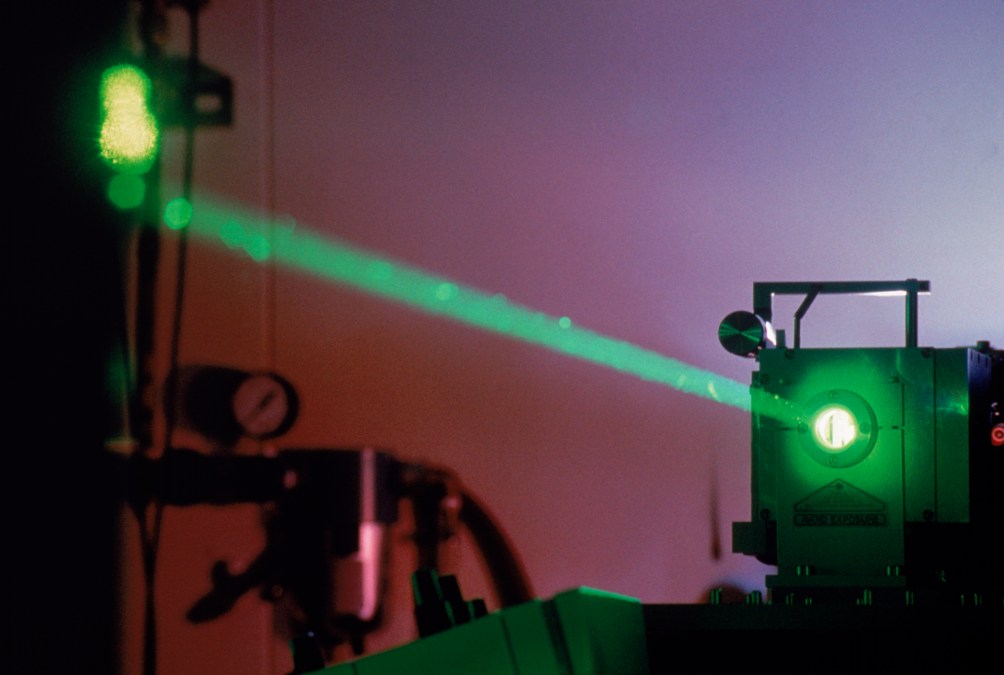 The massive supplemental funding request that the White House recently submitted to Congress includes $1.2 billion to support Israel's development of the Iron Beam high-energy laser. And if the technology works well for the Israelis, the U.S. Army might want to buy the system for itself, according to the service's acquisition chief.
Directed energy weapons offer advantages over traditional air-and-missile defense systems in that they are relatively inexpensive per shot and possess nearly unlimited magazines for engaging threats.
Under the Biden administration's funding proposal, $1.2 billion would be transferred to the Israeli government for the development of Iron Beam directed energy capabilities to counter short-range rockets and mortars, like the ones being used by Hamas in the current conflict.
Israeli defense contractor Rafael has already been working on the tech.
"I was pleased to see that [Iron Beam] investment in the supp[lemental]. I'd seen the system when I last went to Israel, I saw the first prototype," Doug Bush, the U.S. Army's assistant secretary for acquisition, logistics and technology, told DefenseScoop during a roundtable with reporters at the Pentagon on Tuesday.
He noted that the U.S. military has its own Indirect Fire Protection Capability-High Energy Laser (IFPC-HEL) prototype program, which is being overseen by the Army's Rapid Capabilities and Critical Technologies Office.
"The Israeli system is a slightly different approach technologically. So actually, it's a nice complement because we're kind of going down one path, they've gone down a slightly different one. So I think yes, there's potential if theirs works well, it could be something we could think about leveraging for our needs in that space. So that's really a benefit of that funding is … we can explore multiple paths here and see what works," he said.
DefenseScoop asked Bush to elaborate on the differences between the Army and Israel's technology approaches.
"I can't get too specific. It just has to do with how the laser beam is formed and aimed … and its different power levels as well. Also … they have a very specific problem they're trying to solve with, you know, rockets and things like that — whereas the Army system, the goal is a little broader [to also defeat] cruise missiles, perhaps things like that. But it's intriguing. So if they are successful, that certainly could be something the Army could think about leveraging," he said.
The 100-kilowatt Iron Beam laser is designed to intercept a wide range of threats such as rockets, artillery, mortars and drones and engage targets up to several kilometers away, according to Rafael.
The U.S. Army wants IFPC-HEL capabilities that can protect fixed and semi-fixed sites from cruise missiles, rockets, artillery, mortars, unmanned aerial systems, and rotary and fixed-wing aircraft, according to the service.
In July, the Defense Department announced that it awarded Lockheed Martin an other transaction agreement worth up to $221 million to develop, integrate, manufacture, test and deliver IFPC-HEL prototype weapon systems for the Army's Rapid Capabilities and Critical Technologies Office. That work is expected to be completed by Oct. 18, 2025.
In October, Lockheed revealed that the deal calls for the company to deliver two 300-kilowatt-class prototypes with an option for two additional units.