Air Force eyeing potential allied contributions of robotic wingmen
Chief of Staff Gen. Charles "CQ" Brown sees unmanned collaborative combat aircraft as the wave of the future.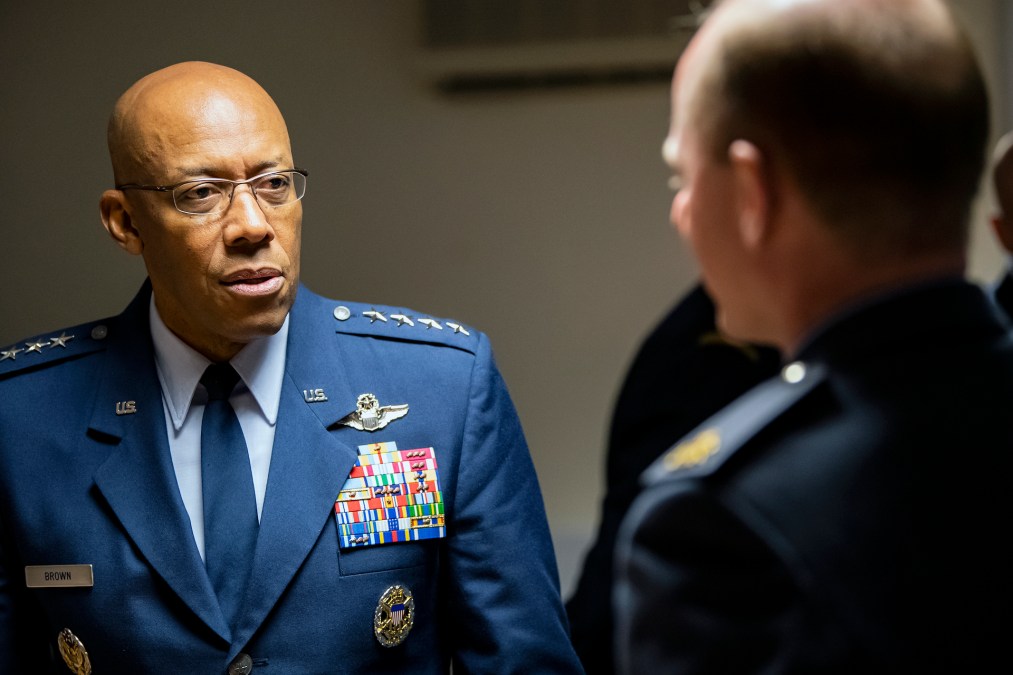 U.S. Air Force Chief of Staff Gen. Charles "CQ" Brown sees robotic wingmen as the wave of the future. And there may be opportunities for allies and partners to contribute those types of capabilities to a joint fight, he suggested at an international air chiefs conference in Washington on Friday.
"This trend line of using drones or uncrewed aircraft — we're already on a trend line. Matter of fact, we're in some cases looking to accelerate that trend line in how you do you team crewed and uncrewed aircraft. So one of the areas that our Air Force is focused on is collaborative combat aircraft. It's the aspects of how you're able to use some uncrewed systems to complement the crewed systems and with a level of autonomy. That's a scenario that we are focused on … Allies and partners are also looking down that path as well," Brown said during remarks at the conference, adding that such systems are expected to be part of future warfare.
The Pentagon has been working on manned-unmanned teaming technology as part of the Air Force Research Lab's Skyborg program and other efforts. Air Force leaders have said there will be funding for a new "collaborative combat aircraft" program in the fiscal 2024 budget request. The service aims to eventually pair these platforms operationally with a new manned stealth fighter under development — known as the Next-Generation Air Dominance (NGAD) system — and potentially other platforms.
Meanwhile, several European governments that are members of NATO are pursuing their own robotic wingmen as part of their Future Combat Air System programs. And Australia, another close U.S. ally, is pursuing similar technology as part of its Ghost Bat program, which was formally known as the Loyal Wingman project.
On the sidelines of Friday's international air chiefs conference, DefenseScoop asked Brown if he envisions allies providing autonomous drones that could be teamed with the U.S. Air Force's NGAD fighter.
Brown replied that such systems wouldn't necessarily be paired with NGAD, "but I think there's a various number of platforms you can actually do that with. So I know there's other allies and partners that have interest in doing some of this — some of the same work as well."
DefenseScoop also asked Brown if he'd had discussions with his counterparts during the international air chiefs conference about opportunities for these types of allied contributions.
"Not in detail because we just got started," he said.