Army moving from implementation to execution of unified network plan
The Army is moving toward a hybrid cloud architecture to allow greater global connectivity.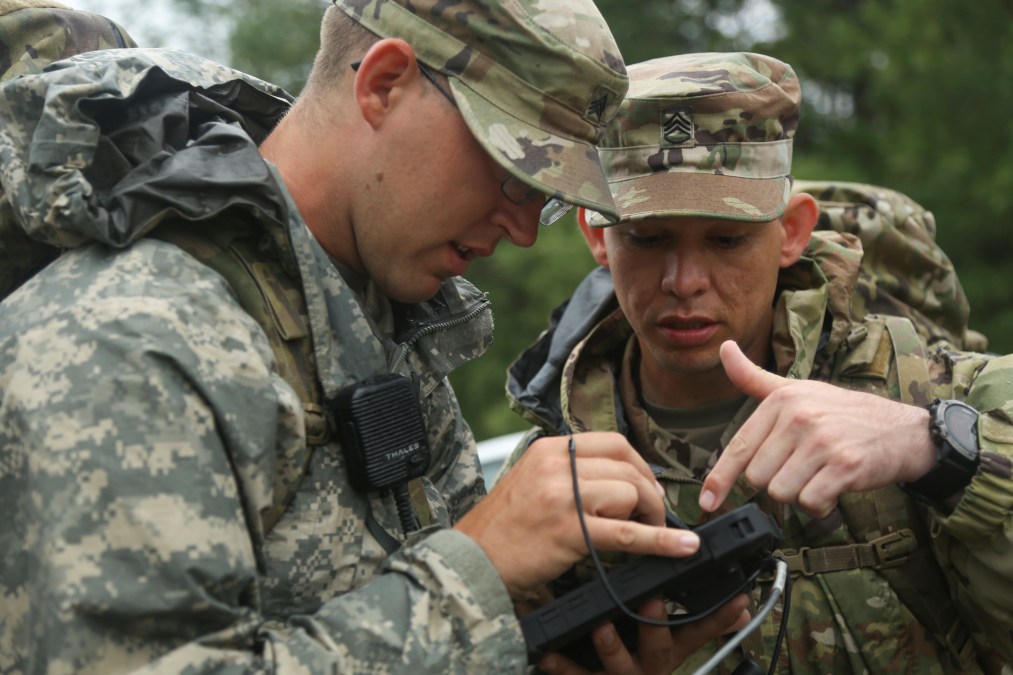 As the Army moves forward from its implementation plan to execution of its unified network plan, there will be an increased focus on ensuring its warfighting networks are set and integrated, according to a top IT official for the service.
"What I mean by that is the ability for a tactical formation to deploy anywhere in the world and immediately plug back into a secure environment in which they can immediately conduct military operations and allows them to do it so that they don't have to go through our traditional satellite points of presence," Lt. Gen. John Morrison, the Army's deputy chief of staff, G6, told DefenseScoop in an interview. "They can get in and as long as they've got connectivity, they're able to plug back into the broader architecture and begin operations. That really is our main effort."
Last year, the Army unveiled its unified network plan, which essentially charted a path forward to link its tactical battlefield networks with its more static enterprise networks.
An implementation plan followed the plan along with an execution order to treat it like an operation.
One of the key needs driving an approach toward a unified network was the disjointed way forces had network access when they deployed from one part of the world to another, a hard lesson learned when the 82nd Airborne Division deployed to Afghanistan to deal with the U.S. troop withdrawal.
"With the proliferation of connectivity around the globe, obviously, trying to limit connectivity to one theater is quite frankly, not realistic," Morrison said.
The Army is now working to harmonize its processes across theaters given that in the past each theater had different operating policies.
As the Army shifts from the brigade to higher echelons as the unit of action — mainly the division — to support operations over greater distances against more sophisticated adversaries, a key initiative for Morrison is reducing the complexity at lower echelons.
"As we shift towards the division as the unit of action, we're really focused on where does complexity need to be to conduct DODIN Ops and quite frankly, as we move towards a data-centric Army to really do data engineering and all the components that go into making sure that data is available to the right commander at the right echelon, we're going to really take a hard look at where that complexity is today," he said.
This will be done by taking a hybrid cloud approach and building the network from the highest strategic levels down the tactical.
"I think that's a very important point, because we got to be pragmatic about how we actually deploy this hybrid cloud environment and a data architecture that's going to underpin it," Morrison said. "What we don't want to do is how we've been building out our capability sets when we build from the [tactical] edge back. We want to make sure that we smartly build it from the strategic and operational levels into the tactical levels, so we don't induce unneeded complexity at the edge that we then have to re-engineer as we come back to our strategic and operational levels."
This hybrid cloud architecture will allow units to immediately be able to gain connectivity upon entering theater and then expand capacity once there.
The Army is looking to deploy these tools in experiments and operations to learn as it goes and inform the way ahead.
"We are using the cloud to support exercises and operations, which right off the bat allows you to rapidly plug back in, reach back, grab that mission relevant data that you need and again, without having to set up a bunch of infrastructure on the ground with you, begin operations," Morrison said. "It's iterative development of capabilities that allows us to learn a couple of different things: We'll learn operational TTPs, we'll learn technical implementations, we'll learn capability development and bring that all together but being driven by operational units supported by our acquisition teammates and our requirements folks, so that we can get a lot more reps and sets and just iterate far more frequently and get it back to big Army."
Morrison noted that this notion of a unified network and data centricity, one of the Army's top priorities, are inextricably linked.
"It all comes down to do you have the right transport and the right hybrid cloud infrastructure underpinned by this notion of a data mesh that really is providing the commander the information that they need at the time they need it so they're able to make decisions far faster than their adversary and then applying the appropriate operational effects, whether it's kinetic or non-kinetic," he said. "That's the big idea."