Air Force kicks off Cloud One follow-on contract with new RFI
The development of Cloud One Next contract comes as the Pentagon prepares its own $9 billion JWCC contract.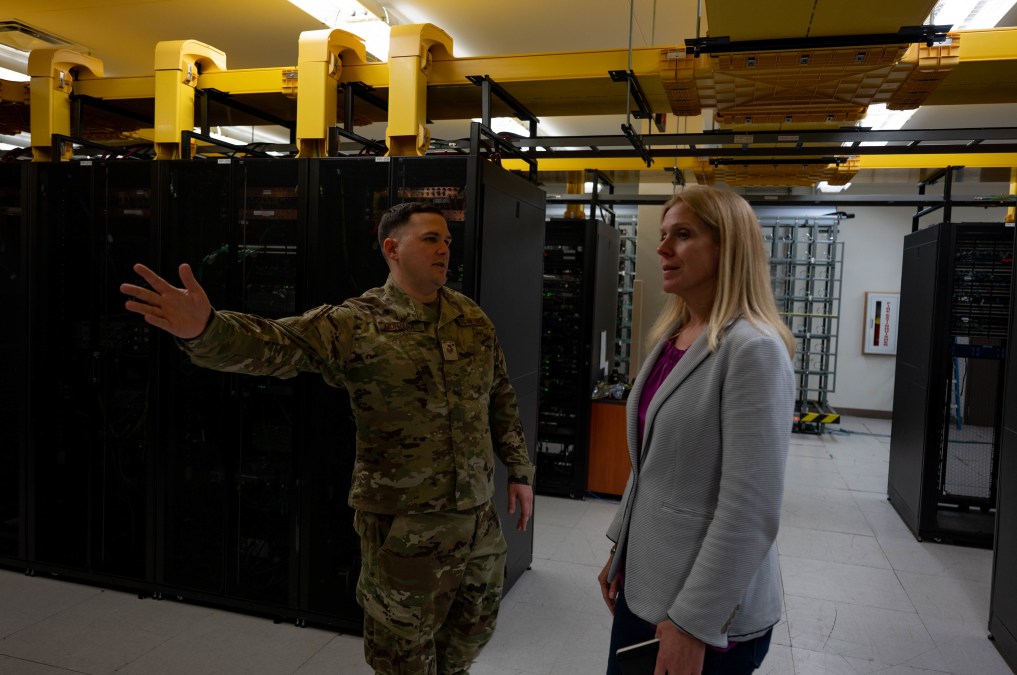 The Department of the Air Force is planning to compete a follow-on contract for its Cloud One program and wants feedback from industry to help inform its future.
The service recently issued a request for information for the contract, which it's calling Cloud One Next (C1N), to help chart a course for how to manage and modernize Cloud One in its next iteration, all "while taking recent government leadership direction into consideration."
The cited recent leadership direction refers to the new National Defense Strategy, as well as the Pentagon's 2021 OCONUS Cloud Strategy, and the Air Force's own operational imperatives and CIO public strategy documents. Each of these strategy documents were published this year.
Referencing Cloud One's offerings — which include "a standardized set of guardrails and tools throughout the Department of the Air Force (DAF) cloud infrastructure," marketing support and migration services — the Air Force writes in the RFI: "Cloud One is committed to improving these common services and architecture to reduce complexity, increase security, eliminate duplication of effort, increase resiliency to failures, and accelerate cloud adoption while keeping cost in mind."
Responses to the Air Force's RFI are due by Dec. 4.
The development of Cloud One Next comes as the Pentagon prepares its own $9 billion Joint Warfighting Cloud Capability (JWCC) contract, which is meant to create a multi-cloud environment that can support Joint All-Domain Command and Control (JADC2) and greater adoption of artificial intelligence, among other things.
But Air Force CIO Lauren Knausenberger has been vocal that until a better option comes along, the service will continue building out its Cloud One platform as its fit-for-purpose cloud environment of choice.
"The short story is we're not waiting, we haven't waited, we will continue to not wait for anybody else to come and provide us with capability," Air Force CIO Lauren Knausenberger told FedScoop during an interview for the Let's Talk About IT podcast in July when asked about the service's plans for cloud adoption with JWCC eventually coming. "We're moving forward, we're moving out, we're continuing to improve [Cloud One]", she added.
Meanwhile, top DOD IT officials, including CIO John Sherman, said this week that JWCC awards will be issued next month, roughly "30 days from now."
Sherman said at a forecast to industry event hosted by the Defense Information Systems Agency that the lessons learned from JWCC's failed predecessor — the Joint Enterprise Defense Infrastructure (JEDI) contract — and service-specific clouds like Cloud One have fed into making DOD "a cloud-conversant enterprise."
Ultimately, programs like Cloud One are complementary — rather than competitive — to the forthcoming multi-cloud environment JWCC, Sharon Woods, head of DISA's Hosting and Compute Center, said during a media roundtable at the same event.
"JWCC is meeting specific capability gaps in the areas of having all classification levels — so unclassified, secret and top secret, as well as tactical edge capabilities that work in those denied latency or communication-deprived environments, again, at all classification levels," Woods said. "So JWCC will provide those capabilities and more at scale. The services have matured in their cloud journey and delivered high-quality capabilities. And we see them as being complementary, not in competition."
Mark Pomerleau contributed to this story.