Former Air Force CIO Lauren Knausenberger takes role with SAIC
Knausenberger joins SAIC as chief innovation officer and will also lead the company's corporate strategy function.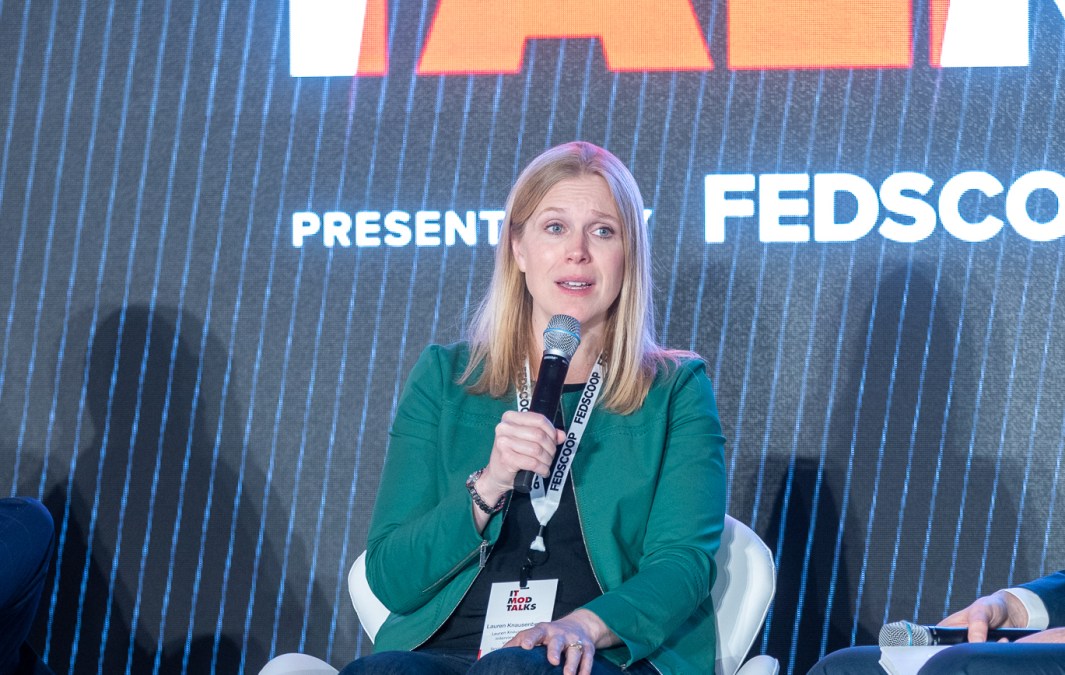 A few months after leaving her role as Department of the Air Force CIO, Lauren Knausenberger has been hired by SAIC.
Knausenberger joins SAIC as chief innovation officer and will also lead the organization's corporate strategy function, according to a release announcing her hire.
The company also hired Tim Turitto as chief of staff for soon-to-be CEO Toni Townes-Whitley, who's currently serving in a CEO-elect role but will assume the full responsibilities of chief executive officer Oct. 2.
"As we continue to work toward our goal of 'bringing on tomorrow' for our customers with innovative mission technology, solutions and support, I'm pleased to announce these two new additions to my executive leadership team. These key leaders will be instrumental in ensuring that SAIC continues its legacy of solving the most complex national and global security challenges with diverse technology and talent," Townes-Whitley said in a statement. "Both are highly accomplished leaders in our industry with strong track records of performance in government and the private sector. I am delighted to welcome them to SAIC."
As chief innovation officer, Knausenberger will lead innovation strategy across the company and be responsible for making sure "SAIC's transformation capabilities are mission-relevant, agile and aligned with the needs of our customers."
The organization's current chief technology and innovation factory teams will report to her.
Since Knausenberger's departure, the Air Force has named a replacement in her former director of enterprise IT, Venice Goodwine.
Turitto also comes to SAIC with deep defense technology experience at Microsoft, where he led the team to secure the company's win of the high-profile but ultimately canceled $10 billion Joint Enterprise Defense Infrastructure (JEDI) cloud contract. During his seven years with Microsoft, he "led operations for the company's first-ever $5B U.S. Federal Government subsidiary, helped to stand up the $15B U.S. Regulated Industry segment, and oversaw product sales strategy for $10B in local, regional and national government business across 70+ countries," the release said.