Data management challenges are top of mind at Project Convergence 22
More work still needs to be done to standardize data, according to Army leaders.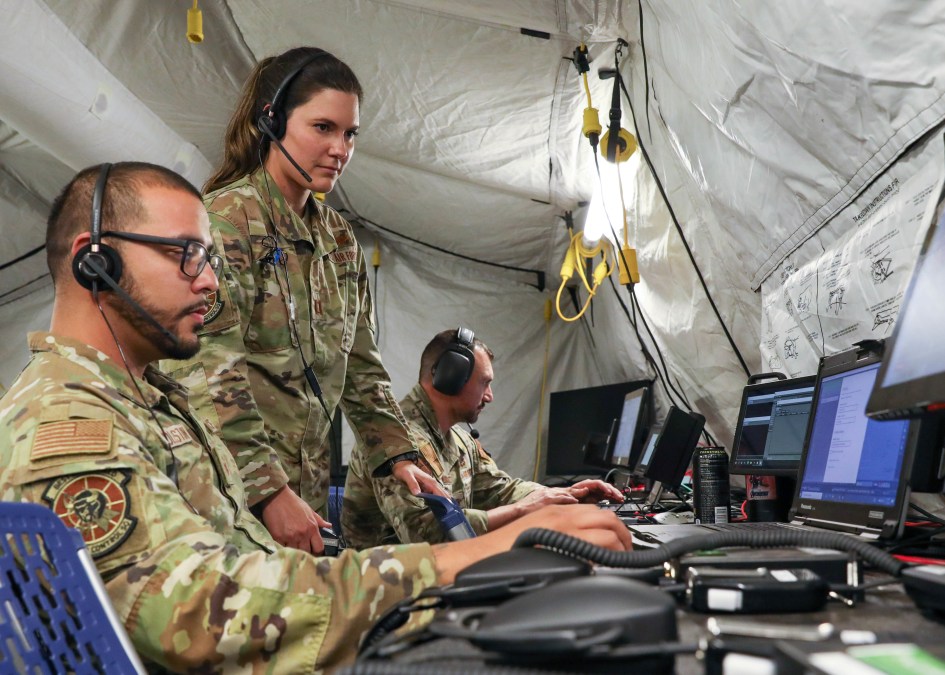 The Army is making progress on processing and accessing data for faster and better decision-making, but much more work needs to be done, according to senior leaders.
This year's capstone Project Convergence experiment saw improvement in standardizing data compared to last year's event, Army Secretary Christine Wormuth said.
"This is a point of continuity, I would say, from Project Convergence 21, is we still need to keep working on how do we standardize the data so that we're all able to access it and we're all able to share it across services, across platforms. I think we're making progress on that, but there's still work that has to be done," Wormuth told reporters during a media roundtable on Wednesday.
Project Convergence is an annual experiment put on by the Army to test the interoperability of systems across the service as well as the other services and multinational partners. It is the Army's contribution to the Pentagon's push for Joint All-Domain Command and Control (JADC2), which envisions how systems across the entire battlespace could be more tightly networked and connected to provide the right data to commanders on faster timelines.
Turning the Army into a data-centric service is one of Wormuth's top priorities as secretary. This essentially means starting with data as the foundation for operations as opposed to platforms.
"My second objective is to ensure the Army becomes more data-centric and can conduct operations in contested environments, which will enable our ability to prevail on the future battlefield," she said in February in a memo to the force. "Doing so will allow us to embrace emerging technologies to become a more effective and efficient force that can project power in cyberspace and defend our networks, weapons, and data from cyber threats."
JADC2 will require getting data to commanders faster so they can make better informed decisions more rapidly than their adversaries and close kill chains quicker.
"It's about speed, range and convergence and how quickly can you make a decision on targeting is where you get the decision dominance and the overmatch that we think we need [in] the future battles," Gen. James McConville, chief of staff of the Army, told reporters.
Part of the issue is standardizing and understanding data so that it can get to the right sources. Wormuth said the Army, and the Department of Defense writ large, is awash in data, so the challenge is determining how to make it more actionable.
"A lot of the challenge is going to be figuring out, how do we process that as quickly as we can? And I think we did see some real … improvements in terms of how quickly we were able to take information and change it into what I would call more actionable knowledge," she said, regarding the experimentation at Project Convergence 22.
Wormuth noted that another aspect of that challenge is getting commanders trained to understand data.
"Commanders are going to have to figure out what are the critical information requirements that they need so that they're not overwhelmed by that data. To me, that's something we're going to have to be thinking about," she said. "How are we training future commanders to think about what are those [commander's critical information requirements] so that they can not be overwhelmed by the data?"