SDA has big plans for a new app factory to aid battle management
The Space Development Agency recently released a draft solicitation for the Battle Management Command, Control, and Communications (BMC3) Application Factory.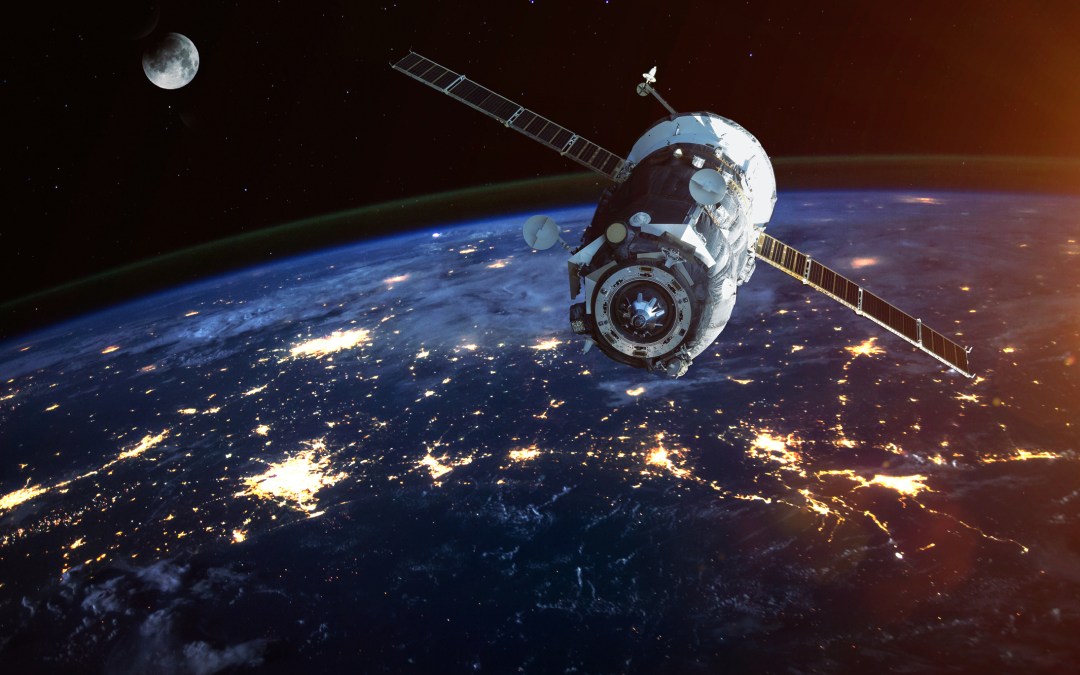 The Pentagon's Space Development Agency wants to create an app "factory" for developing software that can help automate battle management networks — and it needs industry's help.
The SDA, which is now part of the Space Force, recently released a draft solicitation for the Battle Management Command, Control, and Communications (BMC3) Application Factory.
"The acquisition establishes software development capabilities to securely and rapidly field mission applications developed by BMC3 ecosystem participants in support of Joint All Domain Command and Control (JADC2) objectives," the draft solicitation states. It is expected to yield a "DevSecOps continuous integration/continuous development pipeline that provides governance and infrastructure to enable BMC3 software applications to develop, integrate, test, and deploy into the" national defense space architecture.
"Basically, it's the software that will be used by performers on the ground to build the apps and test out the apps in a secure environment to … basically do uploads onto the satellites so that we can upgrade the BMC3 processors on orbit," SDA Director Derek Tournear explained during a recent virtual event hosted by the National Security Space Association.
The technology is intended to enable edge processing for SDA's new layers of data transport satellites.
The agency wants industry's help with development and implementation of the BMC3 app factory; development and sustainment of the Secure Interoperable-middleware layer (SIL); integration, testing, and operational support for BMC3 applications; and leading the BMC3 "ecosystem."
The SIL is intended to enable the apps to integrate and run on BMC3 hardware.
Responses to the draft solicitation are due by Dec. 9. A final solicitation for the application factory is expected to go out in February after the SDA incorporates industry's feedback, and an award is expected "shortly thereafter," according to Tournear. The agency plans to use an Other Transaction Authority agreement for the acquisition.
Solicitations for the initial apps that will be put through their paces in the new factory are expected to be released in summer 2023.
"We're going to kind of have an annual process where we select those and move forward. But that's more of a rolling process because … it's not that we pick one, we pick one vendor and go with them [and exclude other vendors]. We'll pick vendors based on whatever apps they have and have this kind of rolling process. So that's a little different," Tournear said.
As the SDA builds out the new national defense space architecture with additional tranches of satellites, network data routing is expected to become much more automated.
"We'll have that network operations essentially with a man-on-the-loop versus a man-in-the loop doing that … pushing more and more of that automation from the ops center floor up into the spacecraft itself," Tournear said. "That's when the app factory and the apps come into play."
The apps will help fuse data from a variety of satellites made by different vendors.
"They'll also do fusion of any other [intelligence, surveillance and reconnaissance] data into tracks to be able to send those down to targeting centers to be able to do weapons-data pairing so we can send those to weapons. So apps will do that, then the apps will also do all of this network data management," he said. "That will be automated and eventually that will be done on board the transport satellites themselves. So all of that network management that changes the network routing tables will be done autonomously onboard those satellites via an app."
The SDA wants the app factory in place "next year" so people can start developing the apps, he noted.
The draft solicitation calls for a minimum viable product for the application factory and the SIL in fiscal 2024.
"The apps need to be really developed and running in the '25, late '25 timeframe, so we can start to upload those and actually do operations on board" the spacecraft, Tournear said.