Leidos tapped for Air Force's Mayhem multi-mission hypersonic weapons program
The Air Force Research Lab has selected Leidos for its Mayhem program to develop a larger class of hypersonic systems that can conduct ISR or strike missions.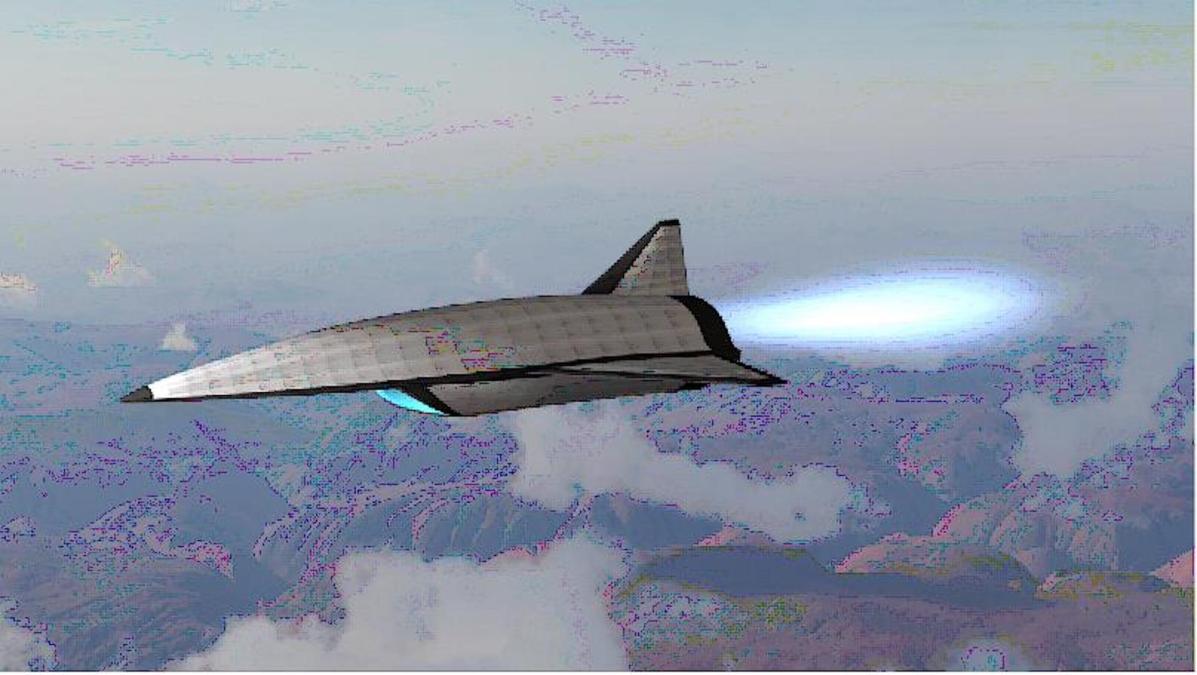 The Air Force Research Lab has selected Leidos to work on a new hypersonic platform that could both gather intelligence on adversaries and attack them.
The IDIQ research-and-development contract, worth up to $334 million, is for AFRL's Mayhem project.
"This program is focused on delivering a larger class air-breathing hypersonic system capable of executing multiple missions with a standardized payload interface, providing a significant technological advancement and future capability," according to a Dec. 16 Defense Department contract award announcement.
The platform is expected to be "expendable" and capable of conducting intelligence, surveillance and reconnaissance (ISR) and strike missions, according to Leidos.
The Pentagon is pursuing a variety of hypersonic weapons, including the air-breathing Hypersonic Attack Cruise Missile (HACM). But most are being designed exclusively for quick-strike operations — not for intelligence gathering or other ISR activities.
The Mayhem technology is being billed as a more advanced capability in some respects.
"The Mayhem system will use a scramjet engine to generate thrust, propelling the vehicle across long distances at speeds greater than Mach 5. Leidos is tasked with designing and developing a large-class version that surpasses current air-breathing systems in range and payload capacity using digital engineering to ensure the design efforts help future development and transition," the company said in a press release.
"Leidos has assembled a team of leaders from industry and academia, including Calspan, Draper and Kratos Defense & Security Solutions, Inc., to serve as the System Design Agent (SDA). The SDA will forge partnerships between the government, industry and academia to deliver the cutting-edge research and development needed to design and prepare a production ready technical data package to produce prototypes. Leidos will also lead the Model Based Systems Engineering (MBSE) and programming to help ensure Mayhem can transition from idea to operational system," per the release.
The Air Force released a solicitation for the project earlier this year. Leidos beat out five competitors.
"To deliver the next generation of air-breathing hypersonic system, we'll leverage our years of investment, knowledge and success in the hypersonic field," Leidos' Dynetics President Steve Cook said in a statement.
The contract has a 51-month period of performance, and work will be conducted at Wright-Patterson Air Force Base, Ohio — the home of AFRL — and other potential testing sites to be determined. It is expected to wrap up by Oct. 15, 2028.
The initial task order calls for conducting the system requirements review and conceptual design review in a digital engineering environment.
"We're working with the nation's top solution providers in hypersonic vehicle and propulsion technologies. We're proud to contribute to this important national security mission," Mayhem program manager Ryan Leo said in a statement.