Startups to pilot emerging tech for the Navy's Pacific Fleet via new 'Propel Hawaii' accelerator
Applications for the NSIN Propel Hawaii accelerator are due from startups by Friday.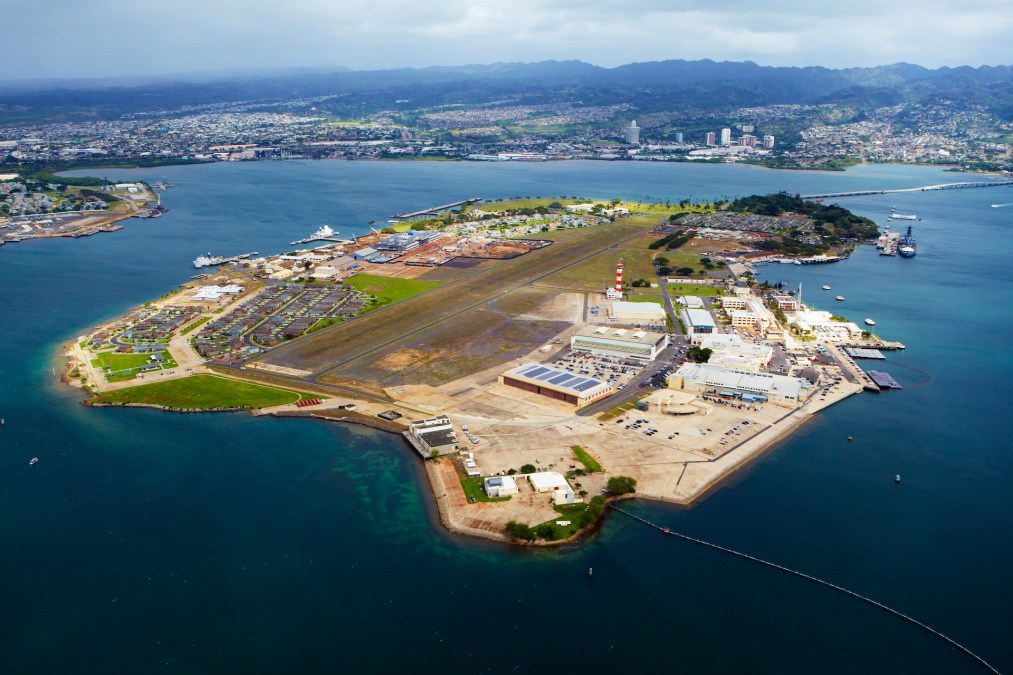 The Pentagon's National Security Innovation Network (NSIN) is set to kick off a new program that will enable a fresh cohort of early-stage companies to speedily pilot autonomous, 5G and other emerging technologies — directly with and for the Navy's Pacific Fleet.
Applications for the NSIN Propel Hawaii accelerator are due from startups by Friday, and demonstrations of their newly developed capabilities are slated for May 25.
Broadly, the network's "Propel accelerator is a venue for government stakeholders to bring their problems to the table and for the top startups in the country to bring their technology and ideas on how to solve them," NSIN Venture Portfolio Director Abi Desjardins told DefenseScoop on Wednesday.
She noted that, "unlike traditional accelerators," the Propel program is sharply focused on developing relationships between the Defense Department and startups that may not have worked with the DOD before — or haven't learned how to navigate its bureaucracy.
"Expanding the scope of companies the Navy works with to drive technological innovation will allow the force to tap into a wider pool of critical technologies to counter the challenges the nation faces as the nature of warfare and security continues to evolve," Desjardins said.
Since 2016, NSIN has evolved into a vast network that connects Defense Department components with collaborators that don't traditionally work with the government or military, through a variety of services and programs. The team falls under DOD's Defense Innovation Unit.
In its Propel-associated accelerators, participating companies embark on a selection process to then form a cohort focused on challenges the Pentagon and military are working to overcome. Over several months — and with the guidance from commercial mentors and DOD liaisons — those cohort members advance their technologies and sharpen their understanding of the department's mission demands.
Selected businesses also gain access to a robust network of private investors and potential industry partners.
"The mission of NSIN Propel is to identify emerging technology companies from across the country with cutting-edge capabilities that support DOD mission partners and establish pathways for testing, evaluation, and adoption of mission essential capabilities," Desjardins noted. "Selected cohort companies directly engage with DOD end-users to better understand real-world challenges, build a foundation for doing business with the DOD, and work closely with the accelerator team to design pilots around the national security applications of their technology."
Previous NSIN Propel cohorts included technologies in the areas of processing and exploiting data in near-real time, high-performance computing, space domain awareness, and communications and connectivity.
"In just two years, NSIN Propel startups were awarded $28 million in federal [research and development] funding and raised approximately $168 million in venture capital," Desjardins said.
Companies can also use this initiative as a way to connect broadly with potential DOD end users and customers — or to go after other contracting instruments, such as the Other Transaction authority for prototype projects or Small Business Innovation Research awards.
The scope of NSIN Propel technologies, according to Desjardins, are largely driven by the defense mission partners who sponsor each unique cohort.
"The intent is to align emerging technologies with [those partners'] programs, so their value can be tested and validated in simulated operational environments," she added.
Through Propel Hawaii — NSIN's newest accelerator in its program — select U.S.-based startups will deliver and mature next-generation national security applications to support Navy forces in the Pacific and surrounding areas.
With China considered the U.S. military's top threat, the Indo-Pacific region remains the priority theater for the Navy and other services.
In the new program's announcement, NSIN officials spotlight specific priority areas in this effort, which are associated with autonomous systems, contested logistics, disaster and humanitarian response and advanced orbital communications. Among technologies the network explicitly requests from interested startups are ones that can detect objects or map terrain using novel artificial intelligence and machine learning on the edge, enable operations in austere environments, are powered by 5G connectivity — and others.
"The Hawaii Propel conversations began last year between science and technology advisors within PACFLT [Pacific Fleet] and NSIN personnel. It was identified that the Navy was looking for novel commercial technologies that could be leveraged to solve problems centered around contested communications in support of [humanitarian assistance and disaster relief] operations," Desjardins said. "Since those initial conversations, those technology needs have evolved into a series of focus areas that will help enable PACFLT to field novel capabilities in its respective areas of responsibility."
There is no cost to companies tapped to participate in this program.
The accelerator's culminating event in May — Demo Day — will be held in Hawaii. Companies will receive a travel stipend from the network to attend.
"Innovation is at the heart of NSIN Propel Hawaii," Desjardins told DefenseScoop. "By supporting cohort companies as they develop and scale new, innovative technologies, the accelerator enables the Navy to remain at the forefront and maintain its competitive advantage on critical initiatives, particularly in the realms of autonomous systems, sensors, or communication networks."