Defense Innovation Board to write new report 'in collaboration with AI'
During the board's Winter Board Meeting, Dr. Will Roper shared this innovation-seeking intent.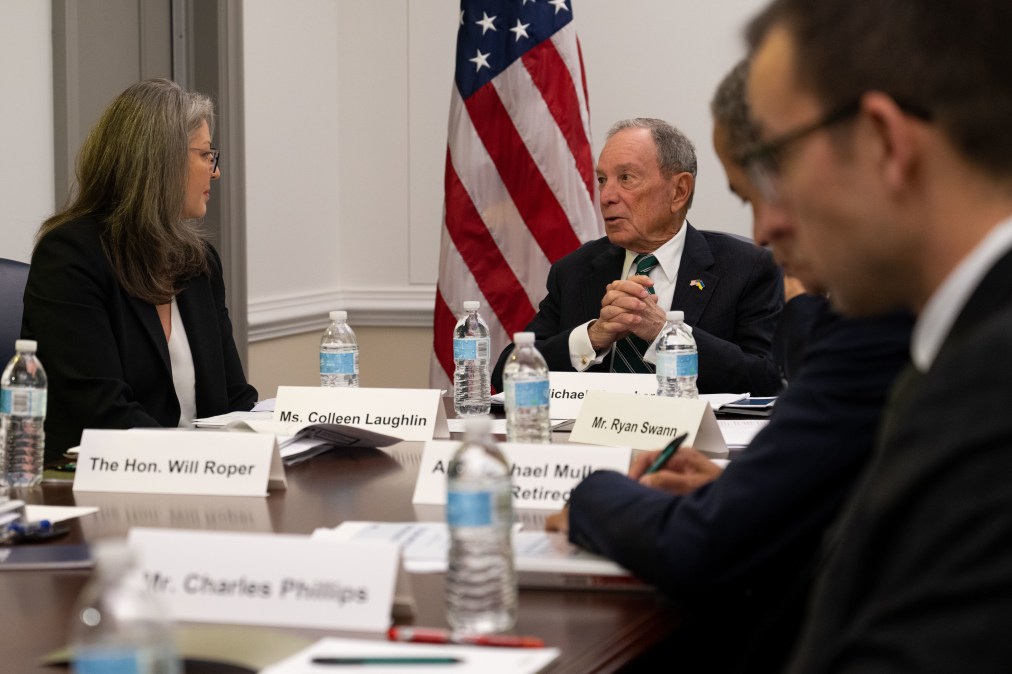 Defense Innovation Board members plan to use generative artificial intelligence — large language models that can generate audio, code, images, text, videos and other media — to inform reports and studies they're conducting for Pentagon leaders in the near-term associated with strategic investment capital and other priority research topics.
Recent breakthroughs in this emerging technology field (demonstrated via buzzy tools like ChatGPT) have led to it making waves online in recent months — with many speculating how the capabilities might radically shift human approaches to content creation.
The Defense Information Systems Agency confirmed last week that it's considering adding generative AI to its forthcoming tech watchlist. And now, members supporting another Defense Department element — the Defense Innovation Board, or DIB — are exploring such technologies' potential to enhance the impending reports and resource materials they are tasked to produce to support the Pentagon's innovation efforts.
During the board's Winter Board Meeting hosted at the Pentagon this week, former assistant secretary of the Air Force for acquisition, technology, and logistics, Dr. Will Roper, who was appointed to serve on the DIB in October, alluded to his team's intent using ChatGPT-like AI technology.
After the DIB's most recent meeting, Defense Secretary Lloyd Austin and Undersecretary of Defense for Research and Engineering Heidi Shyu directed the board to steer two studies through which they will deliver new insights and recommendations related to the National Defense Science and Technology (S&T) Strategy review and DOD's strategic investment capital (SIC) to Pentagon leadership.
Speaking in his role as the board's SIC Task Force chair, Roper noted that officials want generative AI to "join" their effort.
"One, to help with writing — and two, it's a good reminder for us that there is a lot of innovation happening outside the DOD that's going to be transformative," Roper said Wednesday during the public portion of the latest DIB meeting.
"This will be a very palpable reminder to us — as we write a report in collaboration with AI — that we're trying to get department advice about how to be a better partner with companies that won't just change the military, they'll change in terms of how we'll be engaging," he added.
To carry out their specific review, Roper said the task force will dive into the multitude of processes, investments, and incentives currently impacting the Defense Industrial Base.
DIB members have also launched a new online survey to crowdsource information about how the DOD can be a better business partner with dual-use and other companies. A subset of those who respond to that survey will eventually be interviewed by the SIC Task Force for anecdotes and personal stories to include in their full report.
Roper did not clarify how the board specifically plans to apply generative AI during the meeting and did not respond to questions from DefenseScoop prior to publication. However, in a brief response to inquiries, a spokesperson from the Office of the Secretary of Defense did confirm that the DIB Task Force "will use publicly available AI tools to test and demonstrate the usefulness of existing technology."
"This will serve as a demonstration on how to adopt innovation," the spokesperson told DefenseScoop.