Pentagon leaves many questions unanswered about China's 'maneuverable' balloon lingering over the US and allegedly spying
Broadly, Defense Department officials are being tight-lipped at this point regarding key information about the platform.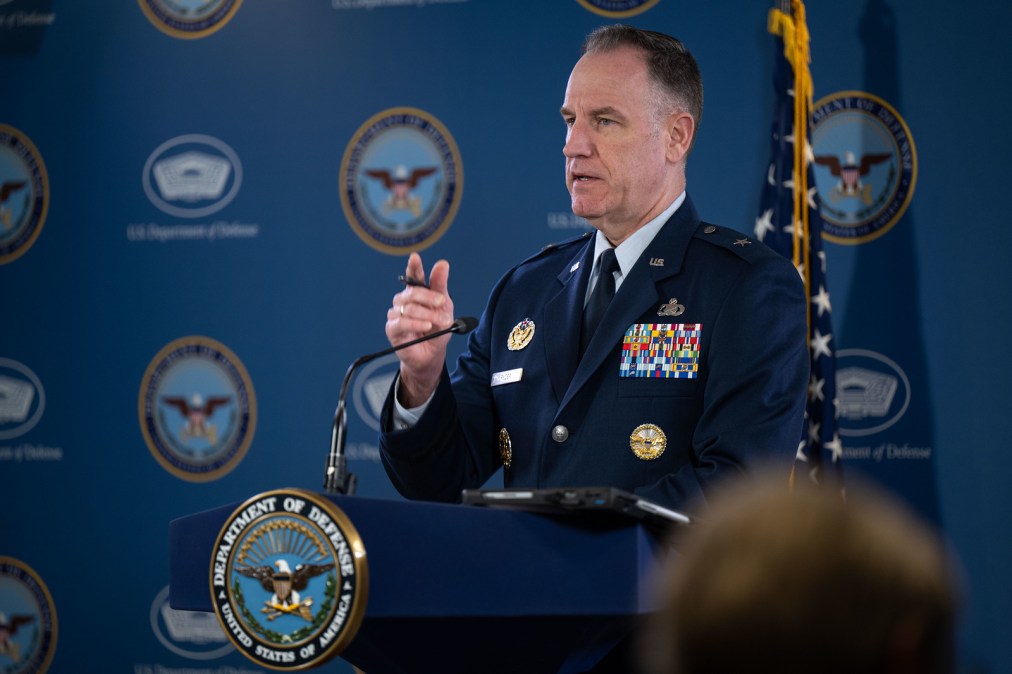 North American Aerospace Defense Command and U.S. Northern Command continue to closely track a Chinese high-altitude balloon — which is "maneuverable" and moving eastward over the continental United States at an altitude around 60,000 feet, Pentagon Press Secretary Brig. Gen. Pat Ryder said Friday.
Ryder held a press briefing shortly after the People's Republic of China released a statement that its "airship" went off-course into American airspace while conducting weather research. However, U.S. officials say the balloon is being used for surveillance purposes.
Pentagon brass on Wednesday recommended against shooting it down to avoid risking harm to people or property that could be hit by the resulting debris, according to a senior DOD official who briefed reporters on Thursday on condition of anonymity. On Friday, Ryder confirmed the U.S. government is still reviewing if and how it might respond as the situation develops.
"We currently assess that [the balloon] does not pose a physical or military risk to people on the ground," he told reporters. The platform "will probably be over the United States for a few days, but we'll continue to monitor it, review our options, and keep you updated as we can," Ryder said.
Broadly though, DOD officials are being tight-lipped at this point regarding key information about the system and its payload. Ryder said much of it is "classified."
The balloon was observed drifting over Montana on Wednesday, and eventually prompted the shutdown of the Billings airport there and the mobilization of U.S. military aircraft.
When asked on Friday whether the position of the high-altitude system is classified, Ryder responded: "Right now, what we're not going to do is get into an hour-by-hour location of the balloon — again, we're monitoring it closely. As I mentioned, right now, it's over the center of the continental United States. That's about as specific as I'm going to get."
The press secretary would not comment on whether the system appeared to be leaving sensors or anything technological or hazardous in its wake. And he was also vague about the dimensions of this balloon, during the briefing.
"In terms of the size, I'm not able to get into the specifics other than to say that it is big enough that again, in reviewing our approach, we do recognize that any potential debris field would be significant and potentially cause civilian injuries or deaths, or significant property damage. So, again, this is part of the calculus in terms of our overall assessment," Ryder said.
With regard to the surveillance equipment, there is "a large payload underneath the actual balloon," Ryder added. He declined to go into any further specifics on those capabilities, as well.
A NORAD spokesperson told DefenseScoop on Friday that the command is not confirming or speculating on the official size of the balloon currently, and referred the publication back to Ryder's remarks at the Pentagon briefing.
Ryder also offered little information on what the military knows about the system's ability to change its altitude and direction. Though he confirmed that it has "changed its course," he would not share deeper specifics "other than it is maneuverable," noting firmly, "I'll just leave it at that."
Pentagon officials are also not sharing much information about the technology they're using to track the platform.
In an interview with DefenseScoop on Friday, Tom Karako — a senior fellow with the International Security Program and director of the Missile Defense Project at the Center for Strategic and International Studies — noted that federal agencies and military units have ground-based sensors and technologies in other domains to monitor this balloon.
To him, this incident is a reminder of "the salience of various aerial threats that are lower than ballistic missiles," such as hypersonics, cruise missiles or balloons that can deliver potentially dangerous cargo.
"And [the U.S. has] been inattentive — insufficiently attentive — to the broad air defense challenge for the homeland," Karako said.
This is "not just about balloons, but other things," he added, noting that Americans should "be concerned that we're not doing enough balloons of our own."
The existence and discovery of this Chinese platform also legitimizes the designation of the Air Force for homeland cruise missile defense last July, in Karako's view, and demonstrates the utility of elevated sensors in contemporary national security.
At the same time, this can also act as an instructive episode to remind the U.S. public of what he called China's "intrusive" and "aggressive" modern surveillance techniques.
"The American people are all mesmerized by this spectacle, right? And I think it's a teachable moment to communicate to the American people the nature of Chinese surveillance and intrusion, from balloons to [the social app] TikTok on the phone and everything in between," Karako said.
He is pleased with the Biden administration's decision to postpone Secretary of State Antony Blinken's planned visit to China, due to the balloon being a "clear violation" of U.S. sovereignty and international law. However, Karako also emphasized that he sees the United States' moves not to "take down" the Chinese balloon, so far, as a "missed opportunity" that might set a bad precedent moving forward.
"It sends a message of passivity, and it probably will encourage the Chinese to engage in other shenanigans — whether it be balloons or something else," he told DefenseScoop.