US Central Command wants 24/7 AI surveillance network to monitor foreign nationals working on bases
The system would help augment the Air Force force protection personnel whose job it is to watch foreign nationals working on bases in the Middle East.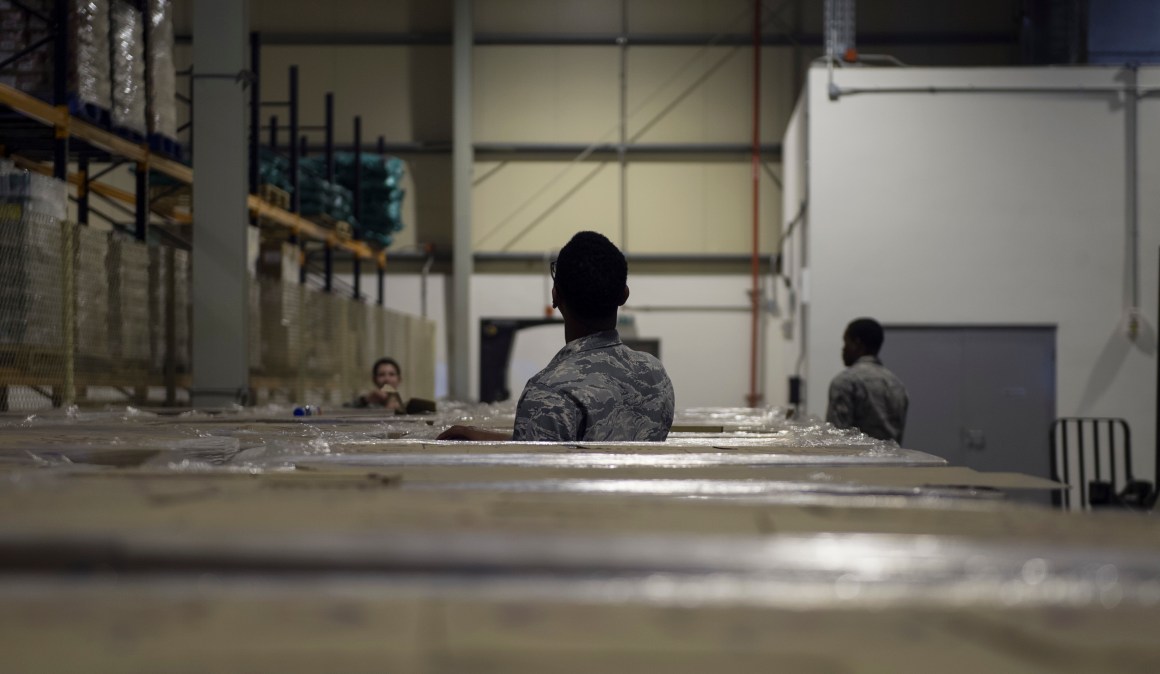 Foreign nationals working on U.S. Central Command installations in locations like Al Udeid Air Base in Qatar could soon have artificial intelligence monitoring their every move.
That's according to a new Air Force request for information, seeking contractors capable of providing such an AI-driven surveillance system so that force protection personnel will not have to watch "other country nationals," as the solicitation refers to them, while they work on Centcom's forward locations.
To be specific, the Air Force wants information about contractors that can "deliver, assemble, build, and fabricate a fully functional artificially intelligent (AI) enabled monitoring system for specific site(s) located in US Central Command (USCENTCOM) Area of Responsibility (AOR) using real-time digital twins with computer vision and IoT sensors."
Such a system would augment the Air Force force protection personnel whose job it is to watch these nationals, according to the service.
"This Artificial Intelligence system would replace the need for in-person monitoring and reduce up to 75% of those billets, enabling USAF resources and Force Protection assets to be employed against higher priorities," the RFI states.
The AI capability would ideally use "automated alerts, digital twin of the site(s), AI
predictive monitoring, and ability for global monitoring all to detect/track the [other country nationals'] pattern of behavior in and around the designated/approved site" and "integrated automation -by layering in artificial intelligence- to address safety and/or security concerns as required," the procurement documents explain.
The system would primarily be used at Al Udeid Air Base but could be deployed at other Centcom facilities as well.
Responses for the RFI are due by Feb. 10.