US to buy ground-launched, GPS-guided small diameter bombs for Ukraine
The GLSDB weapon system, which was developed by Saab and Boeing, is part of a new $2.2 billion security assistance package.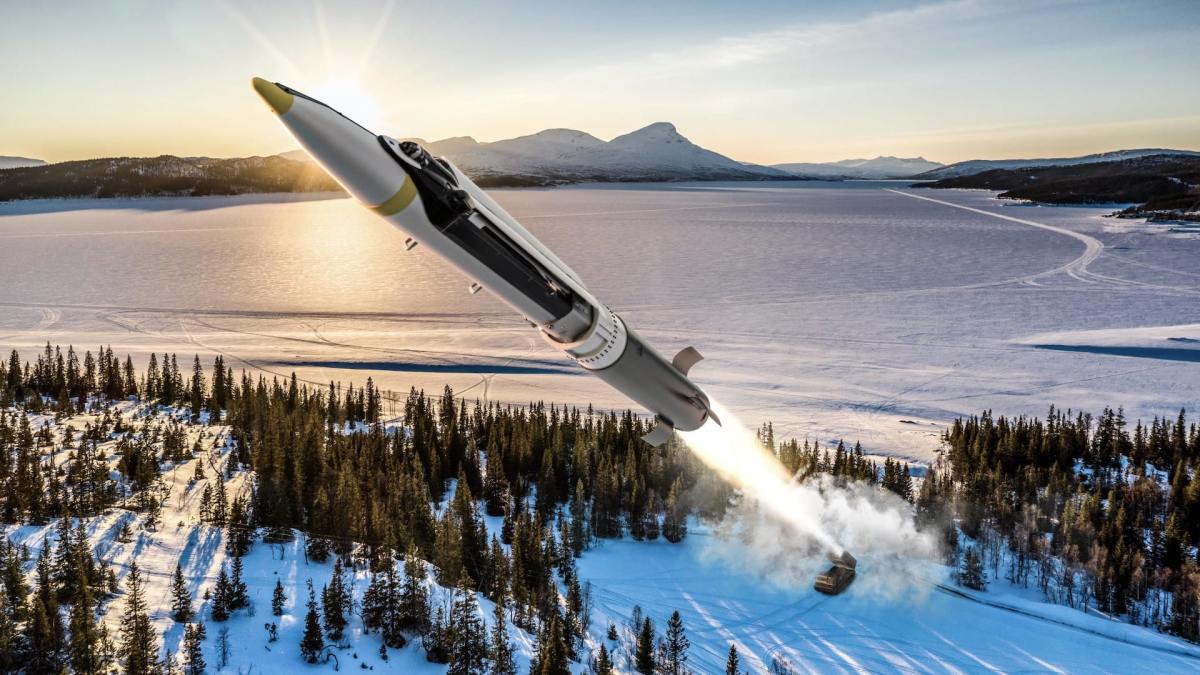 The United States will procure ground-launched small diameter bombs from contractors to aid Ukraine in its fight against Russia, the Defense Department announced Friday.
The GLSDB weapon system, which was developed by Saab in partnership with Boeing — the manufacturer of the U.S. Air Force's air-launched small diameter bomb — is part of a new $2.2 billion security assistance package.
"We will be providing ground-launched small diameter bombs to Ukraine. This gives them a longer-range capability — long-range fires capability that will enable them again to conduct operations in defense of their country and to take back their sovereign territory in Russian occupied areas," Pentagon Press Secretary Brig. Gen. Pat Ryder told reporters during a press conference on Friday when the new security assistance package was announced.
When asked if the intent is to give the Ukrainians greater ability to hit Russian forces in Crimea, Ryder said: "When it comes to Ukrainian plans on operations, clearly that is their decision. They're in the lead for those, so I'm not going to talk about or speculate about potential future operations. But again, all along we've been working with them to provide them with capabilities that will enable them to be effective on the battlefield."
The GLSDB weapon — which pairs small diameter bomb technology with a multiple-launch rocket system (MLRS) rocket — has a range of 150 kilometers and can strike from different angles, with enough accuracy to hit a target within a radius of one meter, according to a Saab news release issued in September.
Saab described the GLSDB as "the rocket artillery munition designed to meet the evolving needs of the armed forces."
"Ground forces all over the globe are facing missions that require greater range than ever before. Saab has together with Boeing developed the Ground-Launched Small Diameter Bomb (GLSDB), as the solution for these requirements. The Ground-Launched guided munition offers high precision together with a long range," per the release.
The SDB has been used by the U.S. Air Force and other air forces as an air-to-ground weapon and has been in production for nearly 20 years. More than 10,000 have been employed in combat in previous wars, according to Saab.
"Since the original version of SDB was an air-to-surface-solution, all necessary technology such as the navigation system lies within the bomb. The SDB navigates towards the target with INS Navigation that is supported by a highly jamming resistance GPS. Since the system does not need a ballistic path toward the target it is possible to launch the GLSDB from a container, and engage targets 360 degrees without moving the launcher," according to Saab.
The GLSBD weapon system includes a blast-and-fragmentation warhead and programmable electronic fuze for deep penetrating or proximity height-of-burst.
It has a load out of up to six rockets per pod. The "all-up round" has a length of 154 inches, a 9.5-inch diameter, and weighs 600 pounds, according to a Boeing product description in 2015.
The small diameter bomb that it deploys has a length of 71 inches, a 7.5-inch height and weighs 285 pounds. Its wingspan is 7.5 inches when stowed and 63.3 inches when opened during flight, according to the Boeing production description.
It can now be ground-launched from a variety of platforms including the HIMARS system, which the U.S. is already providing to Ukraine.
Notably, the system will be procured from contractors using Ukraine Security Assistance Initiative (USAI) funds — not transferred directly from DOD stocks like other equipment that has been sent. That means it could take many months for the technology to be delivered after it's put on contract and goes through the manufacturing process.
The security assistance package announced on Friday also includes a slew of other equipment that will be procured using USAI funds, such as:
Two HAWK air defense firing units
Anti-aircraft guns and ammunition
Equipment to integrate Western air defense launchers, missiles, and radars with Ukraine's air defense systems
Equipment to sustain Ukraine's existing air defense capabilities
Air defense generators
Counter-unmanned aerial systems
Four air surveillance radars
20 counter-mortar radars
Spare parts for counter-artillery radars
Puma drones
Secure communications equipment
Medical supplies
Funding for training, maintenance, and sustainment
It also includes the following equipment that will be transferred from DOD stocks:
Additional ammunition for High Mobility Artillery Rocket Systems (HIMARS)
Additional 155mm artillery rounds
Additional 120mm mortar rounds
190 heavy machine guns with thermal imagery sights and associated ammunition to counter drones
181 Mine Resistant Ambush Protected (MRAP) vehicles
250 Javelin anti-armor systems
2,000 anti-armor rockets
Claymore anti-personnel munitions
Demolitions munitions
Cold weather gear, helmets, and other field equipment