US, Canada developing secretive 'Crossbow' sensor network as concerns mount over Chinese balloon fleet
A Pentagon official referenced the Crossbow system during a congressional hearing Thursday about the recent Chinese balloon incident.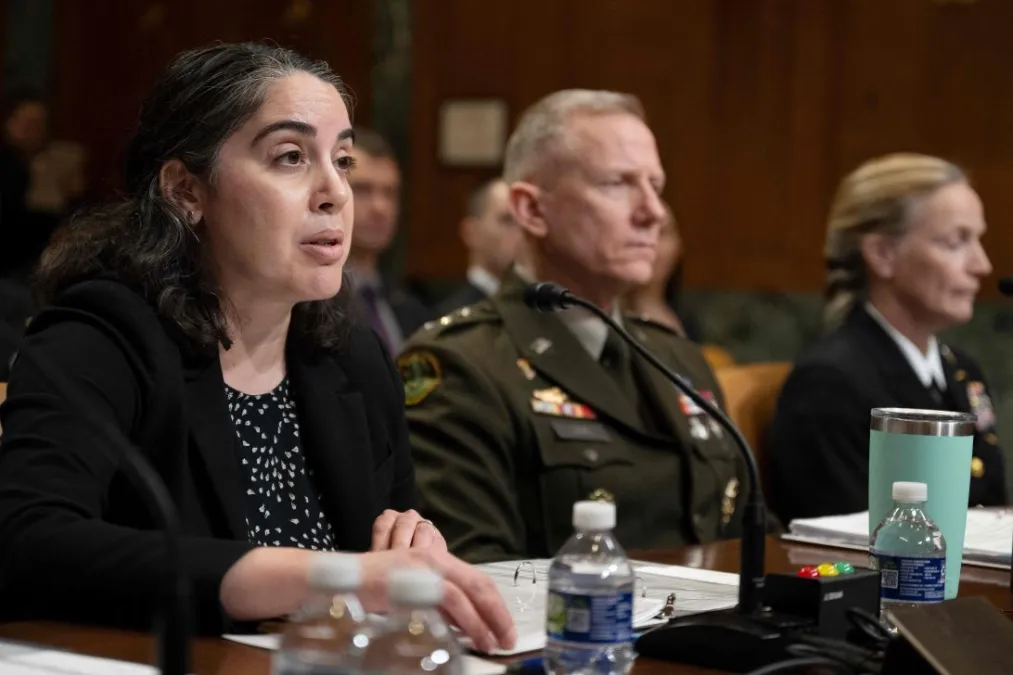 The U.S. and Canadian militaries are developing a sensor network with classified capabilities that officials hope will strengthen the North American Aerospace Defense Command (NORAD)'s capacity to identify airborne threats — like the suspected, high-altitude Chinese surveillance balloon that President Biden ordered shot down last week after it traversed over multiple states and sensitive national security assets.
During a Senate Appropriations defense subcommittee hearing on Thursday, lawmakers raised grave concerns about the balloon incident and U.S. security forces' ability to respond to similar threats.
In response to questions regarding whether America's military requires additional investments and systems to protect against such airborne platforms, Assistant Secretary of Defense for Homeland Defense and Hemispheric Affairs Melissa Dalton said that, broadly, the Pentagon "continues to be acutely aware of the need to enhance persistent surveillance of the aerospace and maritime approaches to North America."
"To that end, we are working closely with our Canadian allies to modernize NORAD surveillance capabilities to the current and future geopolitical environment. In the near term, we're taking steps with Canada to augment the existing North Warning System, including the development of a new system of sensors called 'Crossbow' that will enhance NORAD ability to detect approaching airborne threats," Dalton noted.
NORAD is a combined military organization staffed by members of the American and Canadian militaries that protects North America.
In June 2022, Canada's government unveiled plans to invest roughly $3.8 billion over the next six years to modernize its own domestic defense capabilities — and NORAD's — as the conflict environment and technologies underpinning it evolve. This move will enable Canada to update its North Warning System via the acquisition and installation of two radar systems in the polar and Arctic regions to improve how the nation and NORAD detect and monitor anomalies at high altitudes.
"Canada will work with the U.S. to build Crossbow, a network of sensors that will serve as a complementary platform and equipped with classified capabilities to enhance threat detection," officials confirmed in a statement at the time.
Both governments have been secretive about Crossbow and public updates or references to this nascent platform do not appear to have been shared by either of them since then — until the Senate subcommittee hearing on Thursday.
Pentagon and NORAD spokespersons did not immediately provide more information regarding Crossbow and its timeline for deployment, in response to requests from DefenseScoop.
On Friday, U.S. Defense Secretary Lloyd Austin is set to host a meeting with the Canadian Minister of National Defense Anita Anand at the Pentagon, where they may discuss concerns about Chinese balloons.
Lawmakers also received a classified briefing after the public hearing on Thursday. The subcommittee also plans to reconvene next week for a classified briefing to discuss what Sen. Jon Tester, D-Mont., called "other Chinese threats to the U.S. homeland."
"Oversight is not going to stop here," he said.