NORAD adjusts radar 'gates' to sharpen detection of anomalous objects as UFO recovery intensifies
On Monday, President Biden also formed a new interagency team to study the broader policy implications for detecting and confronting unidentified objects threatening U.S. security.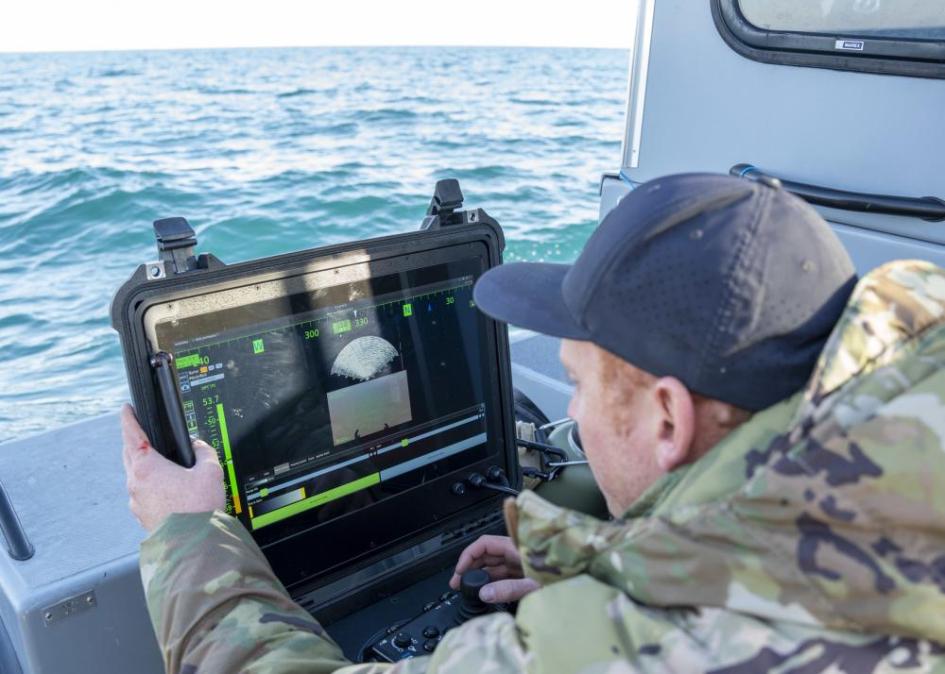 Adjustments made by North American Aerospace Defense Command to enhance radar and fine-tune associated detection assets at certain altitudes "may at least partly explain the increase in objects" that have been tracked and shot down over the past few days, senior Defense Department officials told reporters Sunday evening.
The changes were instituted after a suspected Chinese surveillance balloon traversed much of North America earlier this month and was eventually downed at President Biden's direction. At least three mysterious platforms that U.S. government officials have described as "objects" — not balloons — were subsequently taken out by American fighter jets on Feb. 9, 10 and 11 off the coast of Alaska and over Canada and Lake Huron, Michigan, respectively.
National Security Council and Defense Department officials who briefed reporters on these incidents over the last several days, said that NORAD's recent radar recalibrations and enhancements — and sharpened scrutiny of potential threats in these altitudes since the Chinese balloon takedown — are one reason why so many anomalies have been detected and acted upon recently.
"Radars essentially filter out information based on speed. So you can set various gates — we call them velocity gates — that allow us to filter out low-speed clutter," NORAD and U.S. Northern Command commander Gen. Glen VanHerck told reporters during a briefing Sunday evening.
"If you have radars on all the time that are looking at anything from zero speed up to, say, 100, you would see a lot more information. We have adjusted some of those gates to give us better fidelity on seeing smaller objects. You can also filter out by altitude. And so, with some adjustments, we've been able to get a better categorization of radar tracks now. And that's why I think you're seeing these overall. Plus, there's a heightened alert to look for this information," he explained.
At a White House press briefing on Monday, National Security Council Coordinator for Strategic Communications John Kirby said: "It's difficult for me to say exactly what you can expect going forward. One of the reasons that we think we're seeing more is because we're looking for more."
He continued: "They have modified the filters … of the radar capabilities to look more discreetly at high-altitude, small radar cross-section and low-speed objects. And so if you do that … and if you set the parameters in such a way that — to look for a certain something, it's more likely that you're going to find a certain something."
President Biden on Monday formed a new interagency team under the direction of National Security Advisor Jake Sullivan, to study the broader policy implications for the detection, analysis and disposition of unidentified anomalies threatening national security. Kirby confirmed that one of the team's responsibilities will be to determine "what other, if any, improvements might need to" be made to strengthen how the U.S. military pinpoints and monitors such objects — beyond what's already been done by NORAD.
This past weekend, the U.S. was able to recover "some of the electronics" of the high-altitude Chinese balloon's payload off the East Coast, Kirby also confirmed.
Still, as these new investigations kick off and recovery operations for debris from the balloon and other downed objects remain ongoing, U.S. officials are not being forthcoming about the items' specific features, assets and characteristics.
"What I would tell you is that what we're seeing is very, very small objects that produce a very, very low radar cross-section. I'm not going to go into detail about shapes or anything like that really because it's really, really difficult for pilots at the altitudes we're operating," VanHerck said about the three objects that were shot down over the past few days.
"I'm not going to get into a description" of the shape or shapes of the craft, Kirby said Monday at a White House briefing in response to reporters' similar inquiries. "I think we all need to be humble here in terms of what our ability is to positively identify stuff from fighter aircrafts that are going several hundred miles an hour."
Kirby also declined to provide information at that time about whether the originally spotted balloon was emitting any signals.
Asked if the U.S. government would share images or videos of these latest intercepts, Kirby referred reporters to the Defense Department.
When Pentagon reporters requested such media during the briefing on Sunday, Assistant Secretary of Defense for Homeland Defense and Hemispheric Affairs Melissa Dalton did not provide a firm yes or no answer on plans to share visuals in the near term.
"We absolutely want to be transparent about our military operations and what we are learning about these objects and the [People's Republic of China] high-altitude balloon and hope to share more in the coming days," she said.
Updated on Feb. 13 at 9:00 PM: This story has been updated to include additional comments from John Kirby about radar capabilities.