Pentagon requesting more than $3B for AI, JADC2
The DOD's fiscal 2024 budget request includes $1.8 billion for AI and $1.4 billion for Joint All-Domain Command and Control initiatives.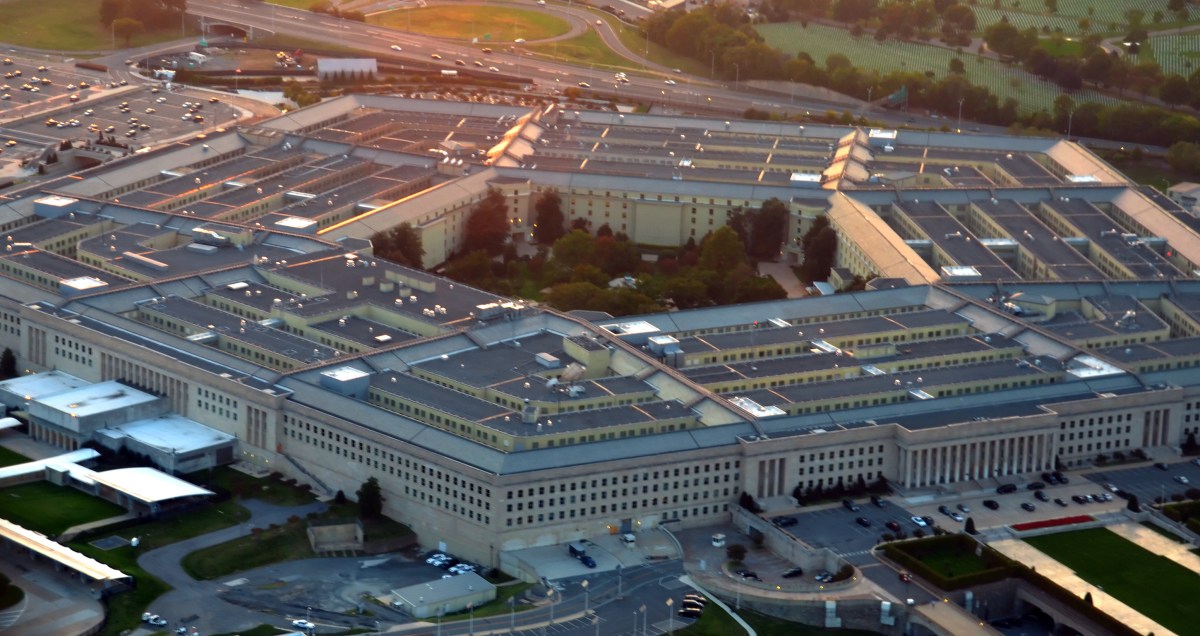 The U.S. military is asking lawmakers for billions of dollars next year to advance its artificial intelligence and networking capabilities as it seeks to become a faster-moving and more interconnected force.
The Pentagon wants AI capabilities to enable better decision-making and enhance the capabilities of its unmanned platforms and other systems. It has already established a Chief Digital and AI Office to help spread the technology across the department. Earlier this year it updated its autonomous weapons policy.
The fiscal 2024 budget request, details of which were released on Monday, includes $1.8 billion for AI and machine learning. That money "supports efforts to deliver and adopt responsible AI/ML-enabled capabilities on secure and reliable platforms. Workforce development, and DOD-wide data management and modernization efforts," according to Pentagon budget documents.
It also includes $1.4 billion for Joint All-Domain Command and Control (JADC2) initiatives, which aim to better connect the military's sensors, shooters and networks. All of the services are working on related efforts — Project Convergence for the Army, Project Overmatch for the Navy and Marine Corps, and the Advanced Battle Management System (ABMS) for the Air and Space Forces.
The resources are needed to "transform warfighting capability by delivering information advantage at the speed of relevance across all domains and partners," according to budget documents.
"Munitions, platforms, and forces are the most visible parts of any kill chain. Less visible, but no less important, are the enabling capabilities that link them together, making the whole greater than the sum of its parts. And we're investing in those enablers, too," Deputy Defense Secretary Kathleen Hicks said during a press conference at the Pentagon on Monday.
"To maintain our information and decision advantage. JADC2 will make us even better than we already are at joint operations and combat integration, and deliver proven enhancements to the warfighter in the next four years," she added.
The fiscal blueprint includes a total of $67.4 billion for cyber, IT and electronic warfare capabilities, as well as $33.3 billion for space systems and efforts to create more resilient space architectures, capabilities, and enhanced command and control.
"This is the largest DoD space budget ever. It funds diverse constellations for both sensing and communications, while also leveraging America's world-leading commercial space sector," Hicks said.
The Pentagon is asking for a total of $145 billion for RDT&E, which would be a 4% increase over what was enacted for 2023. In nominal dollars, that would be the largest RDT&E budget in Pentagon history. The department is also asking for $170 billion for procurement as part of its $842 billion topline request. The topline represents a 3.2% increase over the enacted spending for 2023.
RDT&E accounts are critical for U.S. military modernization and reflect DOD priorities for next-generation technologies.
The science and technology budget request adds up to $17.8 billion, with $2.5 billion slated for basic research, $6 billion for applied research, and $9.3 billion for advanced technology development. Proposed S&T spending accounts for 6% of the "investment budget" request, according to budget documents.
"Investing in Science and Technology (S&T) is investing in the future. Given today's globalized access to knowledge and the rapid pace of technology development, innovation, and agility have taken on greater importance," the documents say.
Technologies highlighted include AI and ML applications, hypersonics, directed energy, microelectronics, biological tech, cyber, 5G, autonomy, space and quantum sciences.
"These S&T projects aim to develop technologies that will be essential in a future battlefield," the budget documents say. "Transitioning these technologies to operational systems will bring vital cutting-edge capabilities to the warfighter. The FY 2024 budget request represents the highest funding for advance research in the history of the DOD."