US Cyber Command requests nearly $90M for offensive platform
The request for the Joint Common Access Platform (JCAP) provides rare insight into a previously classified funding line.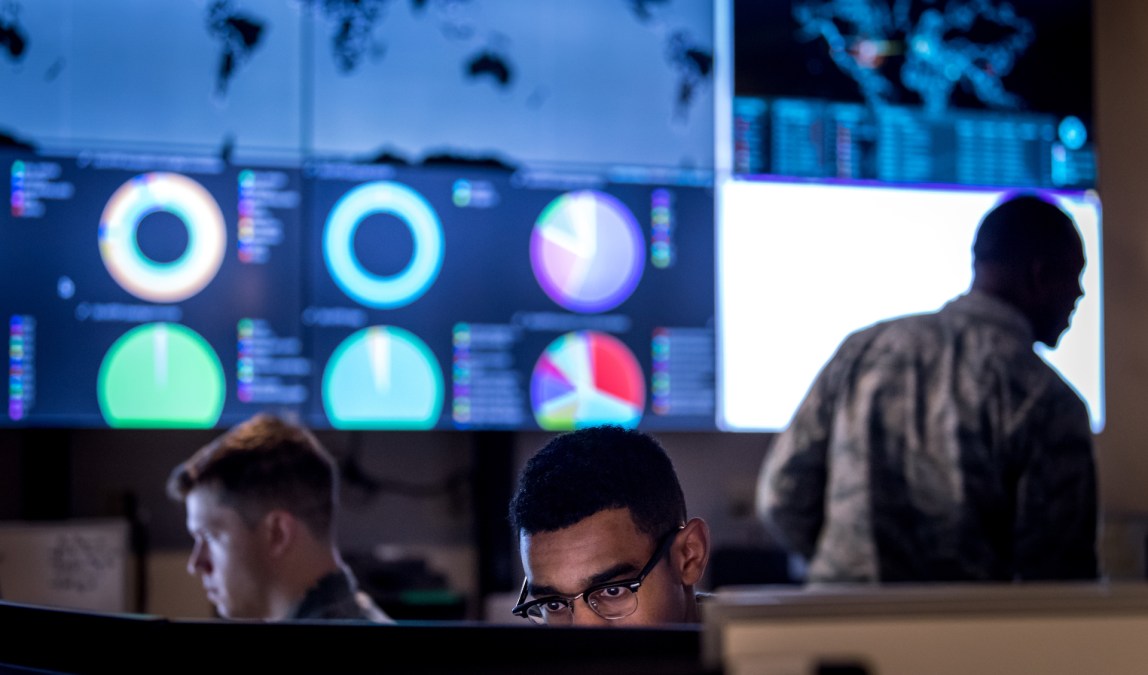 U.S. Cyber Command is requesting $89.4 million for a key offensive cyber platform for fiscal 2024, the first such budget numbers for the system that are publicly available.
The Joint Common Access Platform (JCAP) will allow the Department of Defense's cyber operators to connect to their targets beyond friendly firewalls. It had been run by the Army since 2020 as the executive agent for Cybercom. Previously, it had been classified in budget documents, lending little information regarding its programmatic details and funding numbers. To date, what had been known regarding the program was that ManTech had been awarded a $265 million contract in 2020 to support the program over three-and-a-half years.
The funding numbers are found in Cybercom's research and development budget for fiscal 2024. Previously, the services were responsible for funding capabilities and personnel that fed up to Cybercom. However, in the fiscal 2022 National Defense Authorization Act, Congress granted Cyber Command enhanced budget authority, which provides direct control and management of planning, programming, budgeting and execution of the resources to maintain the cyber mission force.
The services have historically had their own platforms for delivering cyber effects. But as Cybercom has sought to bring capabilities under its Joint Cyber Warfighting Architecture, which guides the command's acquisition priorities and efforts for the joint cyber mission force across all the services, it has sought to consolidate disparate systems.
JCAP will serve as the joint cyber firing platform for the services, and they are all expected to migrate to it by 2024.
Given the sensitive nature of the program, little information has been released. The Government Accountability Office has described it as a "common access platform for cyber warfighters to project combat power using a comprehensive suite of tools."
JCAP uses an agile software approach with a bi-monthly forum to assess gaps, threats, requirements and emerging technology to plan for the injection of capabilities on a faster cycle to outpace threats. It delivered its first minimum viable capability last year.
"The Joint Common Access Platform (JCAP) supports USCYBERCOM by providing a protected, managed, orchestrated environment and common firing platform to coordinate and execute the delivery of cyber effects against approved targets," Cybercom's budget request states. "This capability enables Cyber Mission Forces' (CMF) ability to execute operations while managing detection and attribution. The JCAP program leverages existing service access platform programs, with the objective of combining, enhancing, and evolving existing program baselines into a 'Best of Breed' JCAP."
The $89.4 million request for fiscal 2024 would go toward capability improvements that enhance cyber mission force operations and support mission readiness. It would also continue integration across the Joint Cyber Warfighting Architecture with other elements.
JCAP appears in Cybercom's R&D budget under the title "Robust Infrastructure and Access." That program element also includes a second effort, dubbed "Other Cyber Operations Infrastructure," which is highly classified. The budget documents provide no details other than a $80.7 million request for fiscal 2024, bringing the entire program element request to $170.1 million.
When it comes to procurement, Cybercom is also requesting $50.5 million for "Robust Infrastructure and Access (JCAP)," however, the documents described those funds going toward systems for the Joint Mission Operation Centers — where command and control and execution of cyber operations occur — for help desk and technical support, licenses and tech refreshes.