Pentagon to transfer 5G efforts to CIO, establish O-RAN pilots
On Oct. 1, the CIO's organization will take the lead on those efforts and expand the scope of current 5G testing and experimentation, DOD CIO John Sherman said.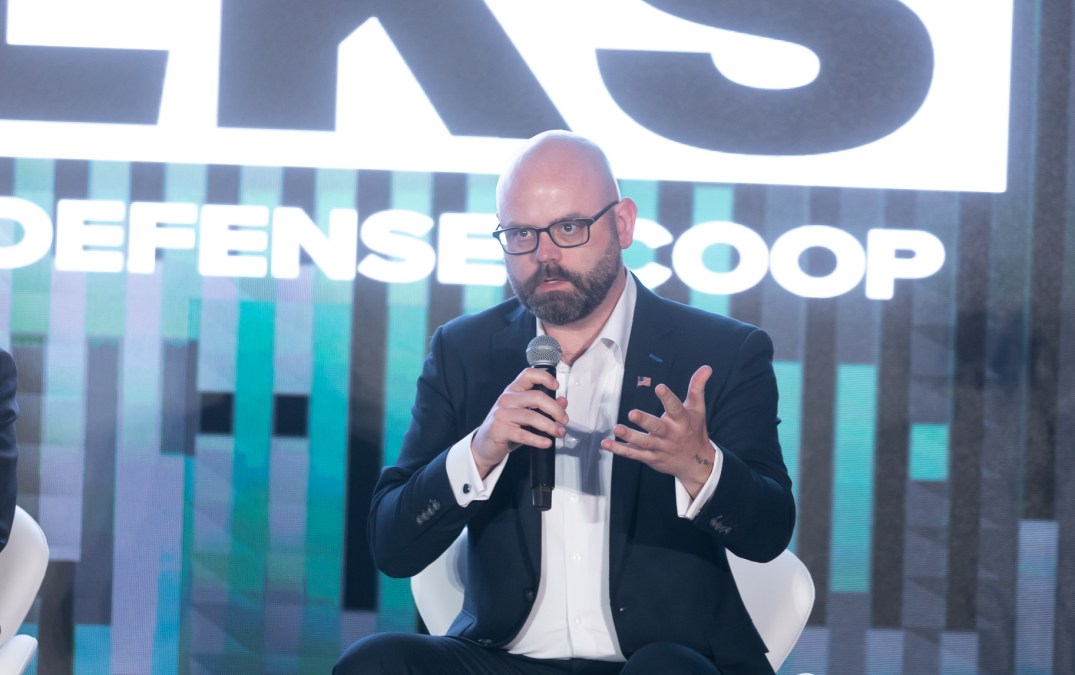 The Pentagon's chief information officer will take the reins of the department's efforts to operationalize 5G communications technology for warfighters this fall, CIO John Sherman said Thursday.
For the last few years, the Office of the Undersecretary of Defense for Research and Engineering has been working to adopt 5G and future-generation wireless network technologies across the department. On Oct. 1, the CIO's organization will take the lead on those efforts and expand the scope of current 5G testing and experimentation, Sherman announced at the DefenseTalks conference hosted by DefenseScoop..
"We've already been working left-seat and right-seat with research and engineering on this," he said. "But we've got the lead as of Oct. 1 on the 5G pilots that are underway at the numerous DOD installations."
In 2020, the Pentagon awarded contracts to multiple prime contractors to set up 5G and "FutureG" test bed projects at different military bases across the country. Each site experiments with a different way the department can utilize the technology, including creating smart warehouses enabled by 5G and bi-directional spectrum sharing.
As Sherman's office takes over these initiatives, he's particularly interested in scaling these efforts to include open radio access network (O-RAN) technology pilots at additional installations, he said.
"We're working with a number of U.S. companies potentially on this, looking at multi-service installations as we move away from a closed network, black-box sort of thing … to more of an open network, open software approach that our U.S. industry can work and dominate on," Sherman said.
O-RAN technology is a version of the radio access network system, which is the component connecting individual devices to a wireless network. While current RAN technology uses an integrated hardware and software platform, O-RAN is a multi-vendor solution that separates the software and hardware and enables open interfaces and virtualization.
The Defense Department has some foundations in exploring O-RAN technology for its military modernization efforts. In February, the Pentagon sponsored a technology challenge aimed at validating the tech and helping establish the deployment readiness of O-RAN systems.
Traditional radio access networks are "a critical component to get information from your phone or your device into the rest of the network — it's the middle part between those two systems," Tom Rondeau, principal director for FutureG and 5G at the Pentagon, said during a panel at DefenseTalks. "These are black boxes, they're walled off, they're very tightly controlled systems that are very expensive."
But adopting O-RAN technology could be key for the Pentagon's 5G and FutureG efforts, as it would allow the department to "break open that black box into different components," he said.
Not only would the Pentagon's focus on O-RAN bring new competition to the market and incentivize new innovation, the open architecture approach would also allow the department to experiment with new features in wireless communications, such as zero-trust security features, he noted.
"It's going to change the game," Rondeau said.