Gen. Milley hosts Mike Bloomberg to advise military bosses on innovation challenges
DefenseScoop was recently briefed on their discussion.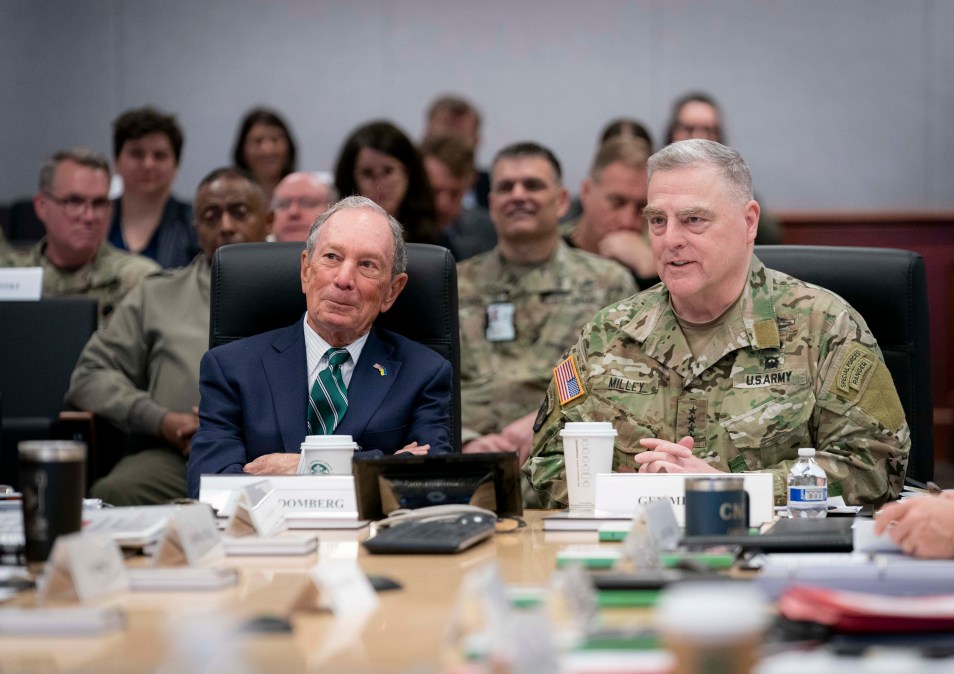 Senior U.S. military leaders spotlighted the services' unique near- and long-term technology needs — and the combatant commands' competing urge to accelerate such deployments — during a meeting with Defense Innovation Board Chair Mike Bloomberg earlier this month that Gen. Mark Milley hosted at the Pentagon.
The engagement marked the first of two this year that Milley, the chairman of the Joint Chiefs of Staff, will steer as part of his organization's semi-annual Strategic Seminar Series.
"Gen. Milley had all the service chiefs go down the table and talk about their priorities for innovation — really over the next near years and far out," Col. Dave Butler, Milley's spokesperson, told DefenseScoop at the Pentagon.
Some elements of the conversation with Bloomberg demonstrated areas where the services and unified combatant commands might be at odds in terms of modern technology deployments.
While the Joint Chiefs must ultimately "train, man and equip" each specific military service, Butler noted, the combatant commands are responsible for carrying out all the military's regional security operations in defense of the U.S.
"So you have the people, on one side, that are building the force — and you have people, on one side, using the force, right? And there's an interesting friction there because the services innovate, and they harness new technology, and they build new airplanes and new things on the service timeline as approved by Congress and that long [Defense Department] procurement process. And then the combatant commanders want stuff now because they need it, right? And they need more stuff. The [combatant commander] is asking for more and new and different. And so all the money is with the services and all the execution is with the [commands] — it's an interesting friction there," Butler explained.
Later in the conversation with DefenseScoop, Butler noted that "'friction' is probably a little bit of an overstatement," when describing the exchange.
Still, points were made that surprised him.
"The combatant commanders, they were like calling on the services like, 'Oh, we need this stuff sooner, faster, better.' I wasn't really expecting that dynamic — it was interesting," Butler said.
In the next few months, Milley's team is getting poised to release a new joint warfighting concept that outlines how the force will fight in future combat. That in-the-works document, Butler suggested, might help address some of the challenges raised by military leaders in that recent meeting.
"When we go to war, we all are side-by-side in all of our different uniforms — interestingly, we don't innovate enough like that," Butler said.