Pentagon's Chief Digital and AI Office leading another 'global information dominance' JADC2 experiment
The experiment will test how artificial intelligence and other capabilities can enable better data integration across the U.S. military as the Pentagon pursues its JADC2 concept.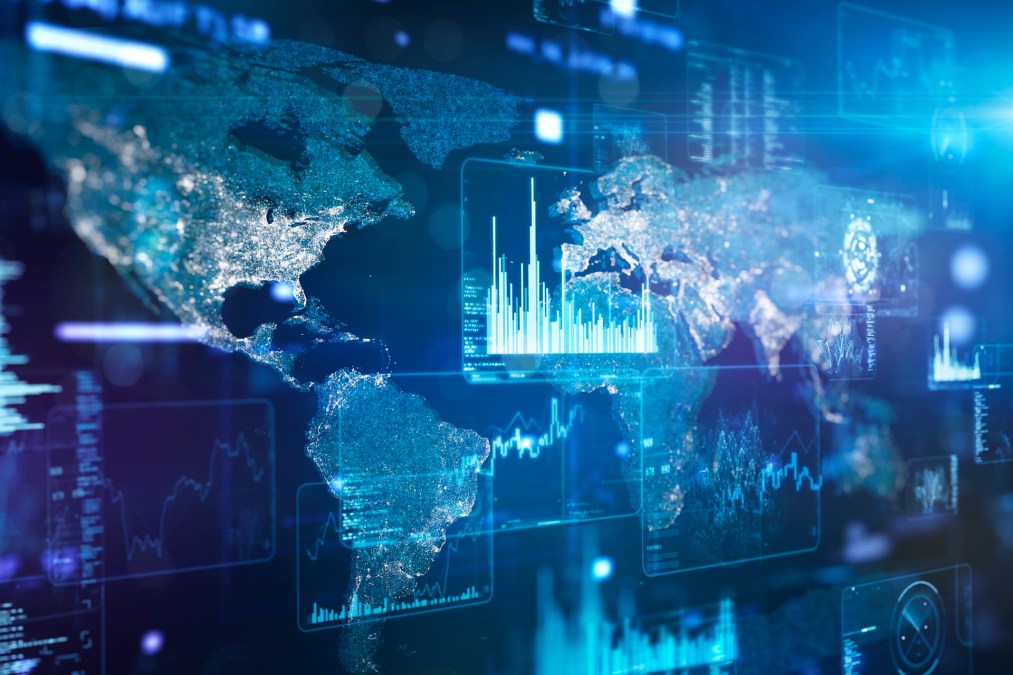 The Department of Defense has kicked off its latest Global Information Dominance Experiment (GIDE) involving combatant commands and all the services, the Pentagon announced Wednesday.
GIDE events are designed to test how artificial intelligence and other capabilities can enable better data integration across the U.S. military as the Pentagon pursues its Joint All-Domain Command and Control (JADC2) concept to better link its many sensors, shooters and networks.
The latest iteration of the wargames, which began June 5, is the sixth so far in a series that began a couple years ago. The first four were led by U.S. Northern Command and North American Aerospace Defense Command, but the Pentagon's new Chief Digital and AI Office (CDAO) has since taken charge of the effort in partnership with the Joint Staff.
Discussing a previous GIDE exercise at a Defense Writers Group meeting in 2021, Gen. Glen VanHerck, the commander of Northcom and NORAD, told reporters: "It's a global scenario about a competitor or a potential adversary … that actually had another peer competitor try to take advantage of the [simulated] ongoing crisis situation. So we looked across the globe — let your mind run wild on who the peers are out there — that would provide us a scenario that would challenge us from a global perspective and all-domain perspective."
The Pentagon considers China and Russia to be its only peer or near-peer competitors.
"What we were looking to do was show the incredible value of information and how information can be used today. Especially if we … share that data from all domains — from undersea, space, cyberspace, air, land, ground, you name it — and share it through machine learning, artificial intelligence as well to make this data and information more readily available in a timely manner to produce decision space for decision-makers," VanHerck said at the time.
The fifth global information dominance exercise, GIDE V, was conducted earlier this year under the leadership of the Chief Digital and AI Office. A total of four such experiments were slated to take place in 2023.
"We are already learning how we can evolve the systems, capabilities, and our data to better enable Joint Force C2 and decision-making. We plan to share experiment outputs and progression in experiment development as we move through the four GIDE iterations this year," mission commander Col. Matthew Strohmeyer told DefenseScoop while GIDE V was ongoing.
"Through increasingly complex demonstrations throughout the progression of the 2023 GIDE series, events will focus on scaled combatant command collaboration and machine-supported joint force kill chains through both commercial and government-provided tools and systems.  They will leverage cloud-based artificial intelligence and machine learning to integrate data from military sources and deliver information to warfighters and senior leaders so they can make better and faster decisions than our adversaries in times of conflict," he said.
For GIDE VI, participants are convening in-person and virtually from the Pentagon and field offices across multiple combatant commands, according to a DOD release. The U.S. military is also looking to integrate foreign forces into these initiatives.
"Strengthening industry integration and collaboration domestically, and with our allies and partners abroad, we aim to showcase the transformative power of data, analytics, and AI for our warfighters," CDAO chief Craig Martell said in a statement.
Notably, the latest experiment, which is scheduled to conclude July 26, will last nearly two months, whereas previous iterations have lasted just a few days.
"GIDE 6 will leverage our insights from GIDE 5 metrics to further test our capabilities by replicating real-world operational scenarios that enable us to learn and adapt in a controlled experimentation environment," Strohmeyer said in a statement. "We aim to push the boundaries of our current systems and processes in this iteration, leveraging longer experiment duration and expanding collaboration to enhance the success of this and future experiments."