Five Eyes alliance remains tight-lipped on how it's collaborating on uncovering UAPs
DefenseScoop asked government media officials from all the nations to provide more details in the wake of a recent meeting held at the Pentagon.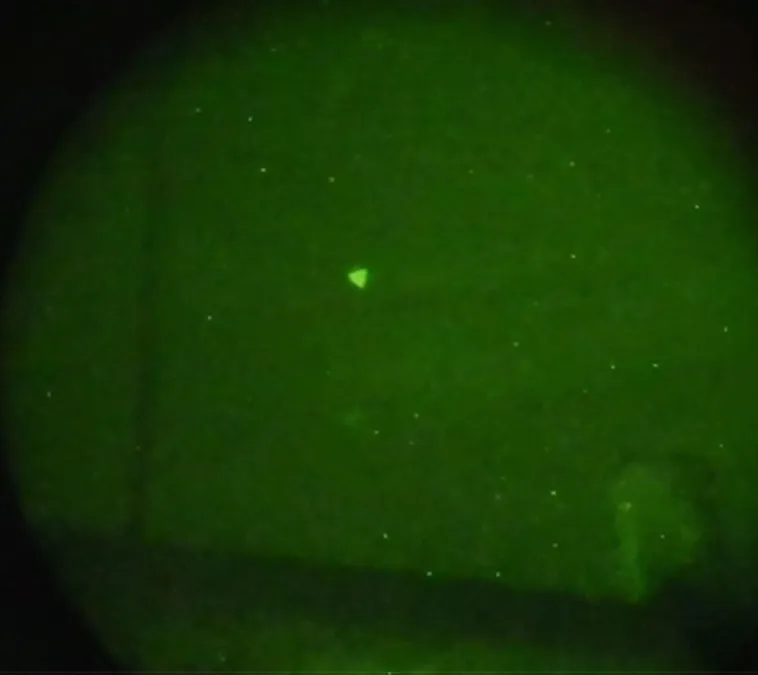 As the U.S. pledges to provide more insight into investigations of military-reported cases of unidentified anomalous phenomena — or UAP, the modern term for UFOs — the office leading that charge and its closest international partners are not being so forthcoming about how they're working together to explore unexplained encounters.
Dr. Sean Kirkpatrick, the inaugural head of the Pentagon's newly launched All-domain Anomaly Resolution Office (AARO), hosted a first-ever informal forum at the Pentagon last month where representatives from the international Five Eyes alliance discussed how to better collaborate with the data they collect on UAPs.
"We've entered into discussions with our partners on data-sharing. How do they do reporting? What kind of analysis can they help us with? What kind of calibration can they help us with? What can we help them with? We're establishing all of that right now — and they're going to end up sending their information and data to us to feed into the process that we've laid out for how we're going to do all this," Kirkpatrick recently said during NASA's highly anticipated UAP Independent Study Team meeting.
Beyond those comments, however, the Five Eyes allies — the U.S., U.K., Canada, Australia and New Zealand — are largely being tight-lipped about their nascent attempts at collaboration on the UAP topic in the aftermath of their initial engagement.
In multiple requests this week, DefenseScoop asked government officials from each of the nations to provide more details about the discussion and results of the meeting, why those contents are all classified amidst vows for more federal transparency, and next steps for the alliance on UAP cooperation.
Spokespersons from the U.S. and U.K. did not reply with answers before publication, though a Pentagon official acknowledged receipt of the questions.
A New Zealand Defence Force "representative based in Washington D.C. attended the briefing" that Kirkpatrick hosted, a spokesperson from the nation's government said. Beyond that, they only added: "For more information you will need to contact the U.S. authorities."
Of the alliance members, Canada provided the longest response to inquiries regarding the Five Eyes forum. The Canadian Armed Forces (CAF) accounted for the primary representation of that nation, a spokesperson said.
"Our nations' militaries routinely exchange information on a number of subjects as part of our long-standing cooperation as partners in defence. While the details of the meeting remain classified it can be characterized as the sharing of information on the subject of UAP and no further details can be shared at this time. This sharing of information is an example of the ongoing important relationship between our militaries," that official told DefenseScoop.
Meanwhile, a spokesperson from Australia did not confirm whether a representative from their nation attended the UAP meeting — and their response took a different direction entirely.
"The [Australian] Department of Defence does not have a protocol for reporting or recording of Unidentified Aerial Phenomena (UAP) or Unidentified Flying Objects (UFO)," the official told DefenseScoop in an email.
None of the spokespersons commented on new reports surfacing from a former Pentagon official-turned-whistleblower alleging that the U.S. has what could be a spacecraft of non-human origin in its UAP research arsenal.