NATO unveils first opportunities for its new innovation accelerator program
NATO's new DIANA initiative is set to officially go into operation on Monday, with the kickoff of its first-ever pilot challenge.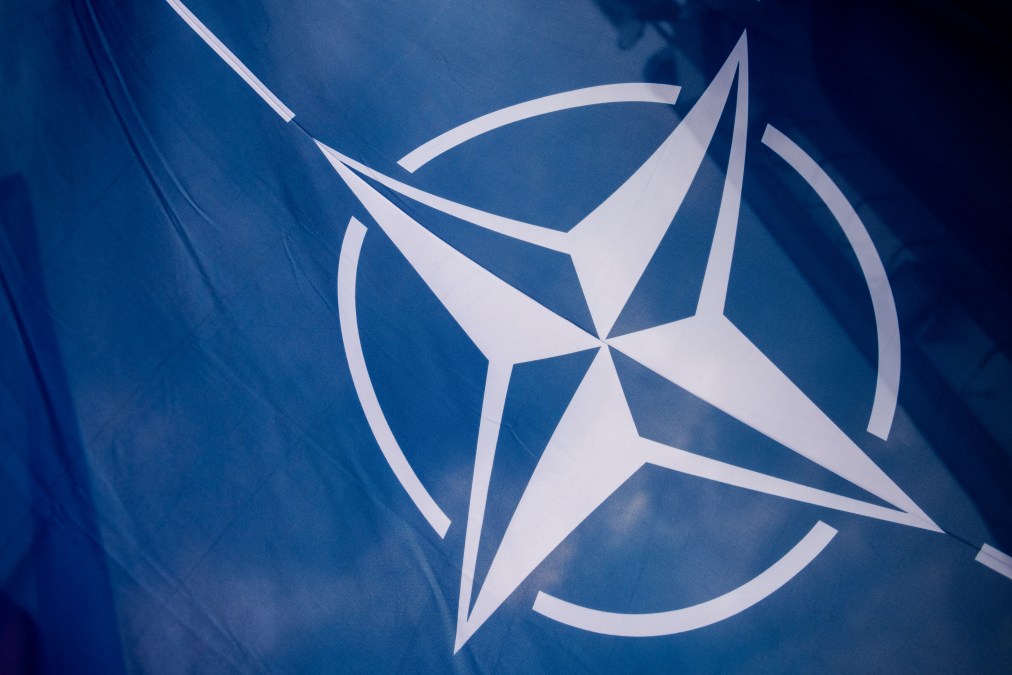 NATO's new Defense Innovation Accelerator for the North Atlantic (DIANA) initiative is set to officially go into operation on Monday next week, with the kickoff of its first-ever pilot challenge.
First unveiled in 2021 as a strategic new mechanism to sharpen the alliance's innovative edge, DIANA is designed to accelerate transatlantic cooperation on emerging technologies and generate a network of national security-focused startups to enable NATO-relevant capabilities via grant programs.
"One thing which definitely is going to happen across the alliance is better situational awareness of where talent and innovation sits. That's the first thing and that's a very, very important data point. We're also going to get good data points on where we feel we may need to develop some more capacity and get some capacity-building going on, as well," DIANA's first Managing Director Deeph Chana told DefenseScoop on Tuesday during a press briefing to announce the programs impending initial request for proposals. Information from the briefing was embargoed until Friday.
Through DIANA, NATO plans to support roughly 30 startups in this first funding year.
Entities selected will be awarded 100,000 euros each in the form of a non-dilutive grant, with the opportunity to get up to 300,000 euros at a second stage — if they are successful in the first six months of the program.
"It's very important for me to point out to you that this funding does not take any [intellectual property] or equity from the startups," Chana said.
Overall, those leading DIANA aim to have a multimillion-euro budget for this year, and an annual budget moving forward of around 50 million euros.
"We will also be looking to grow that through leverage and other different mechanisms. That's going to be a job for me to kind of grapple with over the next few years," Chana said.
Beyond that funding, the alliance is offering a dual-use accelerator program, with multiple sites being established in regions across the world.
"By 'dual-use,' we are very explicitly encouraging startups to have applications in the more traditional tactical military domain — as well as, shall we say, in a sort of civil space such that they have a diverse opportunity for revenue, which we think builds more resilient, more investable companies in this space. So, this is a key feature of DIANA and a key differentiator, we believe, from any other similar kind of program that exists probably anywhere in the world," Chana noted.
The tapped startups will have exposure to 31 different markets, spread across all NATO member nations.
"And of course, North America is a massive part of this equation — and in this phase, we will have accelerator sites in Seattle and Boston, taking part in the pilot and a regional office locally in Canada," Chana confirmed.
Separate, but associated with DIANA, the alliance has also established the new NATO Innovation Fund to enable deeper exposure to more venture capital for participating partners.
While DIANA is an "agency of NATO," according to Chana, the Innovation Fund "is there to take equity and to take some of the best ideas that come out of DIANA, and then to give them further growth momentum.
This original DIANA pilot will focus on three specific technology priority areas for the alliance, the managing director confirmed.
For the first — energy and resilience — the team will be looking to help encourage and evolve technologies to provide persistent and resilient energy supply.
"We'll be looking at everything from how you might actually create energy-generation components themselves, maybe looking at things like mesh networking and that sort of stuff from an energy perspective, right the way through to how we can create control systems and the backend of these energy systems so that they are cyber secure and again, give us a sense of resilience and security inside the infrastructure systems. I know many of you will know from recent events, particularly things like the war in Ukraine, how important this idea of sort of infrastructure resilience has become — and so this is a very, very timely and important topic," Chana explained.
The second focus area is sensing and surveillance.
Chana said that that work is principally about producing the next generation of detectors and sensor systems to interrogate the parts of the world that are difficult to see, sense and investigate.
"In particular, what we're going to be looking at as a focal area is going to be the underwater, undersea environment where the science and the physics are just very challenging, historically," he said.
"Then the third area is going to be around secure information sharing. So, this is very, very explicitly about how communication systems transact information between points A and B in a manner that is secure — but is also again persistent and efficient," he explained.
"And I think what we're going to see in particular — in each one of the different challenge programs — is probably a revelation, I would say, on the types of data and information that are being transacted under each one of those themes today," Chana told DefenseScoop during the press briefing.
The base requirement for a startup to be able to join the DIANA program is simply being incorporated inside a NATO nation.
"We are trying to create a wide funnel to effectively bring in as much talent and innovation as possible in the first instance," Chana said.