DISA awards production deal for Thunderdome zero-trust initiative
DISA has awarded a follow-on other transaction agreement to Booz Allen Hamilton to continue its work on zero trust.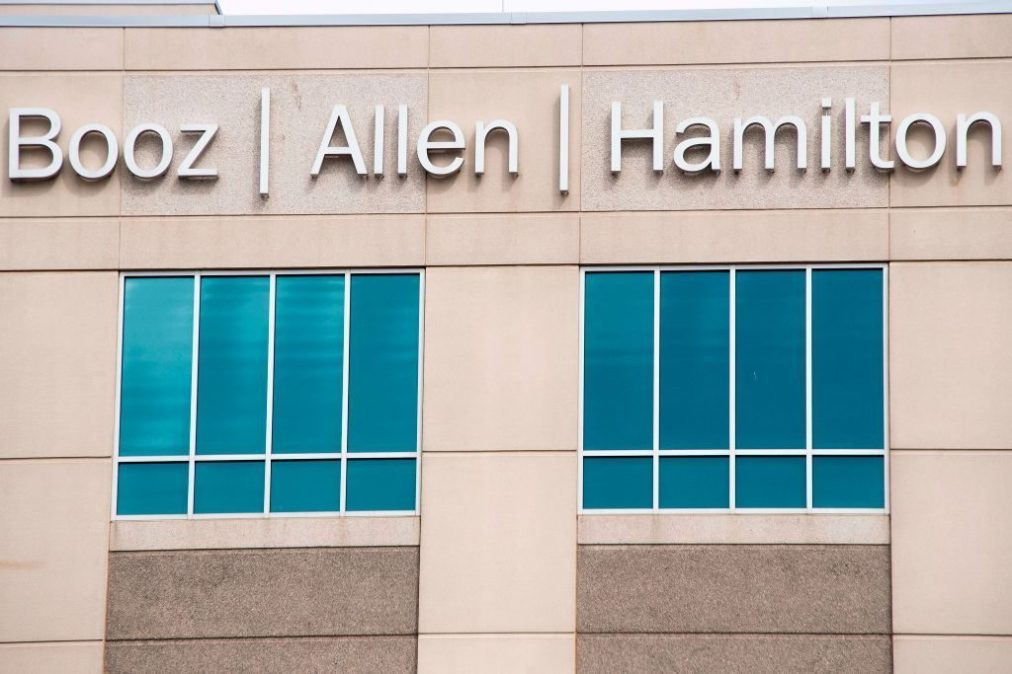 The Defense Information Systems Agency is transitioning its Thunderdome program from prototyping into production after awarding a new other transaction agreement to Booz Allen Hamilton.
The Thunderdome cybersecurity initiative aims to help the Department of Defense move toward a zero-trust architecture.
Zero trust is a concept and framework that assumes networks are already compromised and require constant monitoring and authentication to protect critical information. The Pentagon's strategy aims to fully implement zero trust by 2027.
Last year, DISA announced a $6.8 million other transaction agreement with Booz Allen Hamilton for Thunderdome prototyping. After 18 months of work on that phase of the program, the agency on Friday announced that it awarded the company a follow-on production deal with a one-year base period and four one-year option periods, which could run from August 2023 through August 2028.
"This award has been structured as an indefinite delivery/indefinite quantity (IDIQ)-like award so other DOD agencies and military departments can leverage the OTA over the five-year period of performance," a DISA spokesperson told DefenseScoop on Monday.
The total agreement ceiling is $1.86 billion.
"Awarding this Thunderdome production agreement is an important step on our zero-trust journey and furthers DISA's mission to provide warfighters with a more secure operating environment," Lt. Gen. Robert Skinner, DISA director and commander of the Joint Force Headquarters-Department of Defense Information Network, said in a statement. "While DISA leverages these capabilities on our cyber terrain, this full-scale production agreement can be used to assist the military services and other DOD components in implementing key zero-trust activities."
Thunderdome will contribute to zero trust by offering network access tools and segmentation technologies paired with identity and endpoint cybersecurity capabilities, according to a DISA release.
Last summer, the agency extended the prototyping effort so that it could include the Secure Internet Protocol Router Network (SIPRNet), which is used globally by the Pentagon and the U.S. military to transmit secret information. The intent was to take a more comprehensive and holistic approach to how the network operates. The new capability's "secure access service edge" is expected to integrate with DISA's Cloud Defensive Cyber Operations, Enterprise Comply to Connect, and Identity, Credential, and Access Management (ICAM) solutions.
"The experience gained in partnership with industry as we implemented the prototype solution over the last 18 months has been invaluable, and we believe this award positions the department to meet critical zero trust adoption timelines in support of our warfighters," DISA Deputy Director Christopher Barnhurst said in a statement. "We look forward to accelerating implementation activities and partnering across the department to expand access to the zero-trust capabilities Thunderdome provides."
In a statement to DefenseScoop, Imran Umar, a vice president at Booz Allen Hamilton spearheading the company's zero-trust practice, said the Thunderdome prototype "was composed of innovative technologies to demonstrate, with real users, that they will work together to deliver the tenets of zero trust on both classified and unclassified networks. We look forward to our continued partnership with DISA to take this solution into full production."
Kelly Rozumalski, a senior vice president leading the company's national cyber defense business, said: "Our team successfully demonstrated the use of commercial technologies to help meet many of DoD's zero trust implementation goals, and our internal zero trust investments helped accelerate our ability to bring innovative solutions to complex challenges."
Updated on July 31, 2023 at 6:30 PM: This story has been updated to include comments from Booz Allen Hamilton executives and additional information from DISA about the other transaction agreement.