Spacecom plea to commercial industry: 'Don't let the bureaucracy scare you'
"Please, come show us what the realm of the possible is, because there's a good chance that we didn't even know we could ask for that," Col. Edward Ferguson of U.S. Space Command said.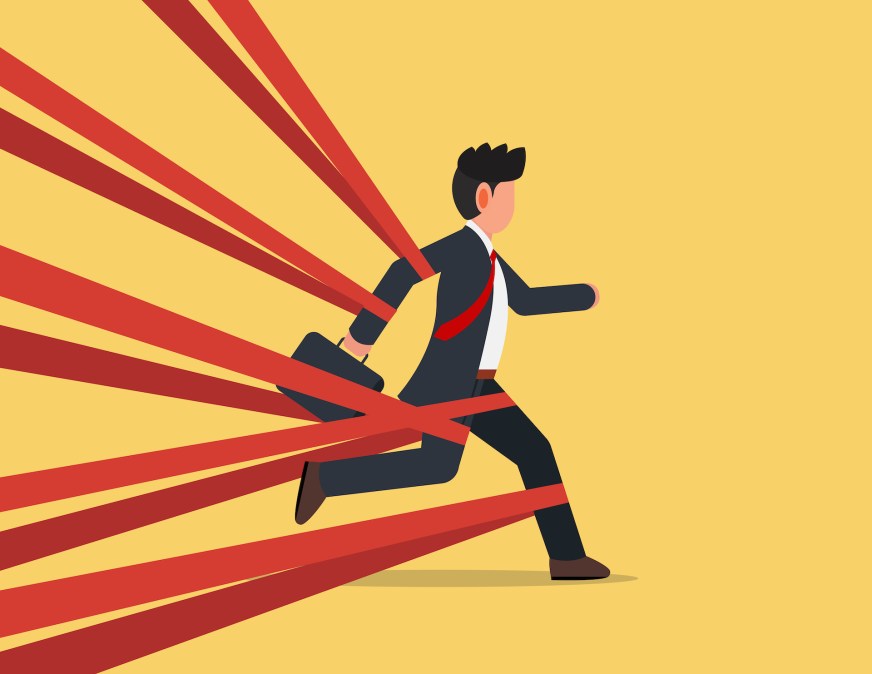 An official from U.S. Space Command's division charged with identifying capability gaps and possible solutions is urging the commercial space industry to ignore apprehensions about working with the government and come forward with their emerging and original technologies.
"Without engagement with [commercial industry], we don't even know how to write the best requirements that we can. And so I would just ask that, don't let the bureaucracy scare you," said Col. Edward Ferguson, chief of Spacecom's advanced warfighter capabilities and resources analysis division and director of the command's Space Technical Analysis Group (STAG).
Speaking on Thursday during a panel at Fed Supernova, a defense technology event in Austin, Texas, Ferguson said that on many occasions the tech brought forth by a commercial space company wasn't a solution or method Space Command had even thought was possible.
"A lot of times, my mind's blown. Like, I didn't even know I could ask to do that … I didn't know that somebody had solved that problem," Ferguson said. "Please, come show us what the realm of the possible is, because there's a good chance that we didn't even know we could ask for that."
With the recent standup of the Space Force and restoration of Space Command, the Defense Department has sought to take advantage of the rapidly growing commercial space sector and break down bureaucratic hurdles that can stifle innovation.
Spacecom has a branch solely dedicated to industry engagement that helps the command write relevant requirements that can then be developed by the services, Ferguson said.
"If we write requirements for 'unobtainium' — that doesn't help anybody," he said. "We have to be familiar with what the technology is that's out there so that we ask for good requirements, valid requirements that we can give to [Space Systems Command] and they can go find stuff for us."
The Space Force also has its own Commercial Space Office underneath its acquisition organization, Space Systems Command. The service can also tap into its innovation hubs dedicated to partnering with technology startups, such as AFWERX and SPACEWERX.
After rebranding the Commercial Space Office in April to focus on a broader range of missions, the office is now interested in tapping into the current commercial space market as well as creating new markets, Jeremy Leader, deputy director of the organization, said during the panel.
"It's not just what we go out and buy commercially, but when we build things where we're a monopsony or we're the only customer, we build them in a manner that helps create a future marketplace where we can be one of many customers," Leader said. "We just have to be very conscious about how we do that and not create barrier after barrier, but ensure that the barrier of entry is as low as possible across as many mission areas as possible."
Leader pointed to in-space servicing, assembly and manufacturing as one area where the Pentagon can be an early customer to a nascent commercial market. By getting those companies up and running now, the Space Force can help lay the groundwork for future on-orbit servicing businesses.
Accelerating space-based capabilities through commercial partnerships is imperative to maintaining space superiority as adversaries like China continue to proliferate their own technologies on orbit, Shawn Phillips, chief of the Air Force Research Lab's rocket propulsion division, said during the panel.
"We have to really team with industry to deliver a capability now," Phillips said. "That's the only success we have right now."
At the same time, it's critical to find a balance between adopting capabilities that address current threats and developing future tools, he added. Gateway organizations like AFWERX and SPACEWERX are critical in cultivating technologies that will address mid- and long-term challenges, he said.
Despite the bureaucratic hurdles, Ferguson said all the organizations at Space Command and the Department of the Air Force are aiming to "make the solution as easy as possible."
"Find the right commercial office — there are a bunch of them," he said. "We're all committed to solving this problem of [effective space order of battle and architectures]. And so if we don't have the solution … we will point you in the right direction to be able to get that taken care of, because this is absolutely something that we can't do on our own as the department."