Pentagon's digital and AI chief works to deepen U.S. tech ties in visits to Singapore, South Korea and Japan
Craig Martell traveled to Singapore, South Korea and Japan last week for "high-level introductory meetings intended to strengthen the bilateral relationship" between the U.S. and those nations.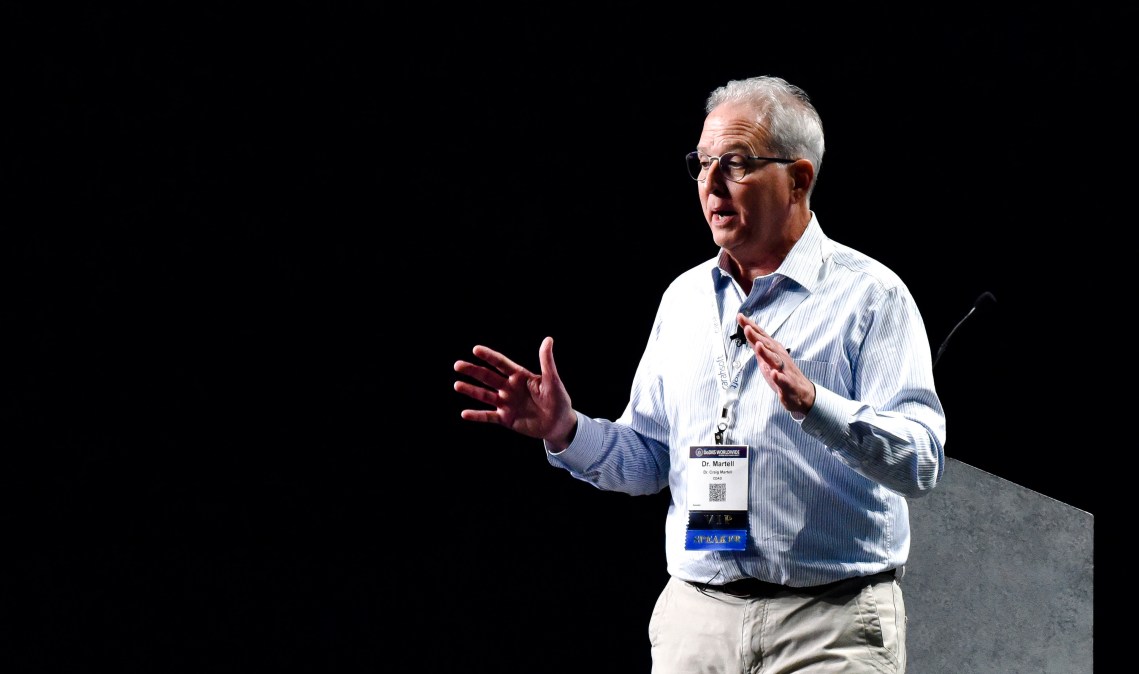 The Pentagon's Chief Digital and AI Officer Craig Martell traveled to Singapore, South Korea and Japan last week with his office's international affairs team for bilateral discussions with their primary counterparts in those nations to deepen ties and cooperation associated with data, analytics, and the responsible deployment of AI.
The CDAO delegation visited those partners between Aug. 20 and 25 — notably in the week after President Biden hosted leaders from Japan and South Korea at Camp David for a summit where the countries agreed to work together on missile defense and military technology development.
In responses to questions via email on Thursday, a CDAO spokesperson would not comment on whether Martell and his team met with some of the same officials that attended the president's summit. Still, the office did share new details regarding who the CDAO officials met with abroad, and some of the key topics they deliberated on in those engagements.
"These were high-level introductory meetings intended to strengthen the bilateral relationship between CDAO and Dr. Martell's counterparts in each country," the spokesperson wrote.
No formal agreements were signed as a result of the meetings, and the official did not confirm any next steps between the international partners.
"They discussed responsible AI, data management, and organizational culture, and talent management supporting data, analytics, and AI in defense. Dialogue also included emerging data and analytics needs, and ways to strengthen ties and collaboration bilaterally and multilaterally," the spokesperson said.
In Singapore, Martell met with various senior leaders from the Ministry of Defence, according to the CDAO official — "including Permanent Secretary (Defence Development) Mr. Melvyn Ong, Deputy Secretary (Technology) Mr. Chad-Son Ng, Chief Defence Scientist Mr. Peng Yam Tan, and Chief Executive of the Defence Science and Technology Agency Mr. Mervyn Tan."
Martell also engaged with experts from Singapore's Defence Technology Community, the Defense Science and Technology Agency, the Counter-Terrorism Information Facility, and Smart Nation Digital Government Office.
In Korea, Martell and his team attended a "Defense Data AI Cooperation Meeting" and connected directly with leadership and broader teams from the ROK Ministry of National Defense Planning and Coordination Office, the Data Policy Division, the Defense Data Analysis Center, and the Defense AI Center Promotion Team.
"While in Seoul, he also visited the United States Forces Korea," the CDAO spokesperson told DefenseScoop.
In Tokyo, Martell met with "key interlocutors focusing on data and AI in the Japanese Ministry of Defense Internal Bureau," they further noted.
With those officials — including Japan's Chief Information Officer, Deputy CIO and Joint Staff — the CDAO discussed areas of future data and AI-related collaboration.