Pentagon's CDAO promotes 'culture to experiment' while confronting AI risks
"Let's just be frank: there's risk everywhere," said Jinyoung Englund, the organization's chief strategy officer for algorithmic warfare.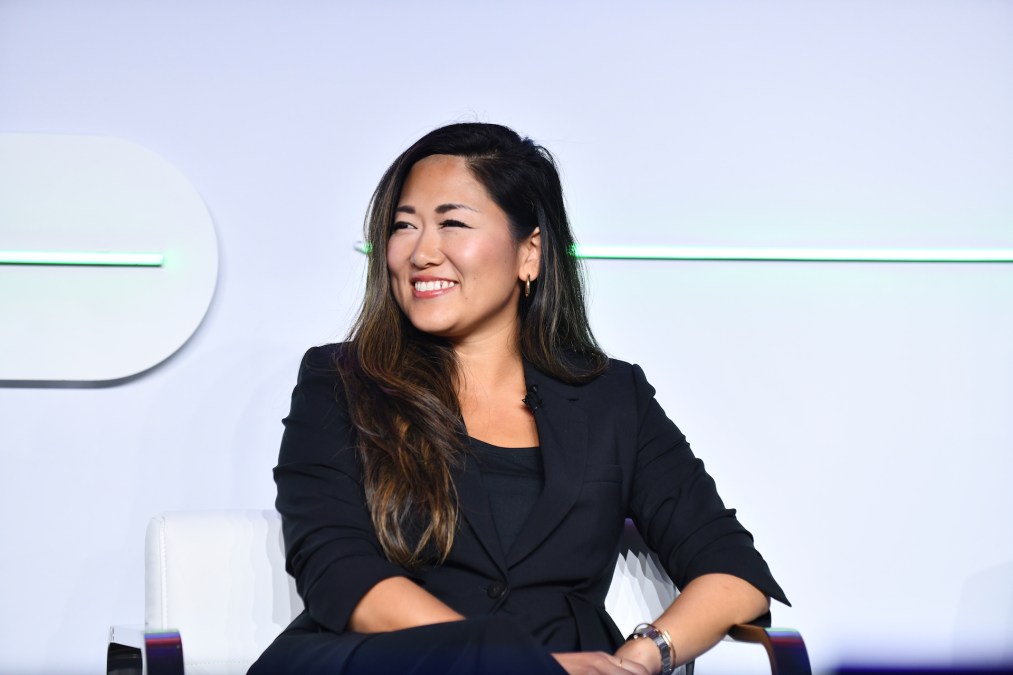 The Defense Department's Chief Digital and Artificial Intelligence Office is embracing a "learning by doing" approach to responsibly and deliberately enable the Pentagon's rapid adoption of AI without being slowed by the uncertainties associated with the emerging and disruptive technology, a top CDAO official said on Tuesday.
"I would say that the way that we're trying to overcome paralysis is by analysis of the risk — and by being an organization that is setting the culture to experiment," Jinyoung Englund, CDAO's chief strategy officer for algorithmic warfare, said at the Google Public Sector Forum hosted by Scoop News Group.
Personnel from four legacy Defense Department components — the Joint Artificial Intelligence Center (JAIC), Defense Digital Service (DDS), Office of the Chief Data Officer, and the Advana program — were realigned to form the CDAO in late 2021. Englund previously held leadership roles across DDS, including as its acting director, before she was tapped to serve as the CDAO's first-ever chief strategy officer for algorithmic warfare.
That office reached full operating capability in 2022, the same year that Lyft's former head of machine learning Craig Martell departed from his post at the ride-sharing service to lead it.
"[Martell] served in industry — and he's not afraid to take risks. Why? Because as a scientist, he knows that risk can be measured and managed. And so the way that we as an organization within DOD are trying to accelerate adoption is by spreading a culture of learning by doing," Englund said at the conference.
Offering a few examples, she pointed to Task Force Lima, which Deputy Defense Secretary Kathleen Hicks recently formed under the CDAO to expedite the U.S. military's grasp and deployment of emerging generative AI capabilities. That field essentially involves large language models that generate software code and media content based on human prompts.
"Task Force Lima is led by mostly active-duty military, whose sole focus is to take the user-centered design and a human-centric approach to identifying what are the ways that generative AI can best assist our service members and our military counterparts in terms of how we implement that new technology within our bureaucracy," Englund said.
"Already we've collected over 200 use cases" associated with the effort, she added, noting that the unit recently released a request for information to gain feedback regarding novel ways in which generative AI could be hacked, and the ways in which products can be built to deliver services to free service members from rote work.
The CDAO's unfolding Global Information Dominance Experiments (GIDE) mark another area where the office is "moving forward and spreading this culture of learning by doing," she noted.
Englund explained that through this series of exercises — the fourth of which is currently being conducted — the CDAO partners with the Joint Chiefs of Staff to get nascent technologies in the hands of warfighters to see "how they actually work in theater"— and determine if associated policies or requirements need to be rewritten to enable their use.
In her view, the CDAO is in a unique position where it has the capacity to prototype new technologies, as well as rulemaking and acquisition authorities.
"Let's just be frank: there's risk everywhere. Whether you're a private sector business or a government agency, there's risk. And risk can be and should be measured and managed. And if you can figure out a framework for doing that, then it really should not be so scary adopting the technology," Englund said.