Air Force introduces data-enabled platform to connect with small businesses
IGNITE leverages over 1,000 data points and machine learning technology to assess a military user's needs, identify relevant emerging technologies from small businesses and facilitate collaboration in order to close capability gaps.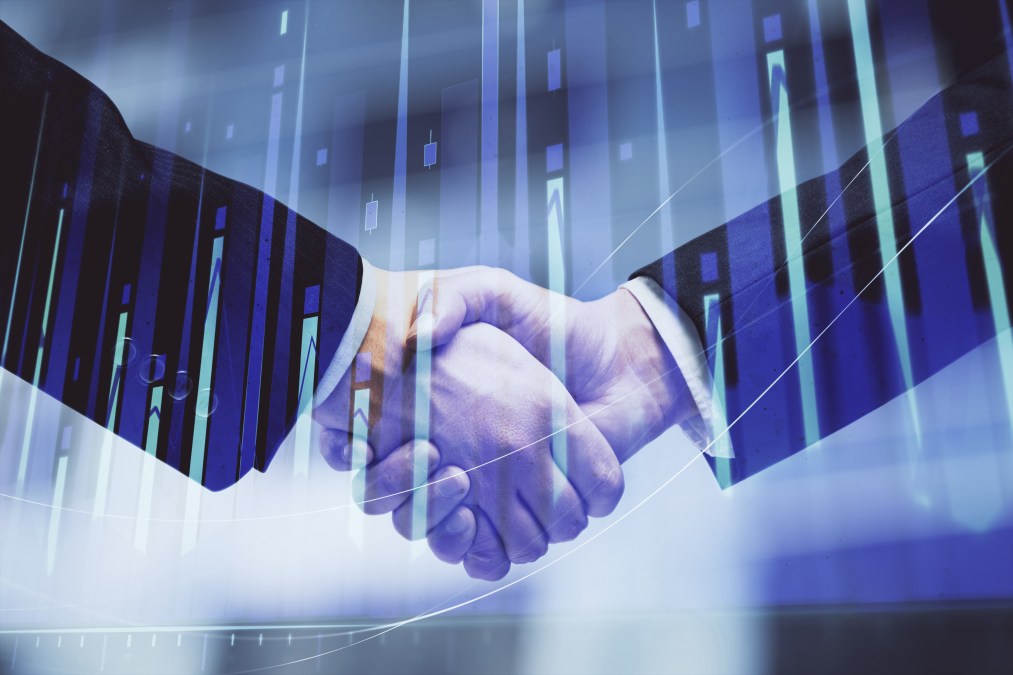 The Air Force's innovation arm has a new platform that aims to streamline how the service searches for and connects with emerging technology solutions being developed by small businesses.
Launched in August by AFWERX, the IGNITE tool serves as a direct line of communication between government users and previous awardees of the Department of the Air Force's Small Business Innovation Research (SBIR) or Small Business Technology Transfer (STTR) programs. The platform leverages over 1,000 data points and machine learning technology to assess a military user's needs, identify relevant emerging technologies from small businesses and facilitate collaboration in order to close capability gaps.
"IGNITE is an important step to connect the broader Department of Defense ecosystem," Col. Elliott Leigh, AFWERX director and chief commercialization officer for the DAF, said in a statement. "It enables Airmen, Guardians and joint forces to quickly identify and access innovative technologies and unleash American ingenuity to solve pressing defense problems."
Among U.S. government agencies, the Pentagon is the main user of both the Small Business Innovation Research and Small Business Technology Transfer programs, which it uses to contract with smaller, non-traditional defense companies. The SBIR program is structured in three phases — the first two phases focus on research and development of an innovative technology and the third phase allows companies to sell their products to the department.
But even if a technology is proven viable to the services, sometimes companies experience the so-called "valley of death" between phases two and three. The phenomenon in the federal acquisition world refers to struggles to transition promising technologies into large-scale procurement.
Now, IGNITE aims to mitigate those failures through the platform's automatic matchmaking system. The platform is built on top of and leverages data from the existing VISION Joint Innovation System, both of which are developed by Colorado-based company Mobilize.
The digital ecosystem was initially developed as a way to deconflict ongoing efforts and reduce duplication of technologies, Mobilize CEO Jade Baranski told DefenseScoop in an interview. But since it was first launched in 2021, VISION has also allowed users to find already implemented solutions and replicate them, facilitated collaboration across the joint force and more rapidly brought new technologies to warfighters.
"Realistically, it's doing all the normalization — bringing in all the data in a scalable way," Baranski said.
VISION has over 5,600 active users across the Defense Department and hosts around 3,600 initiatives, all while tracking on average 1,500 different data points — including technology types, problem sets, award history, contract data and more. That data can also be used to compare projects to other initiatives for VISION and even predict potential roadblocks ahead of time, Baranski said.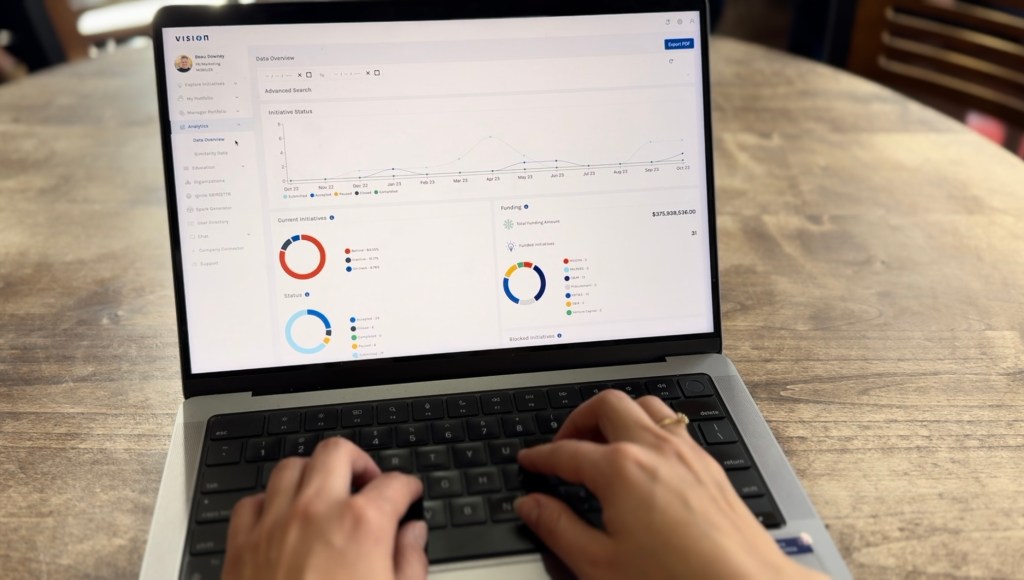 But while VISION broadly serves to break down silos in the Pentagon's innovation community, IGNITE was born from a growing need to engage more with small businesses, they said.
"We always knew that capability gaps needed to be closed, so it was always in our roadmap. And we had a really good relationship with AFWERX, and they were looking at closing the gap for all those open topic [SBIR] phase one companies that didn't have requirements to get to a phase two, being able to make those connections in a meaningful way," they said.
Baranski explained that any company awarded SBIR or STTR funding by the Department of the Air Force in the last five years has already been added to the system. When a government user is looking for a technology solution while in VISION, the platform will automatically match them with previous awardees that are most likely to fit the government user's needs and can then connect the two in IGNITE.
The automatic matchmaking is done using machine learning trained on a combination of data points, including automated award data pulled from government resources. A company can also claim their profile in IGNITE and add additional information — such as capability use cases, services and specific products — on top of the automated data to boost visibility, they noted.
Being able to showcase SBIR phase one awardees in one place is absolutely key for defense users, Baranksi said.
"That money has already been spent, those taxpayer dollars have already been given out," they added. "If there was a requirement for that that nobody knew about, but that exists because you're now in IGNITE and we can make that connection — previous to this tool, that was like we were a needle in a haystack."
IGNITE will also be a key platform for small businesses, as it allows companies to search for and find relevant people in the department and communicate with them directly in a dedicated environment, Baranski explained.
"Having the government users say what they want and need, have that public profile and then the open ability to communicate — you don't find that in other tools," they said. "We didn't rebuild a marketplace that's been done before, knowing there has to be that value and it has to work for everybody."
Because IGNITE relies on data to accurately match users and companies, Mobilize is currently working to bring in as many firms to the platform as possible so they can populate their pages with more data. In just two months since it launched, about 10% of the small businesses already added to IGNITE have claimed their profiles, according to Baranski.
At the same time, Mobilize is also looking to scale its underlying VISION platform across the Pentagon for more enterprise-wide collaboration. While it recently was able to get all of the service branches into the platform, the next goal is to have them all using VISION under one license, Baranski said.
The company has also had some discussion with the Defense Innovation Unit about scaling the platform, while also working with Congress to mandate VISION be used in some programs in the National Defense Authorization Act, they said.
"If there was even just a low-level requirement of, 'Hey, if you want funding from these certain programs, the data has to go into this single source of truth so that we can verify that it hasn't already been done and that it aligns with strategic priorities,'" Baranski said. "It's very doable when you get enough data in that one place."