Australia looks to DOD in shaping its new Advanced Strategic Capabilities Accelerator
Officials involved in the accelerator recently put out their inaugural "problem statement" call to industry.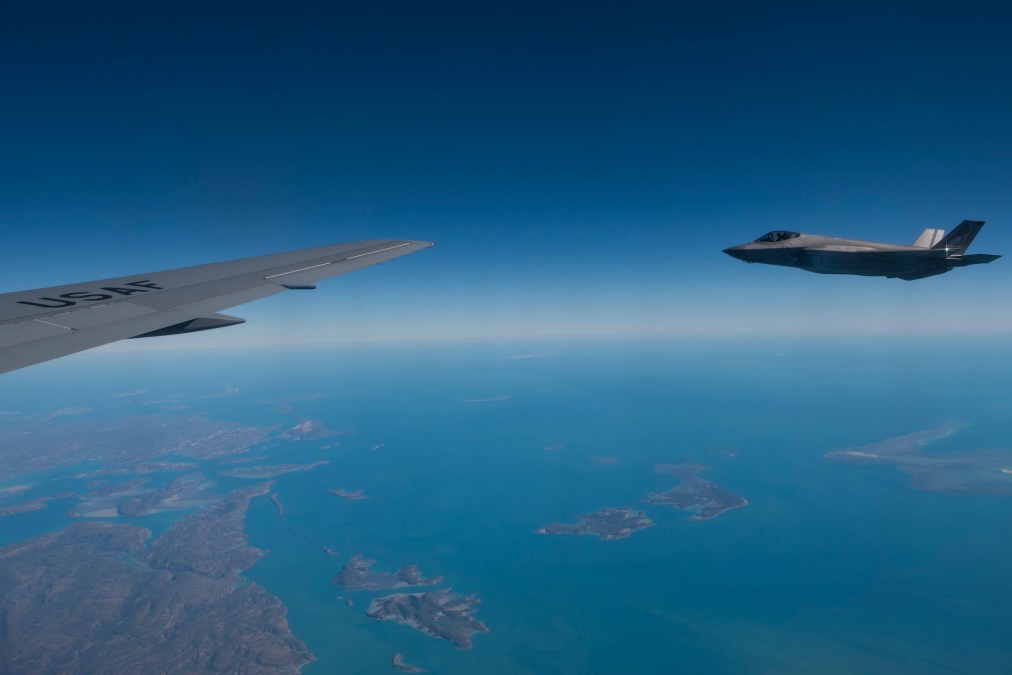 In a quiet but deliberate move to strengthen its military and strategic edge, the Australian government recently established its own Advanced Strategic Capabilities Accelerator (ASCA) to expedite the making and buying of disruptive defense technologies — like autonomous systems and hypersonic missiles.
Australia's Chief Defence Scientist Tanya Monro on Wednesday discussed the nation's vision and early progress associated with this new accelerator, which she emphasized was modeled heavily on key components within the United States' innovation ecosystem.
"I describe [ASCA] to a U.S. audience as quite a bit of [the Pentagon's Strategic Capabilities Office] flavor, a lot of [Defense Advanced Research Projects Agency] and a sprinkling of [the Defense Innovation Unit]. And I'd like to pay tribute to all my friends and colleagues in DARPA, SCO and DIU for really having those rich conversations with us as we figured out how to make something like this work for Australia," Monro said at an event hosted by the Center for a New American Security in Washington.
In April, Canberra unveiled the latest updated, public version of its Defence Strategic Review — an overarching plan to guide defense policies and operations in the coming years via an asymmetric approach that Monro said demonstrates "a significant change in posture for Australia."
Australia's technology innovation sector is underpinned by university labs and with small- and medium-sized companies — as opposed to large primes. "So, we have to be clever about what it is we do, and we would never fight alone," Monro said.
Under the strategic review, science-and-technology priorities span what she noted are fields of innovation where the nation might disrupt how military forces presently operate — or supply new opportunities for Australia to leap ahead technologically.
Those areas include: long-range fires; directed energy; hypersonics; trusted autonomous systems in all domains; quantum technologies, including quantum-assisted precision navigation and timing and quantum-aided communication tools; and information warfare and automated intelligence systems.
Many of those advanced and emerging technologies are also poised to materialize via Pillar II of the trilateral AUKUS agreement between Australia, the United States and the United Kingdom. Broadly, that component of the initiative focuses on the three partners jointly developing next-generation capabilities that are interoperable in future conflicts. Monro hinted that additional Pillar II-aligned announcements are slated for release this fall.
ASCA stems from recommendations in Australia's strategic review, and was officially launched shortly after that document was released, in July.
"At the heart of ASCA," according to Monro, "is the idea" that warfighter-centric problem statements can be tested in an Australian context, and then ultimately "demonstrated in a militarily-relevant environment in two to three years."
The Australian government has initially committed $3.4 billion in funding over a decade for ASCA.
Officials involved in the accelerator recently put out their inaugural "problem statement" call to industry.
"In order to deal with the fact that it's no longer acceptable — risk-wise — to use [Chinese] DJI drones, we put out a call to the Australian ecosystem to say, 'What do you have that might contribute to a sovereign drone ecosystem?' We got over 250 responses from Australia — everything from complete systems to components to software. And we are looking to see how we can address some of the simpler [unmanned aerial system] types of uses across our forces in a software way. Of course, that doesn't rule out working closely with allies, but it was the first of these calls," Monro said.
"The next set of problem statements has just been endorsed by our vice chief of our Defence Force and is in the process of being worked out for release. We're working through the process of which of the problem statements press an AUKUS button, or another bilateral or multilateral piece. So, you can understand there's a little bit of work between us deciding what's most important to us, and us deciding what we're doing alone and what we're doing together," Monro told DefenseScoop at the CNAS event. "So, please watch this space. They're expected to come out this year."