Army expects new developer services contract for EW visualization tool early this fiscal year
In the next phase of the Army's EWPMT program, the service wants to tackle architecture issues.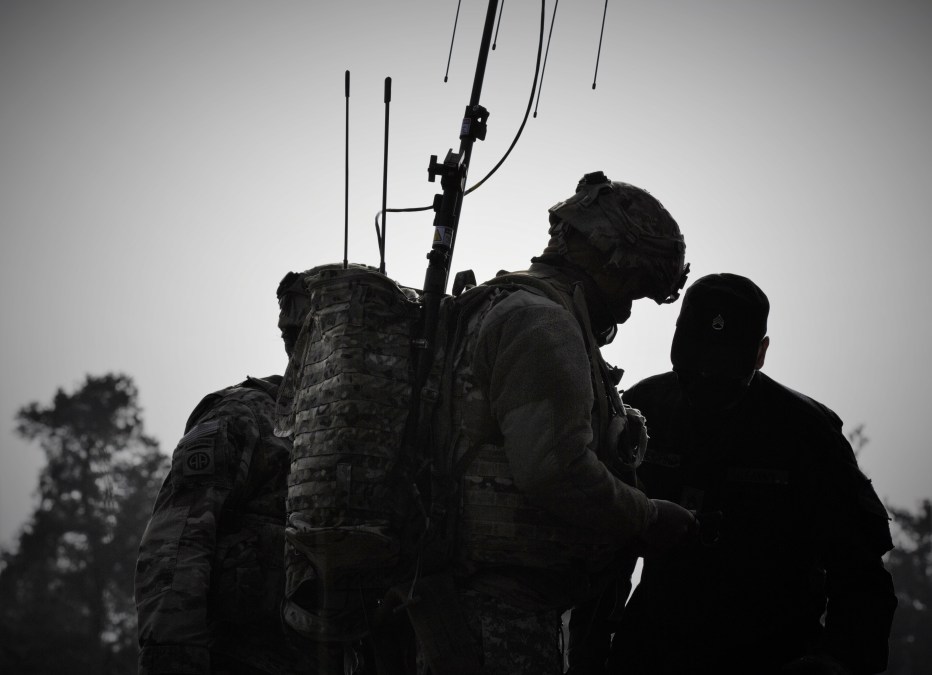 As the Army moves toward the next phase of a visualization tool for the spectrum environment, one of the first focus areas will be improving the architecture.
The Electronic Warfare Planning and Management Tool (EWPMT) has been described by officials as the glue holding all EW capabilities on the battlefield together. It serves as a command-and-control planning capability that allows forces to visualize the potential effects within the invisible spectrum and chart courses of action to prevent their forces and systems from being jammed during operations.
As it currently stands, the program finished the first increment, as officials called it, which consisted of four capability drops of incremental software deliveries that each built upon the previous one, with Raytheon as the prime contractor. The program has been in development for over eight years. The Army decided last year to essentially alter its acquisition approach, opening the program up for bids again to focus on the next era of the system.
"We're still trying to figure out what the name is. I don't think it's going to [be called] increment 2. I call it 'EWPMT next,' but we'll see what the real name of it is," Ken Strayer, project manager for electronic warfare and cyber at Program Executive Office for Intelligence, Electronic Warfare and Sensors, told DefenseScoop during an interview at the annual AUSA conference.
For fiscal 2024, the Army requested research-and-development funds to chart a new course under Navigation Warfare Situational Awareness (NAVWAR-SA), which is described as a systems approach to detecting, geolocating and determining the impact area of the Global Positioning System (GPS) in a contested environment.
Strayer added that there is a huge backlog of requirements for the program spanning technical and operational. Updated requirements are being written to include operational needs as well as extending EWPMT's ability to interface with other battlefield systems.
A request for proposals was released last year for a developer services provider, Strayer said, and a contract should be awarded in the first half of this fiscal year. Once awarded, the Army will be looking at the architecture for "quick wins" in terms of micro services.
"There is also an architecture problem and architecture requirement as I describe it, because we have to keep pace with where the Army is going in terms of data management, it's cloud instances, how it wants to share data between programs, and also just to keep the pace of modern software practices and our agility that we need to keep the pace in the technology," Strayer said.
"Once [a contractor is] on board, we are going to be looking hard at the architecture to figure out how we can have some quick wins in terms of new micro services in there opening up [to] take what's right now an open standard solution and even expanding that greater with the community. Because we want to have this quick, agile solutions where we can go to any vendor to be able to bring that plugin with very little interface with an [original equipment manufacturer] type vendor."
While there are still questions about how the program will be structured given the requirements are still being worked, this new contract for a services provider will at least let the Army get some momentum.
Strayer said the program ultimately is here to stay and the Army is going into full fielding. The service plans to equip the entire force in the next couple of years.