Pentagon's CDAO queries industry about commercial data-mesh capabilities
The office has been tasked with developing a "data integration layer" to enable the Pentagon's vision for Combined Joint All-Domain Command and Control (CJADC2).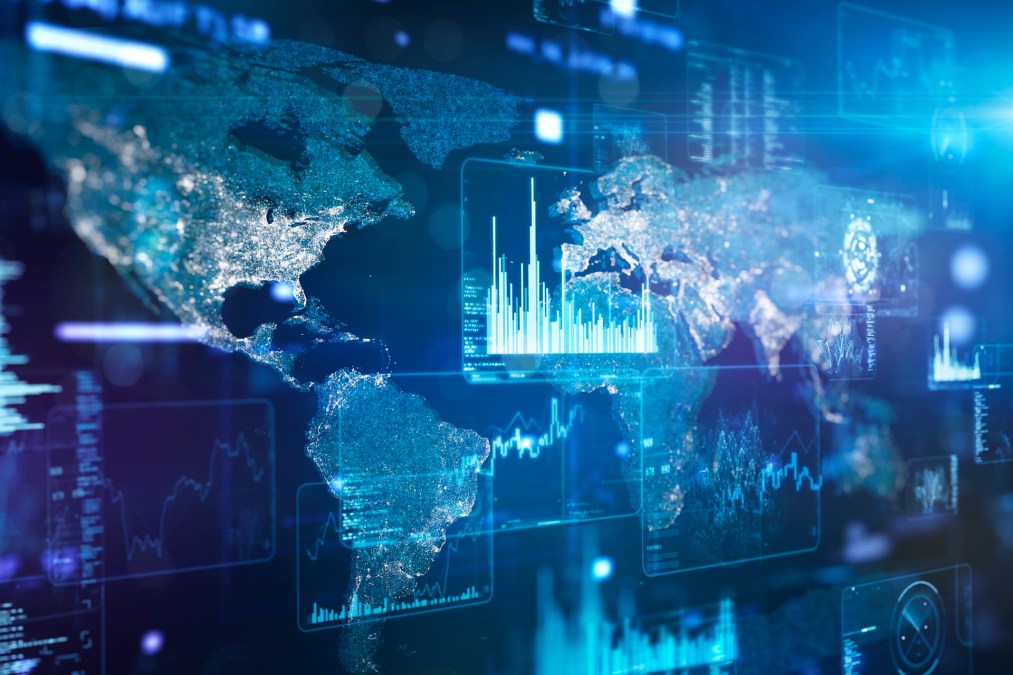 The Department of Defense's Chief Digital and AI Office issued a call to industry as it scouts for data-mesh capabilities to underpin the U.S. military's future warfighting network.
The request for information was recently posted to the CDAO's Tradewinds website.
The office has been tasked with developing a "data integration layer," or DIL, to help the Pentagon achieve its vision for connecting the various sensors, shooters and information streams of the U.S. military services, allies and partners under a unified network. Officials refer to the concept as Combined Joint All-Domain Command and Control (CJADC2).
"Warfighters continue to require the ability to maintain and improve the decision advantage through using a data centric approach for successful battlefield outcomes. DoD warfighters must be able to dynamically integrate and operate as one truly joint force. To inform possible future acquisitions and improve our operational advantage, the Department seeks information related to technologies designed to improve data visibility, simplify data connections, and automate data access for legacy and new globally distributed warfighting systems supported by the DIL," the RFI states.
The Chief Digital and AI Office is eyeing commercial technologies that can be folded into a zero-trust cybersecurity model, which all Defense Department agencies are expected to implement by 2027.
"The CDAO considers a data mesh, implemented with zero trust, with compliments of open source, non-proprietary & proprietary software components, as potential implementation of the CJADC2 DIL target architecture. The CDAO is currently experimenting with these technologies to inform the Data Integration Layer concept and requirements. The CDAO seeks industry's input on the current state of commercial data-mesh capabilities to inform the CJADC2 Data Integration concept, governance, and technical capabilities," per the RFI.
A key goal of the office is to provide a globally connected but decentralized mesh services architecture with a strong data backbone that can operate in environments where communications are denied, disconnected, intermittent or limited.
The envisioned data integration layer is expected to support the rapid deployment and integration of apps, "algorithmic services" and AI tools; secure role and access-based identity management and controls to facilitate data exchanges with international partners; and object and entity distribution services delivered across multiple domains and network types using data tagging, parsing, certificate, Blockchain or "other accreditable technologies," according to the CDAO.
"Ancillary services such as data management tools for the operation of resilient data mesh services, data ingest [and] curation, and source to end point security will be considered essential," the RFI states. "This request will serve to inform the government's technical and operational understanding of such a capability and how it might be acquired, deployed, sustained, and modernized."
The office is asking industry for information about how their data-mesh capabilities can work across multiple classification levels and security domains; enable "fault tolerant" software architectures; be synchronized between cloud regions, cloud geographies, cloud providers, and on-prem resources in both connected and denied, disconnected, intermittent or limited environments; enable the transmission of high-priority data ahead of lower-priority data; and meet other needs.
Industry responses are due Nov. 28.
Lawmakers are pressing the organization to make progress with the initiative. The House version of the fiscal 2024 defense policy bill would require the CDAO, no later than March 1, to provide a plan and associated timelines for deploying and demonstrating a joint data integration layer prototype in the U.S. Indo-Pacific Command area of operations, transitioning the technology to fielding by Indo-Pacom, and scaling that capability across the other combatant commands.
The Indo-Pacific is now the U.S. military's top priority theater amid concerns about China's military modernization and geopolitical competition in the region. The Defense Department wants to deploy cutting-edge technologies there to improve its force posture and operational prowess.
Congress has not yet passed the final version of the policy legislation.