Maxar wins Air Force contract to enhance Red Wing GEOINT platform
Deliverables under the new deal include accelerated processing, exploitation, and dissemination software.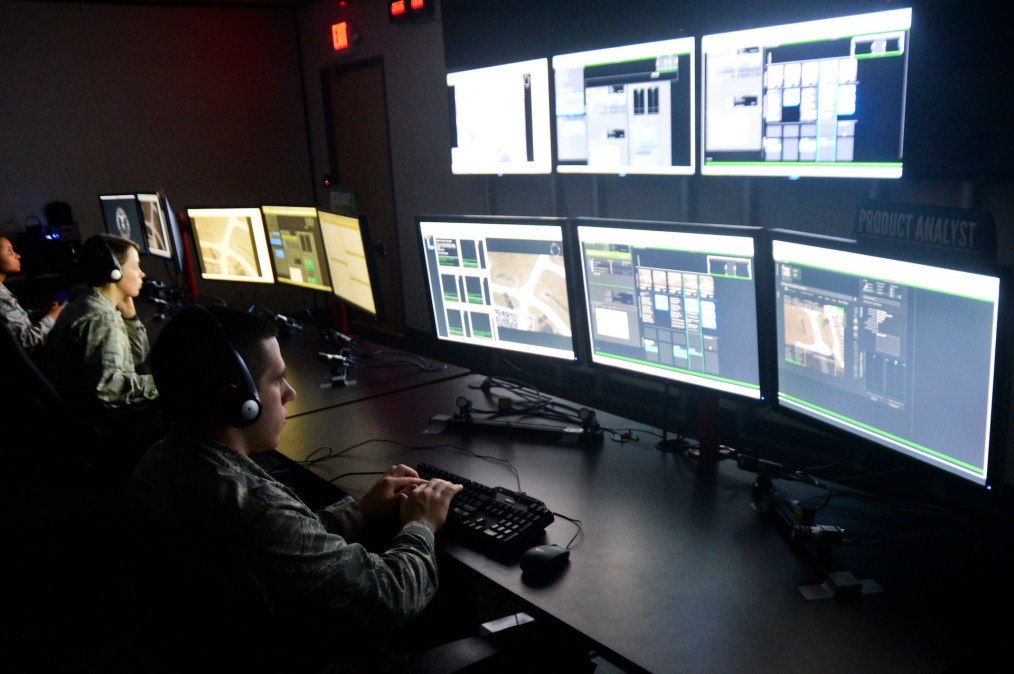 The Pentagon has awarded Maxar a $20 million cost-plus-fixed-fee contract to boost the capabilities of its Red Wing intelligence platform through new algorithms and other advancements.
Maxar developed the initial version of Red Wing — which the contractor has described as an "automated, cloud-based geospatial intelligence (GEOINT) analysis architecture" — after being awarded a $14 million contract by the Air Force Research Lab in 2019.
"While data is the critical fuel for geospatial analysts, the ever-increasing volume of available information requires increased levels of automation and more efficient workflows. Maxar's Red Wing architecture will enable analysts to focus on addressing some of the most challenging intelligence problems by automating time-consuming workflows. Red Wing will also enhance and optimize the production of actionable insights from raw information through advanced exploitation and visualization services and edge node processing. For ease of use, Maxar is designing the architecture to integrate with legacy systems," the company said in a release at the time of the original award.
Deliverables under the new deal announced Wednesday by the Defense Department include "accelerated" processing, exploitation and dissemination (PED) software.
"This contract provides for the advancement of the Red Wing platform by improving the portability and flexibility of the architecture and deploying it across multiple domains, including various security domains and remote/edge environments. This will be achieved by integrating with external storage segments, integrating new data sources and visualization services, developing new algorithmic capabilities, and delivering robust algorithm characterizations to inform user expectations. Various architecture and algorithm trade studies will inform the optimal course of action," per the announcement.
"This effort aims to improve interoperability across traditionally disparate systems by providing geospatial intelligence analysts with a robust PED environment that supports evolving mission needs. This effort will also update the National System of Geospatial Intelligence sensor independent standards to keep pace with the myriad of new sensors," it added.
Work is expected to be completed by June 28, 2026.
Maxar beat out another company for the award, which was a competitive acquisition. The Pentagon did not identify the firm that lost out.
The Air Force Research Lab is the contracting activity for the effort.
Maxar hasn't commented on the new award.
The new deal for the Red Wing upgrades comes as the DOD is keen on using AI capabilities to enhance its intelligence enterprise, which requires not only intelligence collection, but also timely processing, exploitation and dissemination of that information to the right end users.
One notable example is the Maven initiative, which uses high-tech computer vision and machine learning to detect objects of interest and flag them for analysts. That project is transitioning to a program of record.
Last year, responsibilities for the effort were split between the National Geospatial-Intelligence Agency (NGA) and the new Chief Digital and Artificial Intelligence Office (CDAO), while its oversight moved to the Office of the Undersecretary of Defense for Intelligence and Security.
At the annual GEOINT Symposium last month, NGA Director Vice Adm. Frank Whitworth confirmed his team has been moving to embrace AI and machine learning to quickly fuse enormous amounts of data from disparate sources. And they're working to automate significant portions of dynamic collection and reporting to rapidly exploit and share that data.
"We've worked closely with the combatant commands to integrate AI into workflows — accelerating operations and speed-to-decision. It benefits maritime domain awareness, target management, and our ability to automatically search and detect objects of interest. We've increased fidelity of targets, improved geolocation accuracy, and refined our test and evaluation process. And we've ensured Maven models can run in other machine learning platforms," he explained.
Maxar has been contributing to Maven, company executives told the publication C4ISRNET at the GEOINT conference.
"In our conversations, the intent is to enable geospatial AI at scale. And, as a result, as these capabilities get more mature, you want to be able to take advantage of all the collection that's happening across the constellation," Tony Frazier, executive vice president and general manager of public sector earth intelligence, told the publication. "The goal is to create an architecture where you can quickly run the algorithms against that source to then get the information out to those users."
This week's announcement of the Red Wing contract award did not specify whether the platform would assist or be integrated with Maven, although its capabilities would appear to dovetail with the publicly disclosed aims of that program.