Upcoming Air Force demos aim to connect commercial satcom with military platforms
The DEUSCI program looks to establish the ability to communicate with military platforms via multiple commercial space internet constellations in various orbital regimes using common terminal hardware.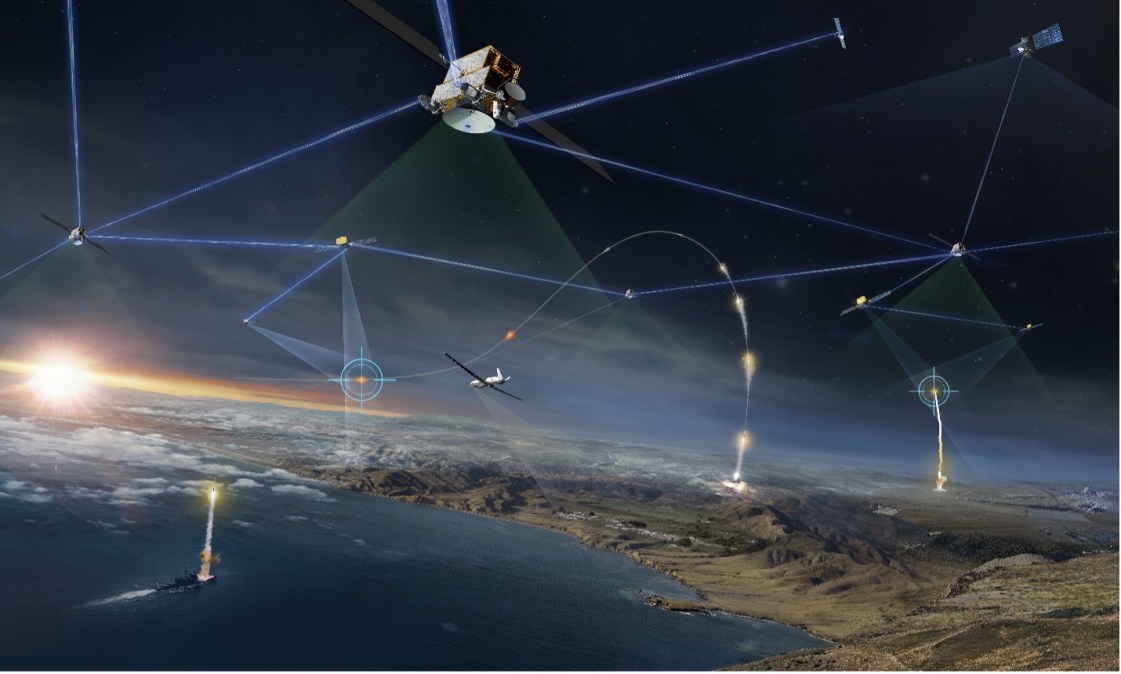 The Air Force Research Laboratory will conduct a set of demonstrations over the next few years that will seek to provide air- and ground-based military systems with ubiquitous connectivity using commercial satellite constellations.
The demonstrations are part of AFRL's Defense Experimentation Using Commercial Space Internet (DEUSCI) program, which aims to leverage burgeoning commercial space internet services in order to establish resilient communications and data-sharing capabilities for warfighters. A notice on Sam.gov states the end goal is to establish "path agnostic communications" — or the ability to "reliably communicate to any location on the globe without explicitly specifying which nodes of a communication network to use."
The program's mission ties directly into the Pentagon's vision for its new warfighting concept known as Joint All Domain Command and Control (JADC2). The effort seeks to connect systems that are currently siloed across the battlespace under a single network, enabling warfighters to quickly send and receive critical decision-making data.
The lab initially began DEUSCI in 2017 and has since given awards to several defense contractors and commercial satcom providers to work on the effort. Earlier this year, AFRL awarded Northrop Grumman and L3Harris individual contracts for upcoming experiments that will focus on connecting military platforms with different commercial satcom constellations located in low-Earth, medium-Earth and geosynchronous orbits.
Jenna Paukstis, vice president and general manager of Northrop's networked information solutions division, told DefenseScoop that the company is building upon the program's previous work that established a baseline capability and continuing it at a higher volume.
The contractor will be providing 20 open system processors and multiple antenna solutions that will be tested during two separate demonstrations with AFRL.
"One of the key things is that under this program, we'll be able to build and test out our open system processors as well as our antenna solutions — both with the goal of providing beyond-line-of-sight capabilities to both air and ground forces," Paukstis said Monday in an interview on the sidelines of the annual AUSA conference.
According to the Defense Department, Northrop received a four-year, $80.3 million contract from AFRL on June 2 for the DEUSCI demonstrations. The week before on May 25, the lab awarded L3Harris a contract worth $80.8 million to work on DEUSCI for three years.
The recent awards are part of the program's "call 3" phase that is looking to establish the "ability to communicate with military platforms via multiple commercial space internet constellations in various orbital regimes using common terminal hardware," according to the solicitation on Sam.gov. These will explore two use cases: fixed and mobile communications in the Arctic region and airborne communications.
Satellite communications in the Arctic are extremely limited for the U.S. military, as the connecting data links become unstable due to long distances needed to operate in the environment. But commercial space internet constellations — especially those in low-Earth orbit — may offer more reliable connectivity.
For demonstrations with Arctic communications, AFRL is looking for terminals "that provide for switching between multiple communications constellations while operating for long periods of time, potentially unattended, in the harsh Arctic environment," according to the solicitation. The lab wants capabilities that could access multiple constellations or have the ability to switch between constellations within seconds.
As for airborne communications, AFRL is interested in connecting one or more Air Force aircraft to two or more commercial satcom providers using common terminals — reducing the amount of hardware modifications normally needed for this capability.
According to the lab's solicitation, it wants to test multi-orbit, multi-constellation communications capabilities on at least five different types of aircraft.
Although Paukstis could not confirm the timeline or offer specific details about the demonstrations, she said the company will initially be connecting to ViaSat, SES Space & Defense and SpaceX's new Starshield service — and there's a possibility more commercial satcom providers could be added in the future. The experiments will focus on all three orbital regimes, she noted.
"The importance of connecting across the three is really for that resiliency," Paukstis said. "We talk a lot about resilient connectivity, even if you're just talking about air-to-air — not just air-to-space or air-to-ground. And so you get that resiliency by having that diversification."
She emphasized that Northrop's work on the upcoming demonstrations will focus on specific objectives that will allow warfighters to have decision advantage in contested environments.
"The first is making sure the warfighter can securely share that data — so that seamless sharing of information, and then really synchronizing operations at mission speed," Paukstis said. "The second thing is to be able to leverage open architecture and configurable systems so that you can more rapidly integrate, whether it's into an airborne platform or ground vehicle."
Another crucial component of DEUSCI will be the ability to offer cost-effective communications by leveraging already existing commercial satcom solutions in different orbital regimes, Paukstis added.
"It ties directly to … how do you create that digital battle network using a dynamic, scalable, resilient architecture that pulls into the commercial industry business, as well as our security awareness and mission expertise that Northrop brings for the internet of warfighting things," she said.