Navy hits DOD's zero-trust targets years ahead of schedule, CTO says
"We believe that we have the first zero-trust objective state offering out there," the Navy's acting chief technology officer said.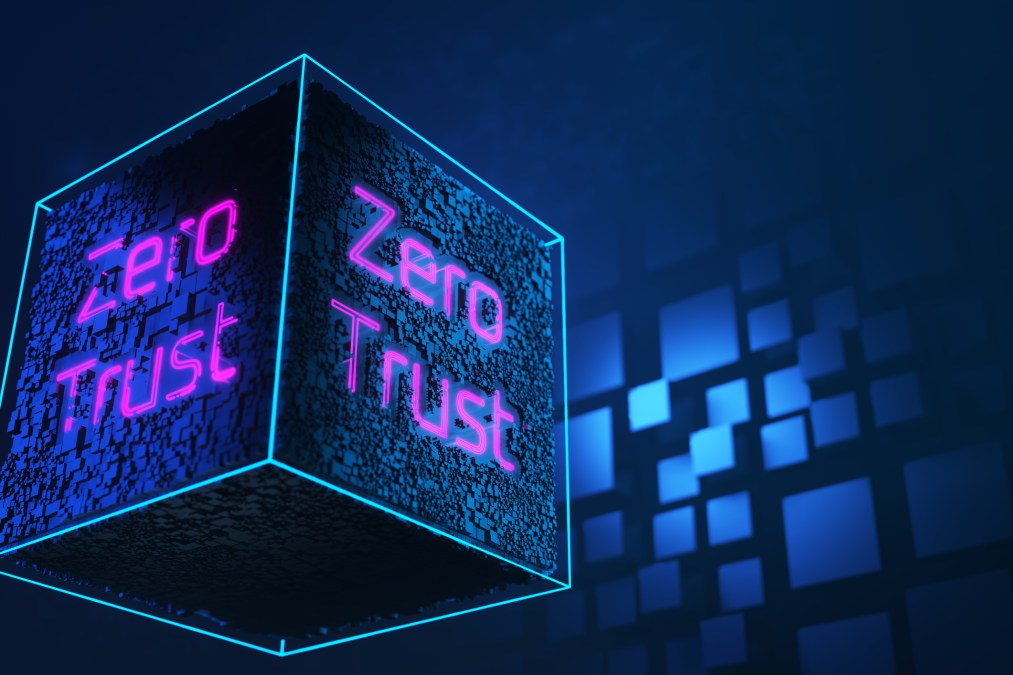 Senior Navy leaders believe their department has reached a major zero-trust cybersecurity objective years ahead of the deadline, according to the chief technology officer.
Last fall, the Pentagon released a far-reaching zero-trust strategy to direct how its components move to protect their networks and information architectures against increasingly sophisticated cyber threats.
Broadly, zero trust is a cybersecurity concept and framework that assumes networks are compromised from the get-go — and it demands non-stop monitoring and constant authentication to secure critical national security information. The Department of Defense aims to deploy and be operating on such as an architecture by 2027. Its strategy lays out "target" and "advanced" levels of achieving zero trust. The target level marks the minimum set of 91 capability outcomes that must be met by components to ensure they fully secure and continuously protect data.
According to the Department of the Navy's Acting Chief Technology Officer Justin Fanelli, the Navy recently met all 91 of those outputs to fulfill DOD's "target level" zero trust on its Non-classified Internet Protocol Router Network (NIPRNet) — which underpins many of its most innovative pursuits.
"We've been working with the Zero Trust Portfolio Management Office and recently — just recently — we believe we have satisfied all of the zero-trust objective state criteria. So, we believe that we have the first zero-trust objective state offering out there. That means that we can innovate — and we have — on that, three times faster than if we're having to go through the process for every different new capability," Fanelli said Thursday at CyberTalks, hosted by Scoop News Group.
After the event, Fanelli told DefenseScoop that "the secret sauce" to meeting this goal so early was support from department leadership enabling a focused team to accelerate internal technology improvements.
"When a handful of professionals can become unleashed, then we can lay new groundwork for everybody else to innovate on top of that," he said.