Nominee for Space Force chief commits to fielding new electronic warfare tech
If confirmed by the Senate, Lt. Gen. Bradley Saltzman will lead the service as its second-ever Chief of Space Operations.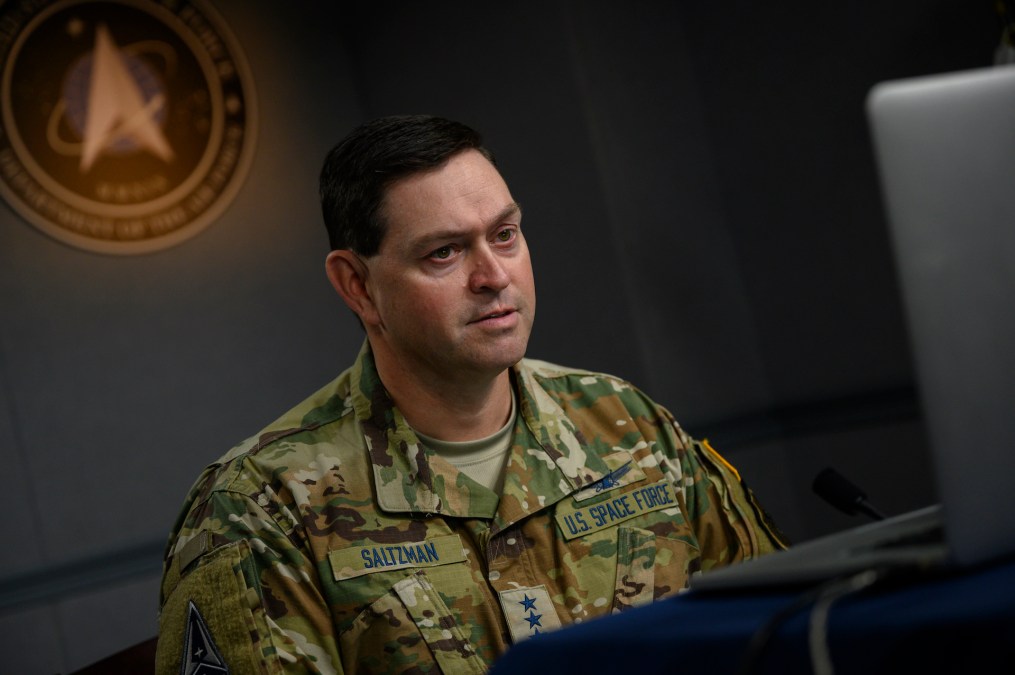 The Space Force needs to develop and deploy more advanced electronic warfare capabilities in the near-term — for both offensive and defensive purposes — as threats from U.S. competitors escalate, President Biden's nominee to be the next chief of space operations told lawmakers Tuesday ahead of his confirmation hearing.
EW technologies are essential to the service's mission to protect military satellites and radars, and according to Lt. Gen. B. Chance Saltzman, they're becoming more of a priority as potential adversaries attempt to exploit America's vulnerabilities in space and cyberspace.
"As seen in the current conflict between Russia and Ukraine, Russia's disruption of commercial satellite communications and the provider's prompt adaptation to restore service is but one example of what we can expect in the future, but on a far greater scale," Saltzman said in response to advance policy questions from the Senate Armed Services Committee. "As such, the USSF must develop and field a diversified array of active, adaptive, and networked electronic warfare capabilities to project power and defend the Joint Force across the competition continuum."
If confirmed by the Senate, Saltzman will lead the service as its second-ever chief of space operations.
"We must develop and employ cutting-edge technology to expand our maneuver space and provide the Joint Force maximum operational flexibility while denying a potential adversary the ability to do the same," he told lawmakers. "If confirmed, I will work with Congress to ensure that USSF Force Design includes the necessary EW capabilities to support the Joint Force."
For the last two years, Saltzman has served as the deputy CSO for operations, cyber and nuclear. In that capacity, he established an Electromagnetic Spectrum Operations (EMSO) branch within the Space Force specifically to coordinate and partner with other Defense Department components in this area. That branch works to advocate for and increase Space Force-aligned EMSO capabilities and to ensure full integration with the Pentagon's other EW-supporting entities.
"Space Force is currently working with the Joint Electromagnetic Warfare Center on a DOD-wide Electronic Warfare Assessment of our EW capabilities to inform funding recommendations," Saltzman noted.
The United States is in a race with China and Russia when it comes to space and counterspace capabilities, he suggested.
"We're still the greatest spacefaring nation on the planet," Saltzman told lawmakers during the hearing on Tuesday. "Unfortunately, our adversaries are investing heavily to close that gap and supersede us. I'm worried about the pace with which they are making those changes. China, first amongst them, and Russia also committed to investing heavily in the kinds of capabilities that are going to disrupt, degrade and even destroy our on-orbit capabilities — and so it's that pace of change and their commitment to disabling it that's most concerning to me."
In a report released in April, the Defense Intelligence Agency assessed that Beijing and Moscow in the coming years will likely deploy more capable counterspace weapons such as EW systems that could be used to disrupt or destroy satellites that the U.S. military depends on.